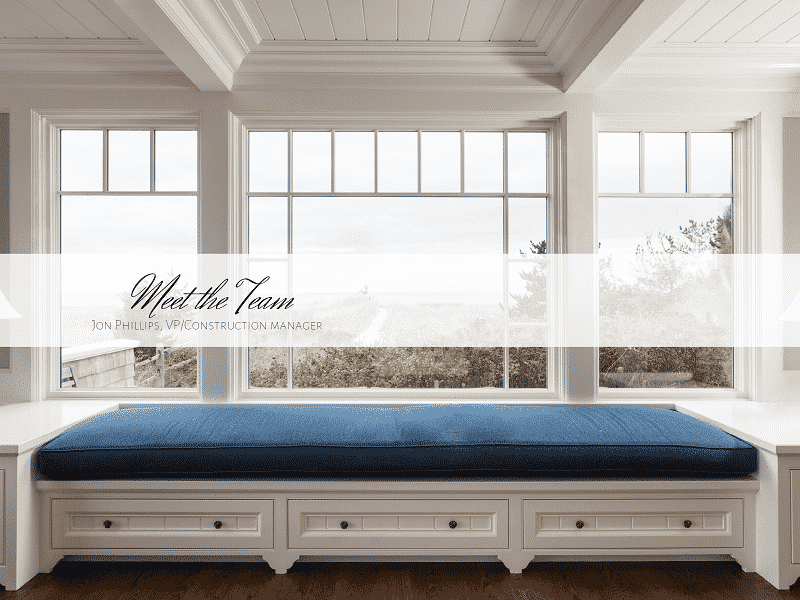 With over 40 years of experience, Jon Phillips, vice president and construction manager, has worn many hats in the construction industry. At McPhee, he is responsible for coordinating project schedules, maintaining relationships with sub-contractors, managing materials and customer relations (for starters!). Here, he discusses more about his role and the things he most enjoys outside the office.
Take us through a 'day in the life' as a construction manager. What do you do, where do you go, how do you manage it all?
Every day is a new experience and different schedule of tasks. My "big picture" responsibility consists of making sure the field supervisors and sub-contractors have the information they need to run their jobs, procuring long lead-time materials and keeping the clients apprised of the job status. We are always looking ahead to foresee what the upcoming phases are, including obstacles that may be in the way of project progress. Thankfully, I am good with calendar management, to-do lists and communication. Good communication with all of our staff and trades is what makes it all come together successfully.
What do you find to be the most productive, or enjoyable, part of your day?
It is rewarding to see the planning put in place for each time frame come together. Each day brings different things to the table, each project is different and each has its specific processes and challenges. It is rewarding to "check the box" and see the completed results. Each day is a step towards bringing a project to a successful close. The bottom line: deliver a top-quality job on time to an extremely satisfied client.
How many people do you typically manage directly? What responsibilities do you oversee?
We have a great team of field supervisors, in-house carpenters and support staff, all of whom work in the field. Inside the office, the team consists of selections and selection design, architectural design, estimating and the property management division. All of us coordinate together with both daily and long-term operational goals. Thankfully, with such a great group of co-workers, it is far less about me overseeing people than it is making sure everyone has what they need to keep things moving forward.
What do you find to be the most challenging about the work that you do?
Schedules, by far, are the most challenging. It's not only about what should happen next for progress, it's about coordinating that with other jobs for the trades (which may not be McPhee jobs), working around vacations, weather, etc.
What do you like to do when you're not working?
I am fortunate to be able to travel several times a year, often to a place I've never been before. I manage to get away for a few days each spring and fall, motorcycle touring with some good friends. Since we are blessed to live on Cape Cod, I get some beach time. I try to take part in local festivities, such as the Wellfleet Oysterfest, live summer music, kayaking and biking on the bike path. I manage to squeeze in losing a few balls on the golf course as well!
In your opinion, what's one thing every Cape Codder shouldn't live without?
It's the Cape! Beach, restaurants, music, street fairs…
Best meal you've ever had on the Cape?
Boy, there's lots to be had! I love variety but I tend to lean towards seafood most often. Do a little research, ask around and experiment.