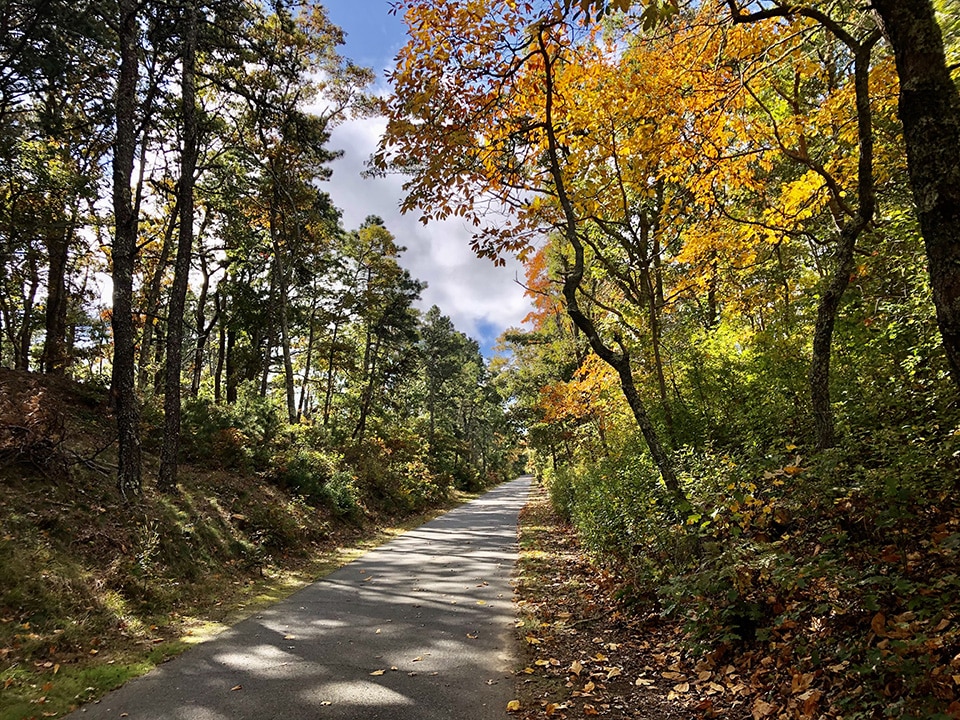 Cape Cod is a cherished summer destination for many. However, the winter has its unique appeal for those who live here year-round. In fact, many prefer the slower pace and natural beauty of the colder months. If you're thinking about moving to the Cape permanently – or extending a stay – here are some best-kept secrets that keep the locals busy during the off season.
Outdoors Off Season
Cape Cod Hiking & Walking Trails
Most people know Cape Cod for its beaches. But, did you know that there are miles of well-marked hiking trails throughout the Cape? You will find that if the weather's not severe, it's a good day to hike!
The natural beauty of the native pitch pines, the wildlife, and the ocean glimpses are worth layering up for. And hiking clubs and guides operate year-round.
Some of our favorites include:
Social Scene Off Season
Cape Cod Newcomers Groups & Community
There are several very active newcomer groups in the area. And you don't have to be new to join. The Harwich-Chatham Newcomers Club is one of them. From bowling and game nights to biking and hiking to movies and cooking, newcomers groups have something for every interest. Other local newcomers include the Dennis Yarmouth Newcomers Club and Nauset Newcomers (Orleans).
There are also dynamic groups of business professionals and year-round programming for all ages at several town community centers.
Fall and Winter Celebrations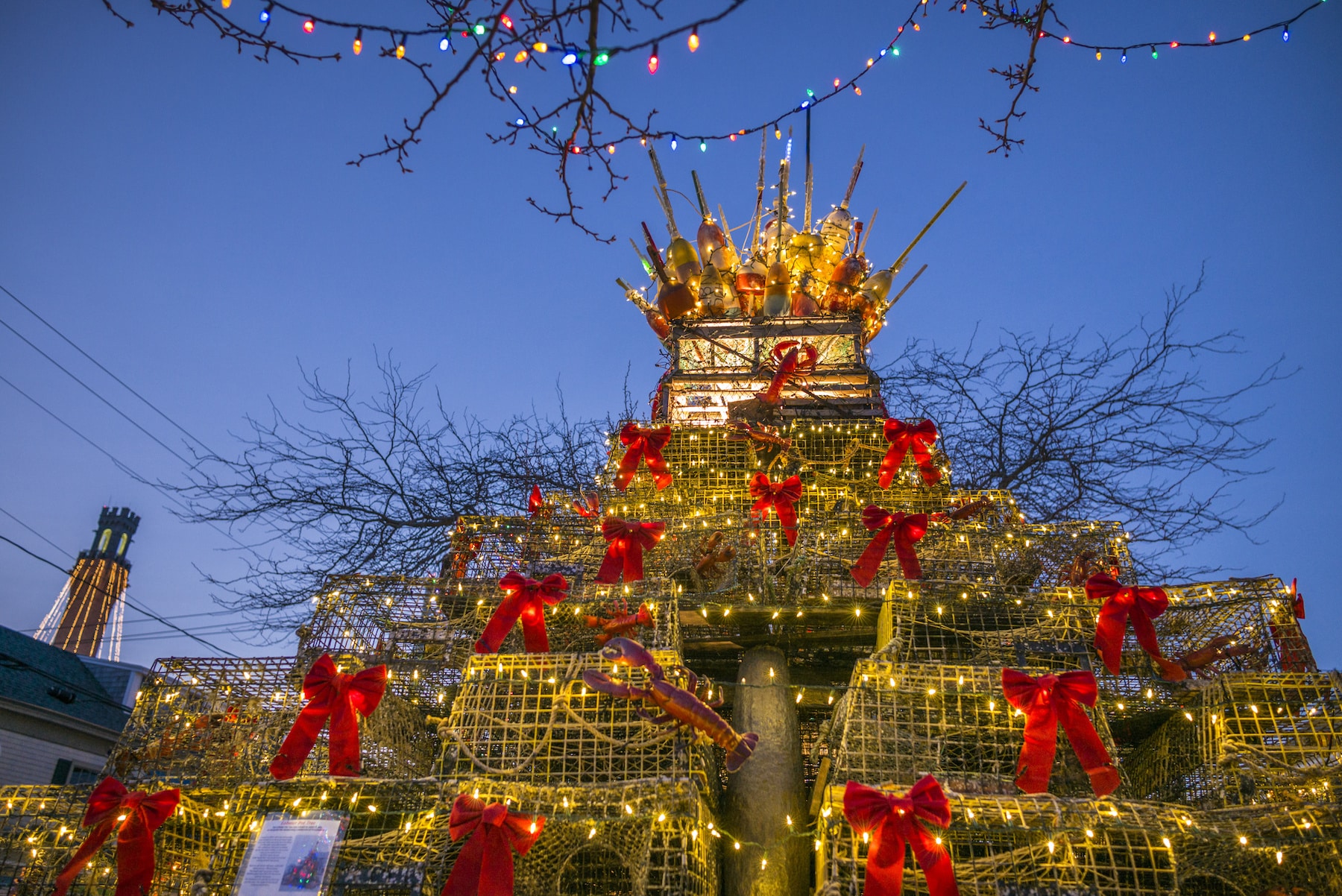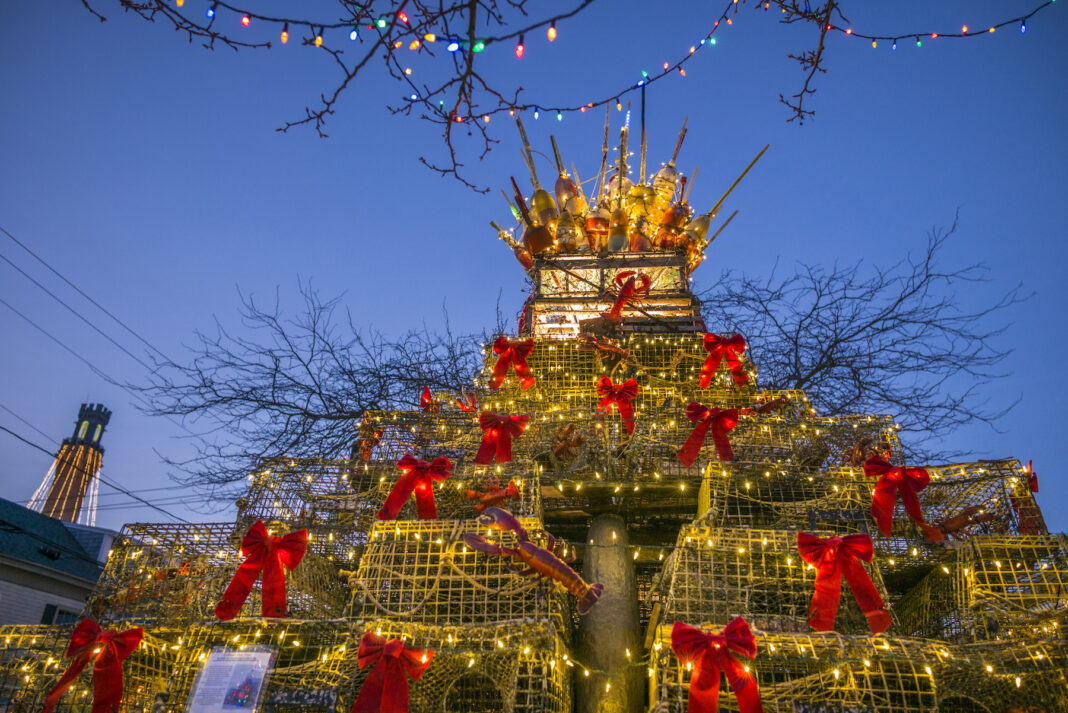 Cape Cod Festivals & Holiday Events
Cape Codders love their festivals. On the Cape, you'll find some kind of celebration just about every weekend from October through January. These festivals feature live music, food trucks, oyster shucking, kid's activities, arts & crafts, parades, fireworks … the list goes on.
Some of the major events include:
Truro Vineyards has filled its grounds with fire pits and outdoor dining. With this set-up, they host holiday fairs, food trucks, and musical guests as well as indoor tastings throughout the year.
With Spring comes Brewster in Bloom and Cape Cod Maritime Days. The Chamber of Commerce lists many of these Spring festivals and events. Enjoy the festivities or join the many volunteer crews needed to help out.
Off Season Golf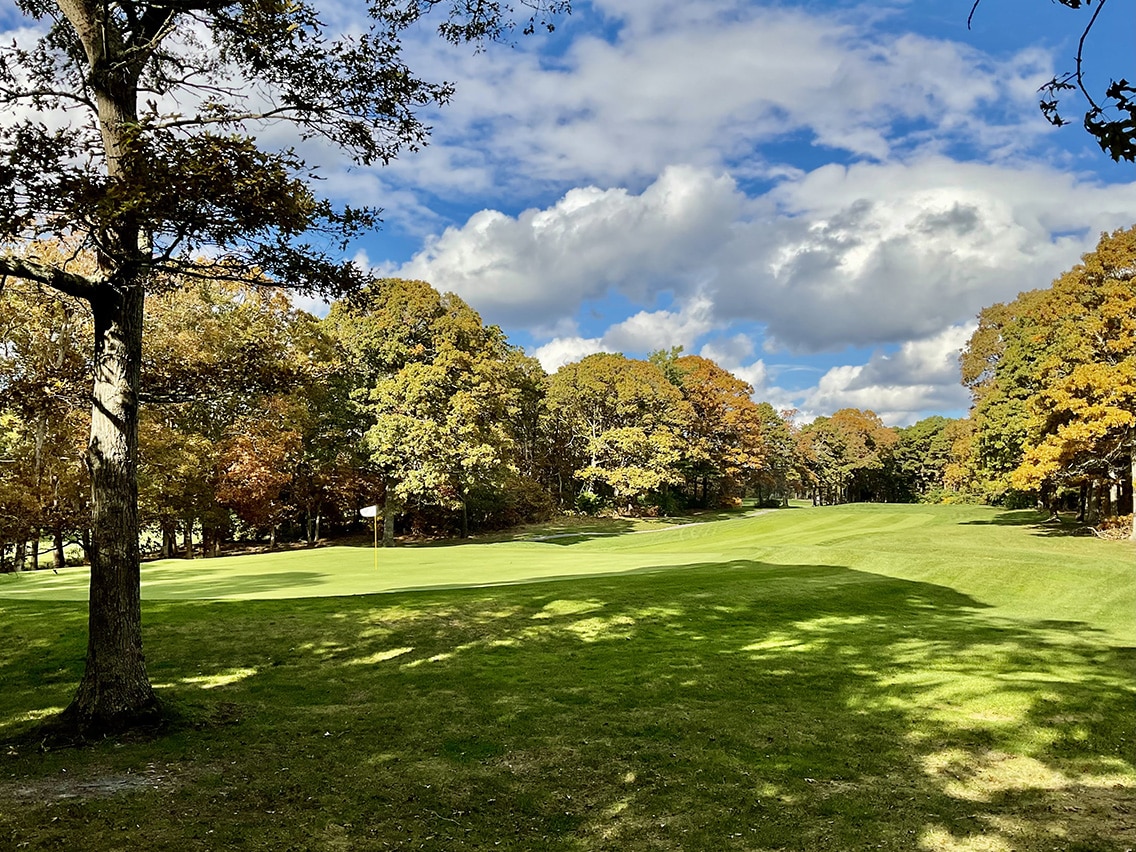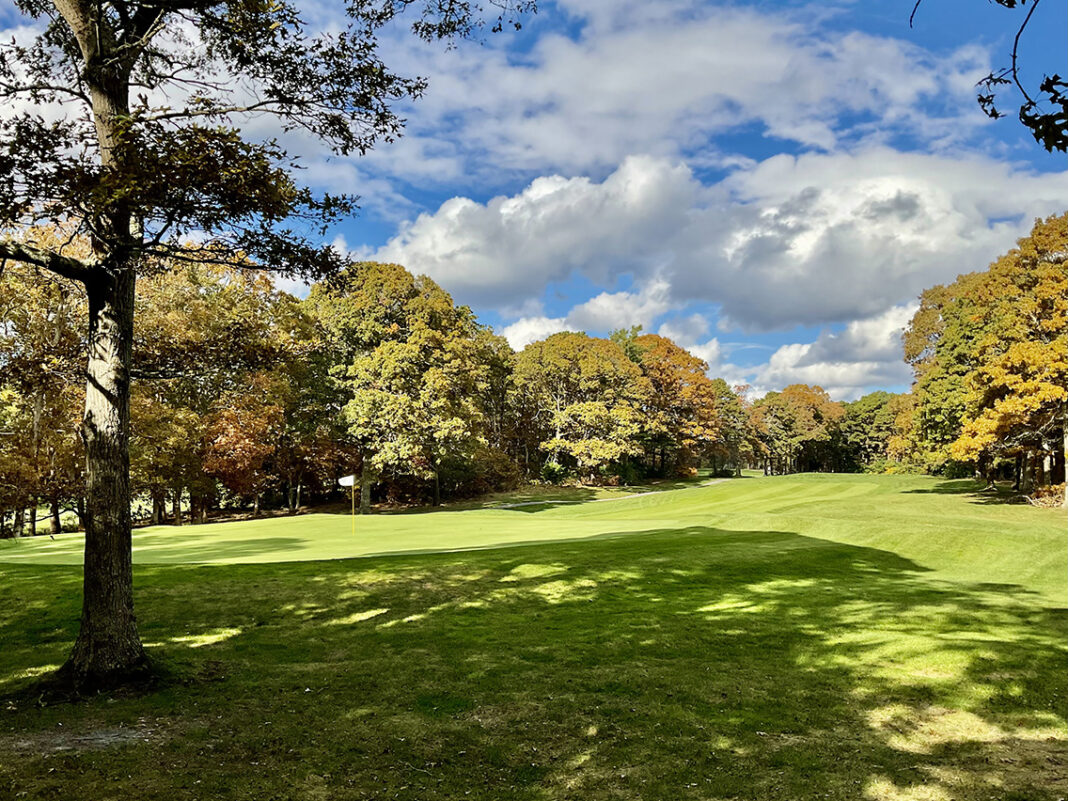 Golf on Cape Cod
Cape Cod's golf courses (27 public and 15 private) are mostly open year-round and cater to all skill levels. The well-manicured fairways and greens are one of the Cape's major draws. The region's mild climate is another draw that allows golfers the opportunity to play 52 weeks a year.
Services may be limited, but you can still get around on a mild winter day. A few favorite public Mid and Lower Cape courses include Cranberry Valley Golf Course in Harwich, Captain's Golf Course in Brewster and Dennis Highlands, and Dennis Pines Golf Courses. See a complete list of Cape Cod golf courses.
Year Round Movies
Cape Cod Movie Theaters & Film
The largest movie theater on the Cape is the Regal Cape Cod Mall in Hyannis. However, for the unconventional experience, we really love Cape Cinema in Dennis. It features critically-acclaimed movies, concerts, theatrical performances, and even ballet. Here you can enjoy wine, beer, and homemade local desserts from the snack counter.
The Chatham Orpheum Theater is another smaller movie theater. Off-season, in addition to weekly new releases, will host documentaries with live discussions. The Orpheum now serves Pizza Shark pizza, salads, and specialty drinks bringing theater snacks a notch above Junior Mints.
Cape Cod is also host to some prestigious film festivals like the Hyannis Film Festival in October and the Provincetown Film Festival in June. And, just a ferry jaunt away, the Martha's Vineyard Film Festival is in May.
Off Season Art Scene
Fine Arts on Cape Cod
For obvious reasons, some of the country's finest artistic talent resides on Cape Cod. Fine art galleries from Hyannis to P-Town host new exhibitions and openings all year. The Harwich Cultural Center collaborates with studios and is home to 40 artists who have transformed the former middle school into a thriving creative space.
Open year-round, the Cape Cod Museum of Art in Dennis offers a permanent art collection, special exhibitions, and educational programs in the arts. The Creative Arts Center in Chatham holds classes and workshops in all mediums as well as new exhibitions monthly. And, artist guilds like the Guild of Harwich Artists participate in these events and welcome newcomers.
Off Season Performance Venues
Cape Cod Theater & Live Music
Speaking of the arts, many performances and music venues are active throughout the year. The Cape Rep Theater in Brewster produces an indoor theater season from May through December. It offers theater training to students and adults year-round. Another, The Academy of Performing Arts in Orleans, stages year-round productions of live theatrical performances and offers educational opportunities.
The Cape Cod/Harwich Junior Theater Company also performs all year and holds theater classes for kids and adults. The Comedy Improv for adults is one favorite class. The Cape Symphony, located in Hyannis, has concerts of all varieties of music – classical, soul, jazz, and international.
Live Music
The Music Room in Yarmouth is a state-of-the-art performance venue featuring top-name contemporary performers in an intimate setting. You can also catch live music (like Grammy-nominated G Love) during the off-season at local breweries like Hog Island Beer Co. in Orleans and now Wellfleet. Other venues include Truro Vineyards, The Squire in Chatham, O'Shea's Olde Inn in Yarmouth, Pearl in Wellfleet (through October) and the Woodshed in Brewster (April to November).
Bowling Year Round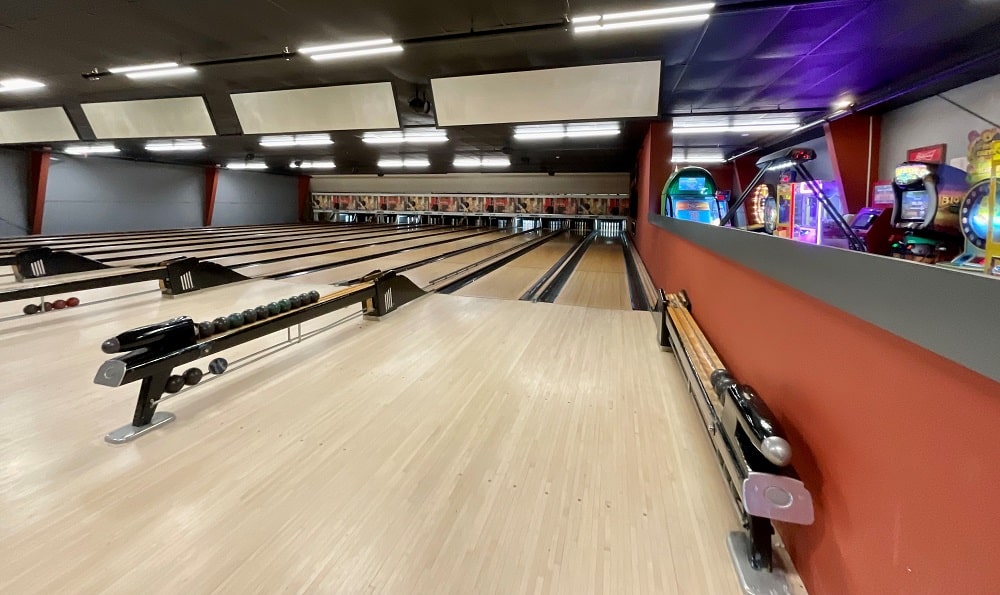 Cape Cod Bowling Alleys
Bowling is the perfect indoor amusement for the off-season. Ryan's Ten Pin Eatery at the Cape Cod Mall in Hyannis is a state-of-the-art bowling center with laser tag and virtual reality. Although, we like the candlepin bowling with a retro vibe at the Orleans Bowling Center. Bonus: the best barbecue around is served on location at The Alley BBQ.
Ice Skating Year Round
Cape Cod Ice Skating Rinks
For families of all ages, ice skating and ice sports are the perfect winter activity. Cape Cod has the rinks. The Tony Kent Area in Dennis offers diverse recreational and entertainment programs for residents year-round, including hockey, freestyle, and public sessions.
Charles Moore Arena in Orleans also has home hockey leagues public skating and is home to the Lower Cape Curling Club. The Club welcomes members of all levels.
Fitness Year Round
Yoga on Cape Cod
Yoga is a common fitness practice on Cape Cod for folks of all ages and fitness levels. Many highly-trained instructors offer a variety of classes year-round. Power Yoga of Cape Cod has a studio in both Dennis and Harwich. In addition to regular classes, Orleans Yoga holds unique classes like Winter Solstice Ceremony and Candlelight Yin Workshops. You can also find classes and workshops through community centers like the Harwich Community Center as well as through private groups.
Also Worth Mentioning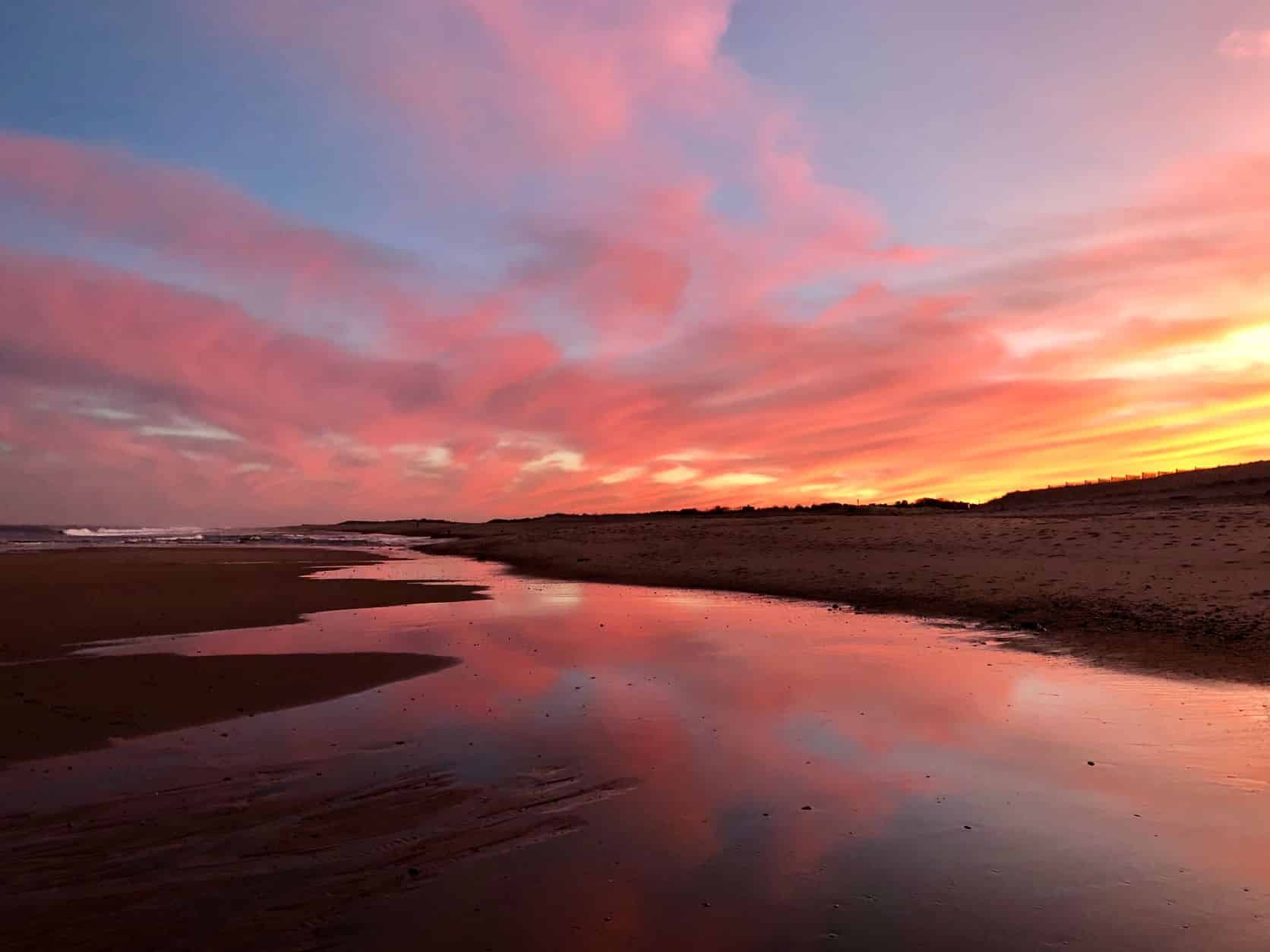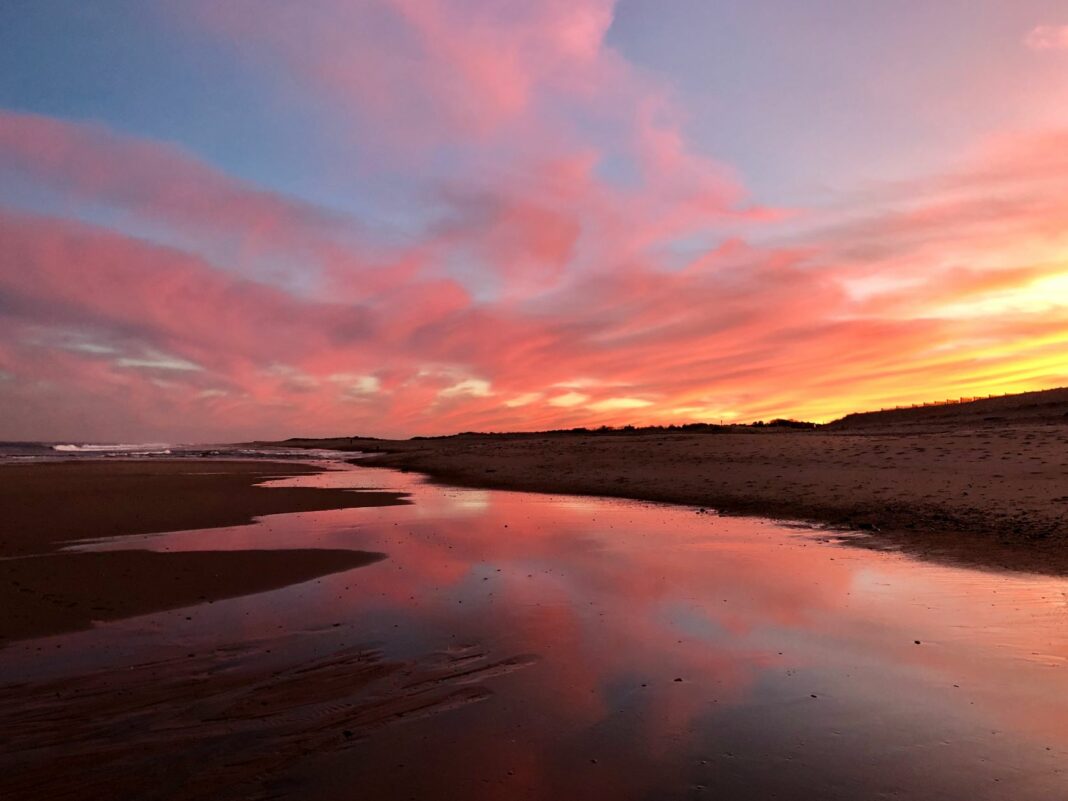 Cape Cod Sunsets
You can't beat a Cape Cod sunset any time of year, but late afternoon winter walks at low tide are the best.
Cape Cod Restaurants
Many of Cape Cod's fine restaurants remain open all year, and, unlike the summer months, you can get a table without a wait. Some of our favorites here in Dennis include The Marshside, The Pheasant, Oceanside Restaurant, and Scargo Cafe.
Living on Cape Cod
If you are considering a permanent move to Cape Cod, building a home on Cape Cod, or updating a second home on Cape Cod, McPhee Associates may be able to help.
McPhee Associates Neighborhoods
Lots are now available in our Windward Village community in East Dennis. Work with Our Team to custom build a home for any lifestyle.
McPhee Associates Services