Adjacent to our Windward East community are the nine lots that comprise Windward Village. Surrounded by luscious greenery, Windward Village is a quintessential Cape Cod neighborhood. The majority of lots boast 20,000+ sq. ft. and all are protected by special covenants that ensure new homes are designed and built to be compatible with Cape and New England styles. McPhee can help you design and build a home that fits your family's lifestyle.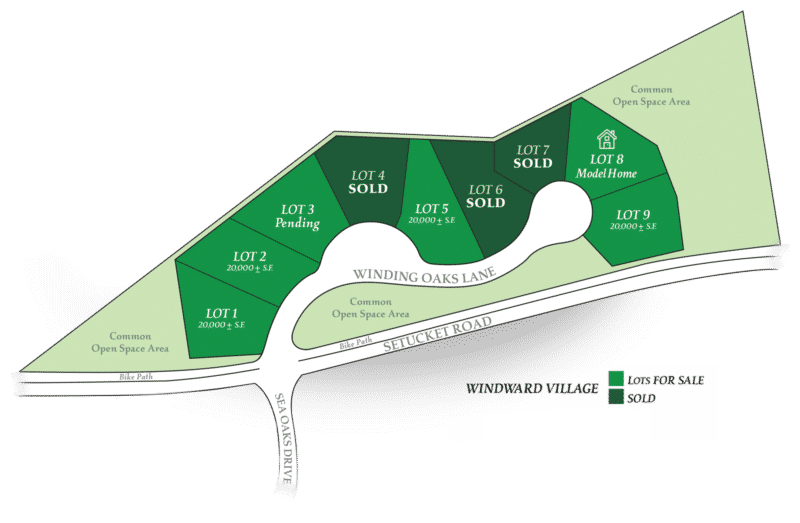 Lot 3 Specifications
Lot 4 Specifications
Lot 7 Specifications
Lot 8 Specifications
Please Note
 Plans are currently in the development stage and subject to change.