As a full-service Cape Cod design-build company, McPhee Associates is equipped to provide a broad spectrum of home design and building services—from concept to completion. This includes our in-house, expert architectural design and interior design selection services and vendor coordination and management of all sub-contractors.
With this approach, we can dedicate our full attention and expertise to each custom project. We work closely with our clients throughout the process, whether a small home addition or a custom waterfront beach home.
---
What is Design-Build?
Design-Build is a construction delivery method that provides clients with a single point of contact for the design and construction phases of a new build or remodel project.
In this method, one company holds responsibility and contractual risk for every aspect of a build or remodel. This includes guidance with permitting and zoning, estimation and assessments, architectural schematics, engineering coordination, construction, and post-construction. The design-build company manages all contracts with subcontractors, equipment vendors, and materials providers.
Ultimately, it is a worry-free process for the client, providing a seamless transition from design phases into the custom building or remodeling process.
With McPhee Associates as the design-build company, clients are given peace of mind knowing they are working with a well-established, family-owned business building custom homes on Cape Cod for over 50 years.
---
Design-Build Benefits
One point of contact for the whole project
Highly collaborative, fully integrated process
Single contract for both design and construction
Total accountability
Continuity throughout the process
Open communication
Potential time savings
Please contact us if you would like schedule a meeting to discuss your home building or remodeling project.
---
Design-Build Process
Pre-construction Assessments
The design-build process will vary depending on the project type (renovation, addition, new build, or tear down/new build), but the general process is similar.
To start, McPhee Associates will schedule a site visit to assess the natural characteristics of your property's location and surroundings, noting any obvious limitations.
We gather data on the elevation of your property as well as any natural or man-made features, using this information to make initial recommendations. This is the starting point for the design process.
For renovations or additions, we take measurements and photos.
We start by understanding your objectives and needs. Following that, we create an initial floor plan that includes the layout of each space, along with the location of all windows and doors. Our design team will then work with you to analyze the plans, provide feedback, and make changes. Once you are comfortable proceeding, we'll proceed with the next step.
Following approval of the initial designs, we'll develop these further into building plans. These plans will include cross sections, foundation & roof plans, framing details, and building sections, among other elements. Our site and structural engineers will then review them.
Depending on the project's location, there may be factors that require local town or board approval. This approval may be related to conservation land, the Board of Health, or historic properties like the Old Kings Highway District in Dennis. We'll coordinate and help with the process.
Depending on the project, we coordinate and help with all home-building and remodeling projects. In these cases, plans must be submitted to your town building department for approval. Comprehensive plans may include floor plans, elevations, framing plans, sections, and details on what materials are being used. You may also need electrical and/or mechanical plans.
More often than not, your architectural plans will require structural and site engineering plans to go with them. McPhee Associates is very familiar with local Cape Cod building departments and permitting and will oversee this process.
Prior to construction, our clients collaborate closely with our interior design selections coordinator to choose interior elements like flooring, trim, appliances, and fixtures. Some clients may have their own ideas or interior designers; others prefer our direction. Either way, we work together to ensure complete satisfaction.
During the construction phase, communication is our priority. We know this is an exciting time for homeowners, so we provide regular updates throughout the process. We have partnered with Buildertrend, a secure and easy-to-use web portal that puts your home building or remodeling project at your fingertips 24/7.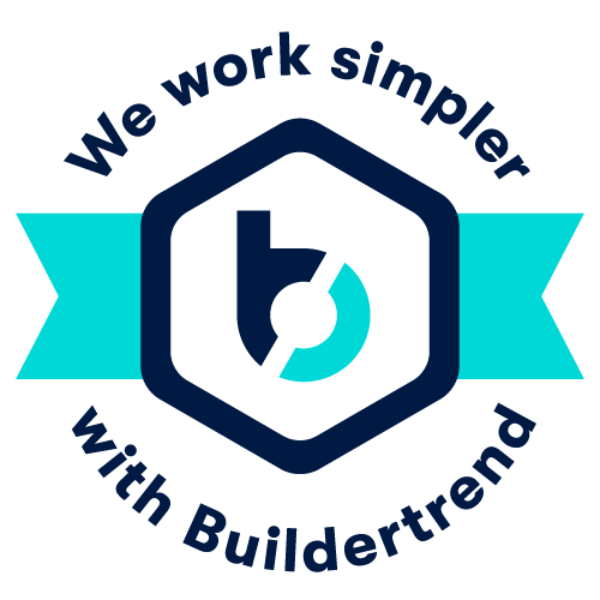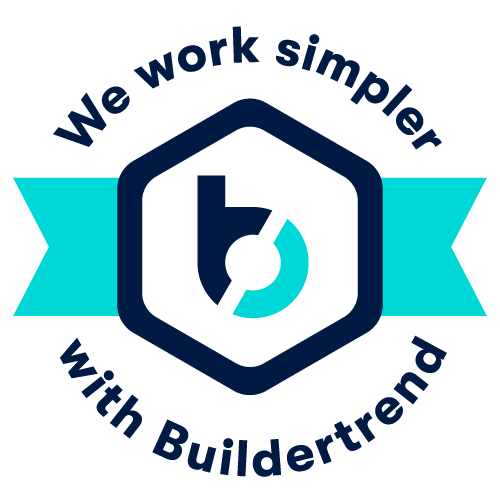 After a walk-through and final punch list, it's time to move into your new home or remodeled space! McPhee Associates will provide you with a detailed packet of warranty information, materials, and selections—from paint colors to manufacturers.
McPhee Associates isn't just here for the design and construction phase; through our Property Management division, we also offer ongoing care for properties well beyond final completion.
---
Featured Design-Build Projects
Simplicity by the Sea | Harwich Port, MA
Custom Home | View Project
Silver BRICC Award Winner 2023 – Excellence in Single Family Home Design
Sea Oaks Splendor | Windward East, East Dennis
Custom Home | View Project
"Our vision when building our Windward East home was to create a Cape Cod traditional home where Joe and I could enjoy this next phase of life, after raising and launching 3 sons. A place where we could live comfortably in the backdrop of beautiful Dennis … well into our later years (one floor living) while creating a space that welcomed our growing family and wonderful friends."
A Stony Brook Summer Haven | Brewster, MA
Custom Home | View Project
---
About McPhee Associates
McPhee Associates is an award-winning family-owned, design and build company that has been building and remodeling high-end residences on Cape Cod since 1972. We have maintained our reputation by delivering superior quality in each project we manage, while establishing lasting relationships with both clients and trusted industry partners through generations.