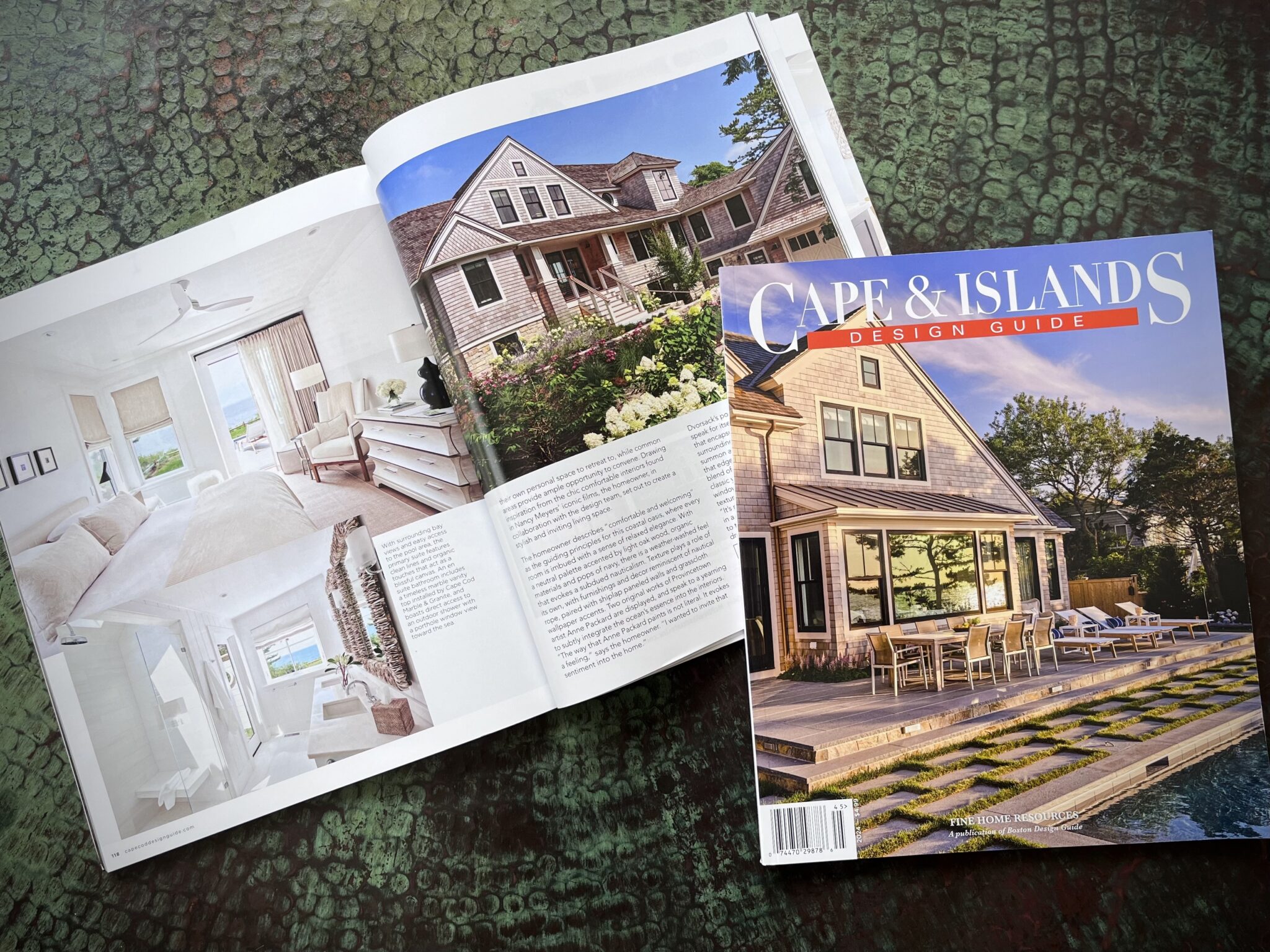 McPhee New Construction Home on Cover … 
Buzzards Bay Overlook, a waterfront home built by McPhee Associates in collaboration with architect John Dvorsack, was featured in the 2024 annual Cape & Islands Design Guide published by Boston Design Guide. And it made the cover of the issue!
During a late summer photoshoot held at the Falmouth house, professional photographer Dan Cutrona saved shooting the back of the house until the end of the day, waiting for sunset. His patience paid off as he was able to capture the home with a breathtaking reflection of Buzzards Bay, which was selected as the cover image.
A Celebration of the Release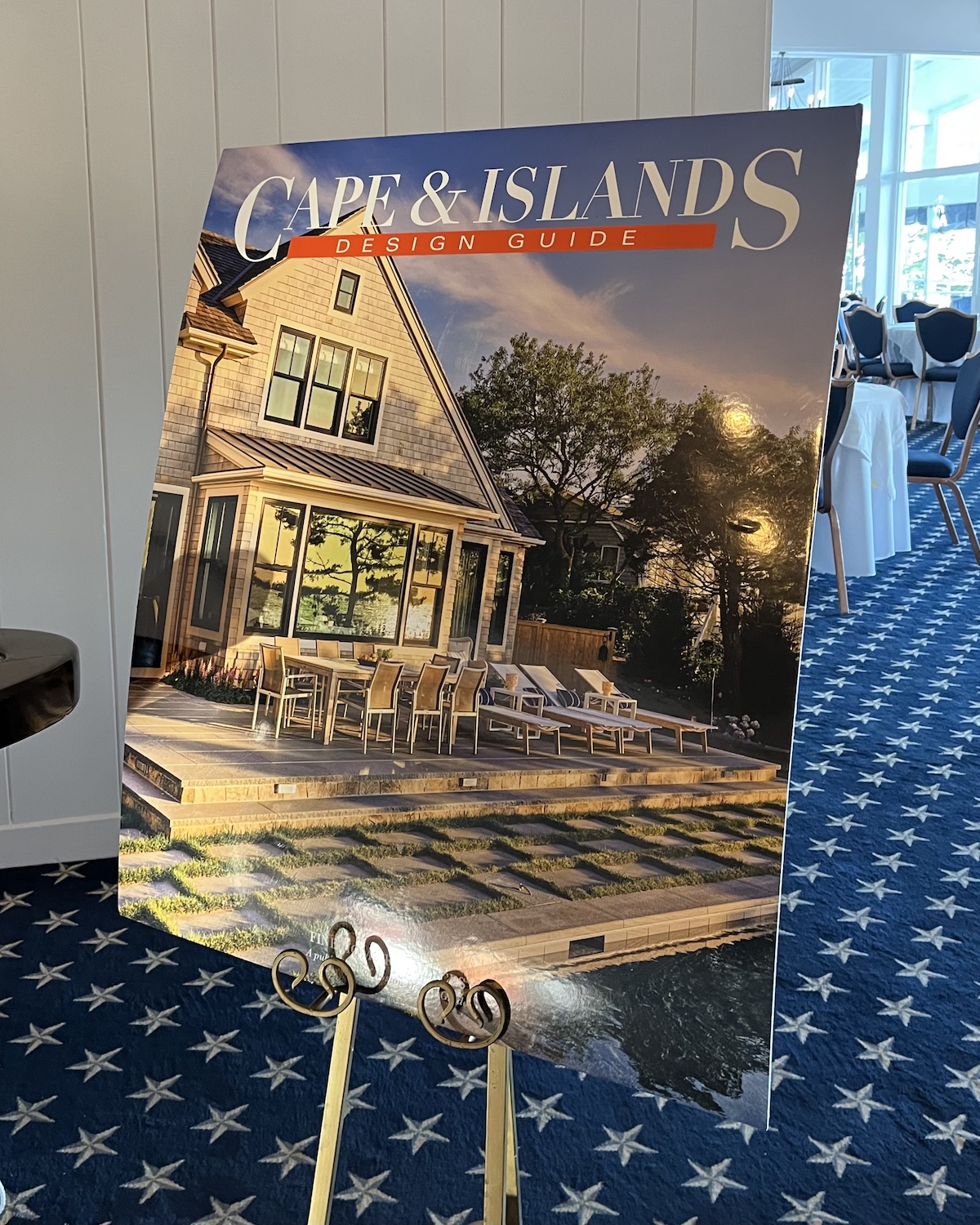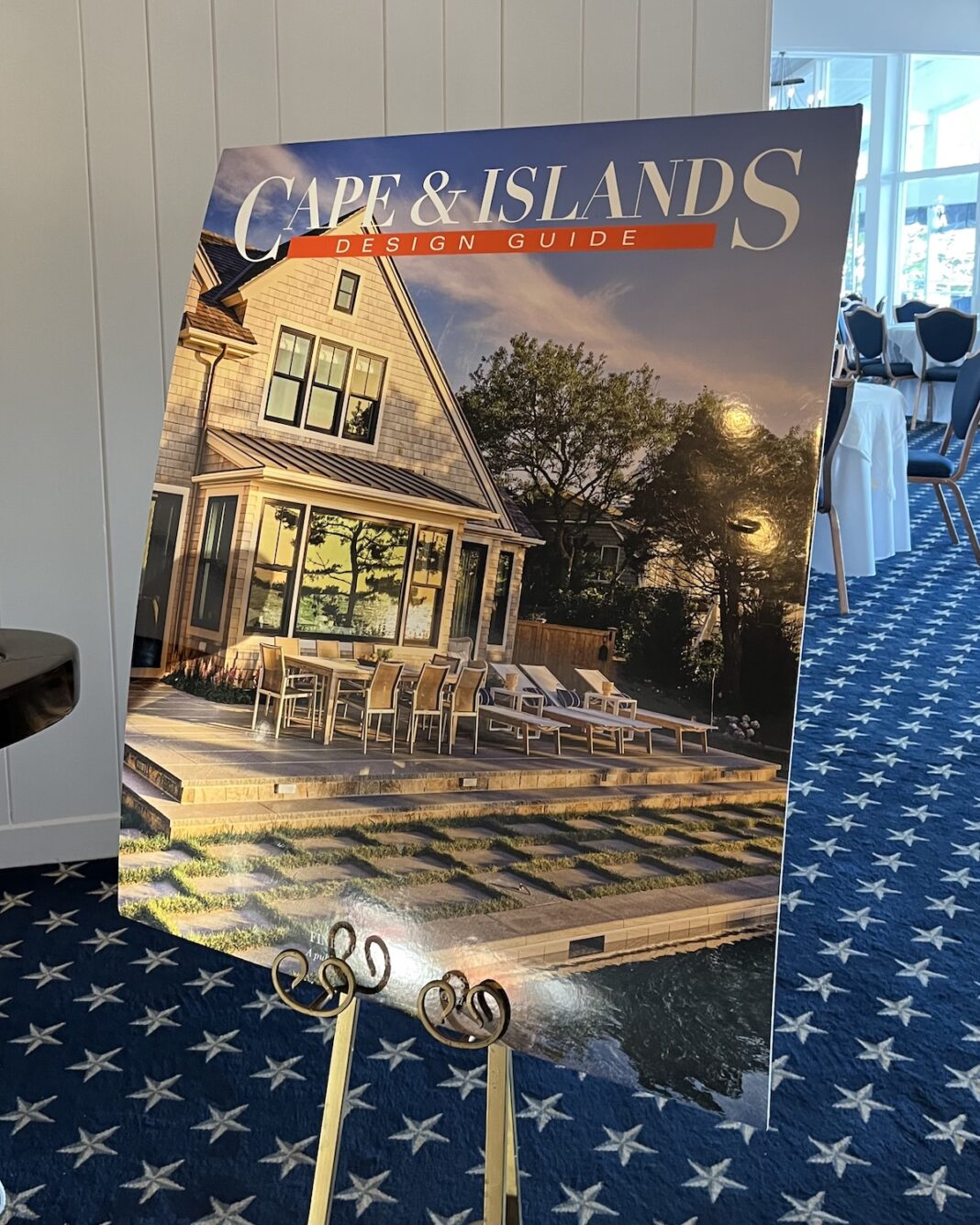 A premier celebration for the release of the annual publication was held in August of 2023 at the Flying Bridge restaurant in Falmouth. McPhee associate team members who attended were delighted to be greeted by an enlarged version of the cover up arrival. The event featured live music, an expansive raw bar, and a lively social atmosphere.
The featured article in this 'coffee table' issue describes how the Falmouth summer residence was designed and built with a clear vision: to put the ocean view front and center and create outdoor living space to enjoy it. The newly constructed house replaced a dated, 1950s contemporary that was overrun by foliage and closely approached the sea wall in its position on the lot. With restrictive zoning, the decision was made to demolish the original home and build a new home high on the bluff.
Reflecting the owner's vision, the architect designed a classic Shingle Style house with Craftsman-style influence. The home design grants panoramic ocean views from every room in the main part of the house, as well as space for a large patio and built-in saltwater pool outside—none of it overdone as to give emphasis to the view. A staircase leading to the water's edge—with a small deck perched in the center—was reconstructed as well.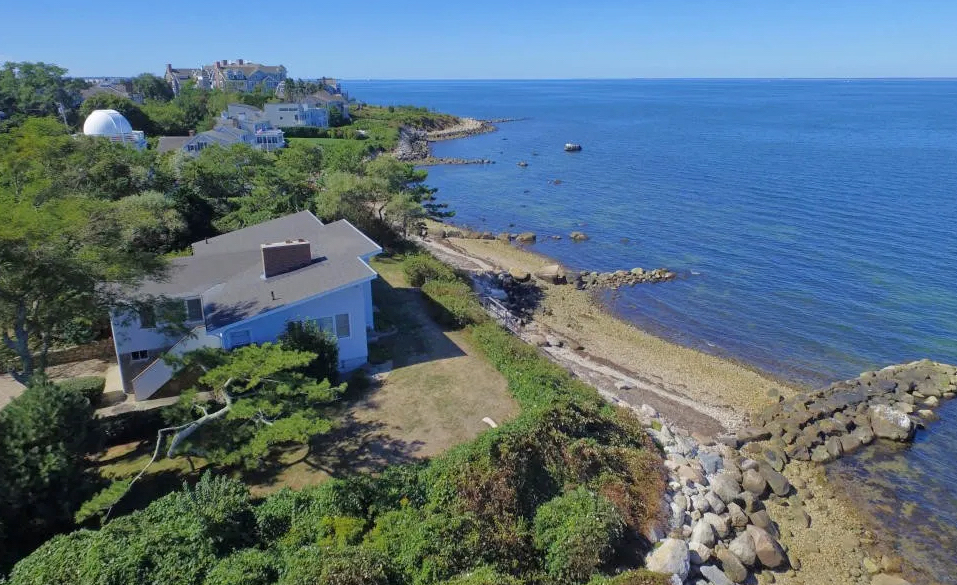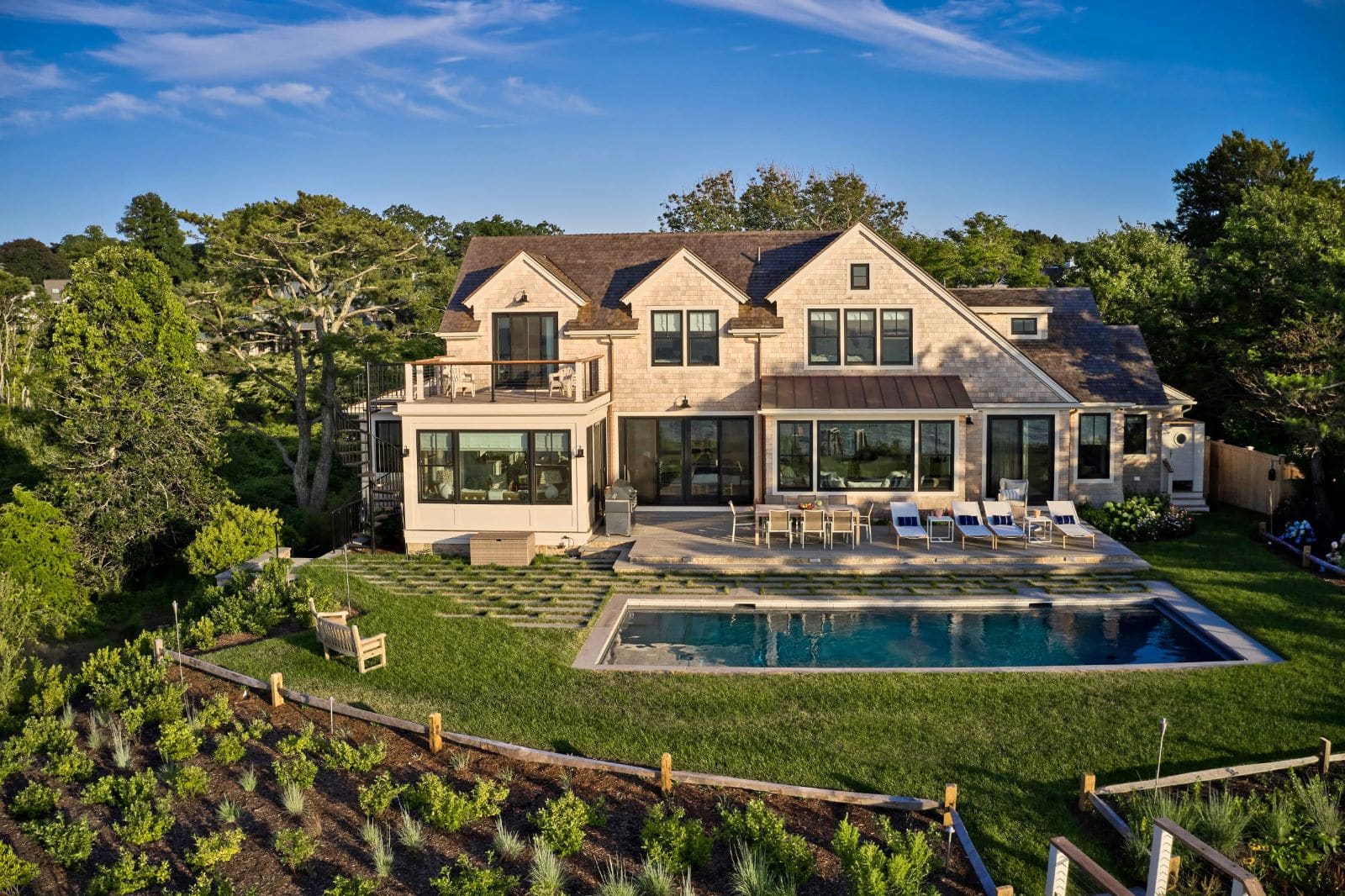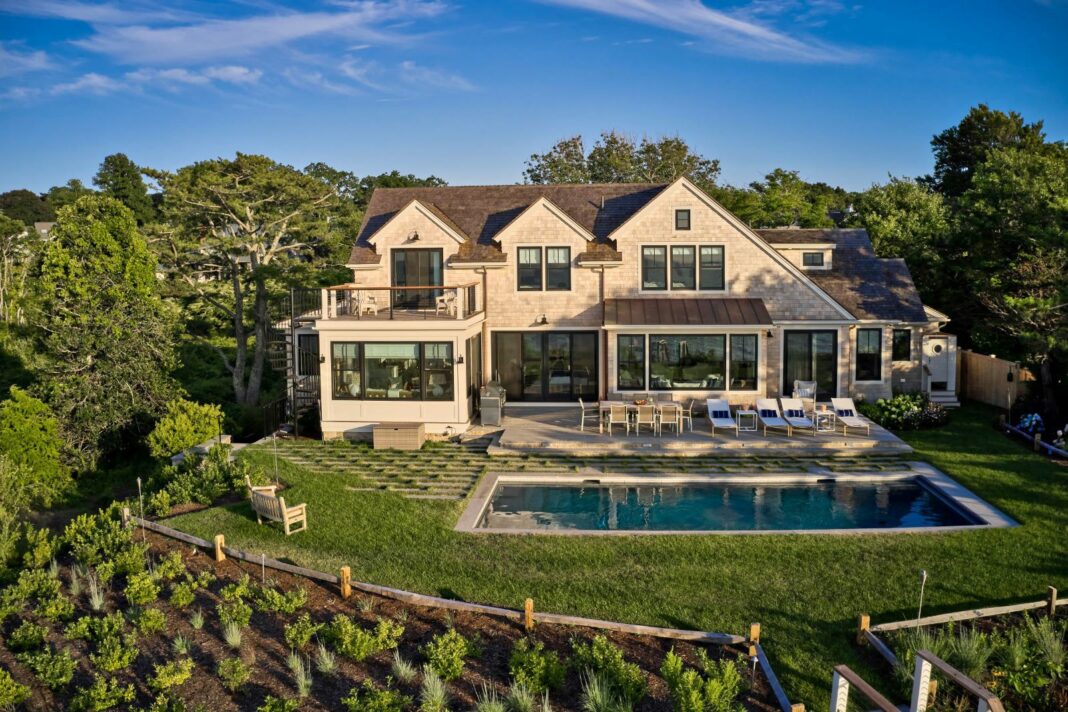 The article also mentions the owner's vision for the interior design and the team they worked with. A mix of textures like grass cloth wallpaper and rattan furnishings—paired with a neutral palette, touches of navy and sophisticated original artwork—are all made to complement the view, not distract from it.
The home's superb craftsmanship, millwork and design details are prevalent throughout the interior—from the crisp white, v-groove wall paneling and natural oak accents, to the custom-built cabinets, built-in shelving, benches and dressers, to the curated selections of lighting, plumbing fixtures and hardware.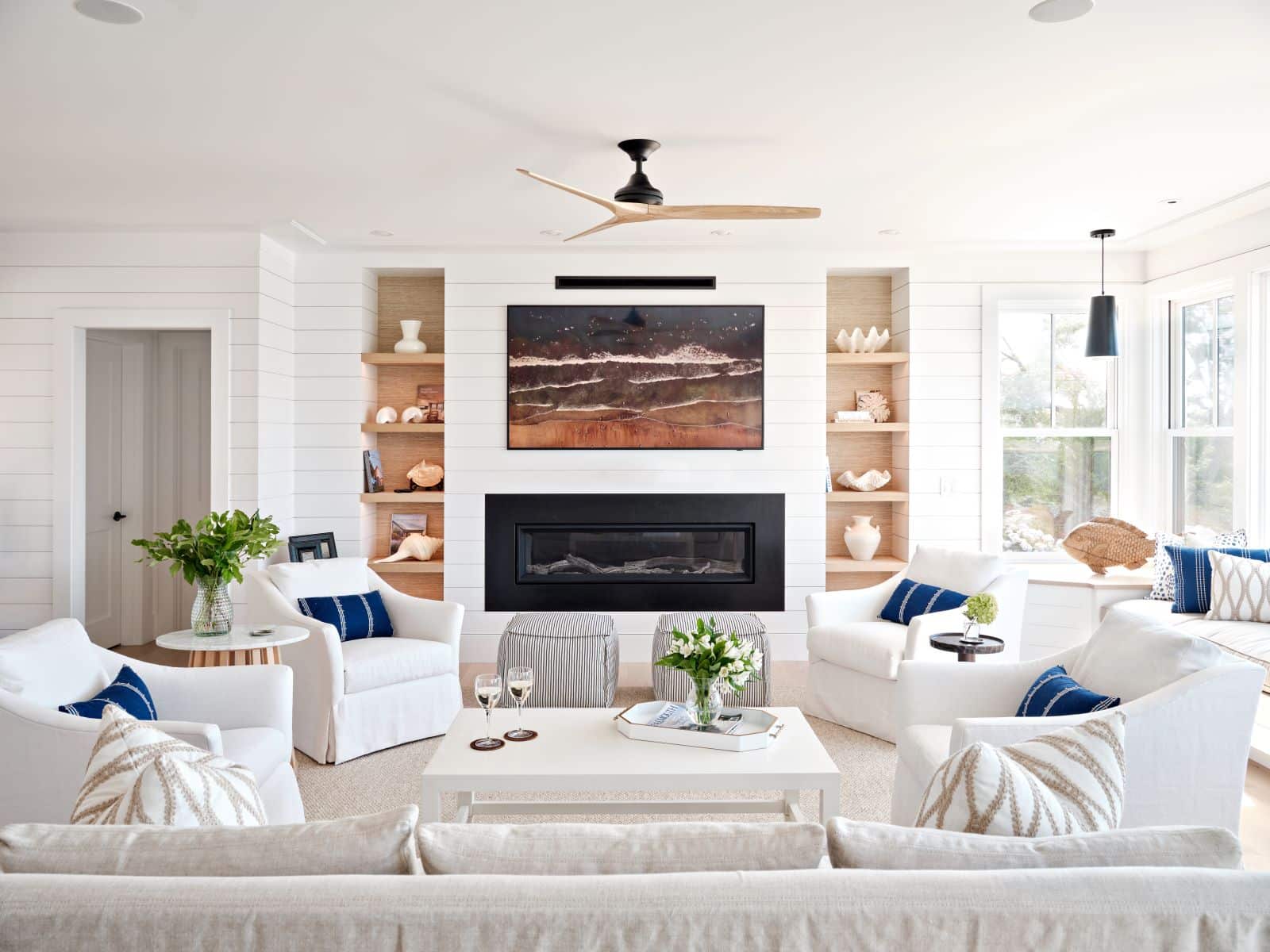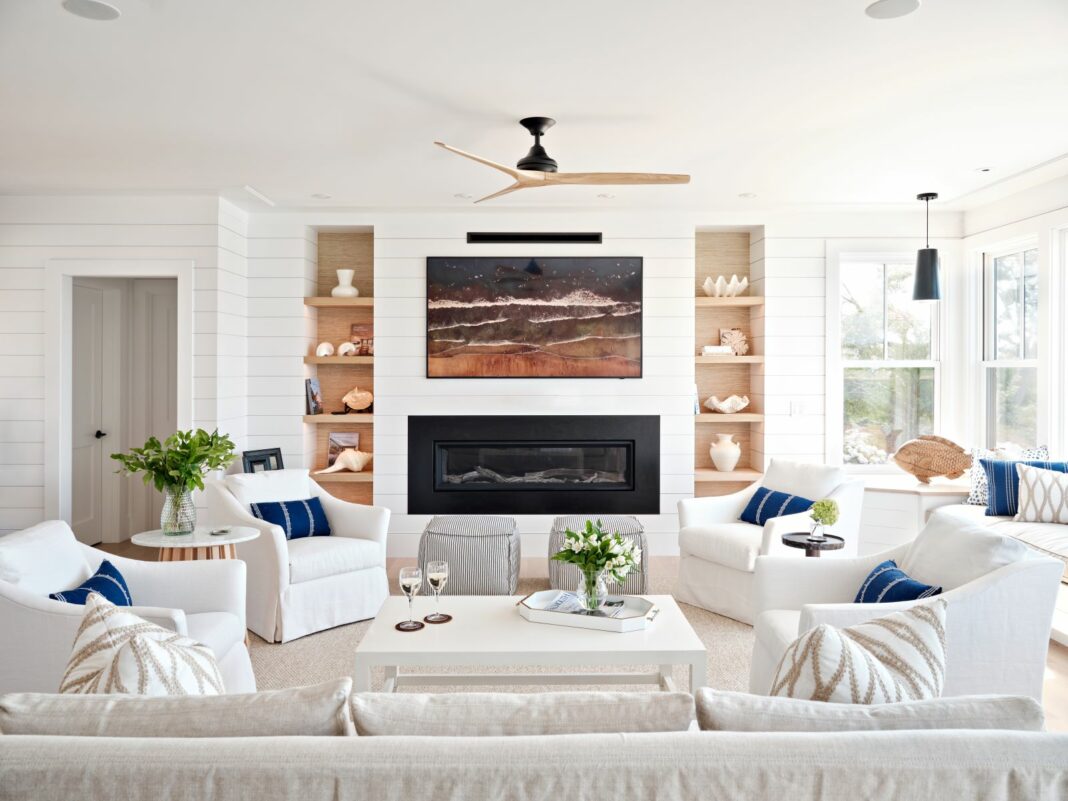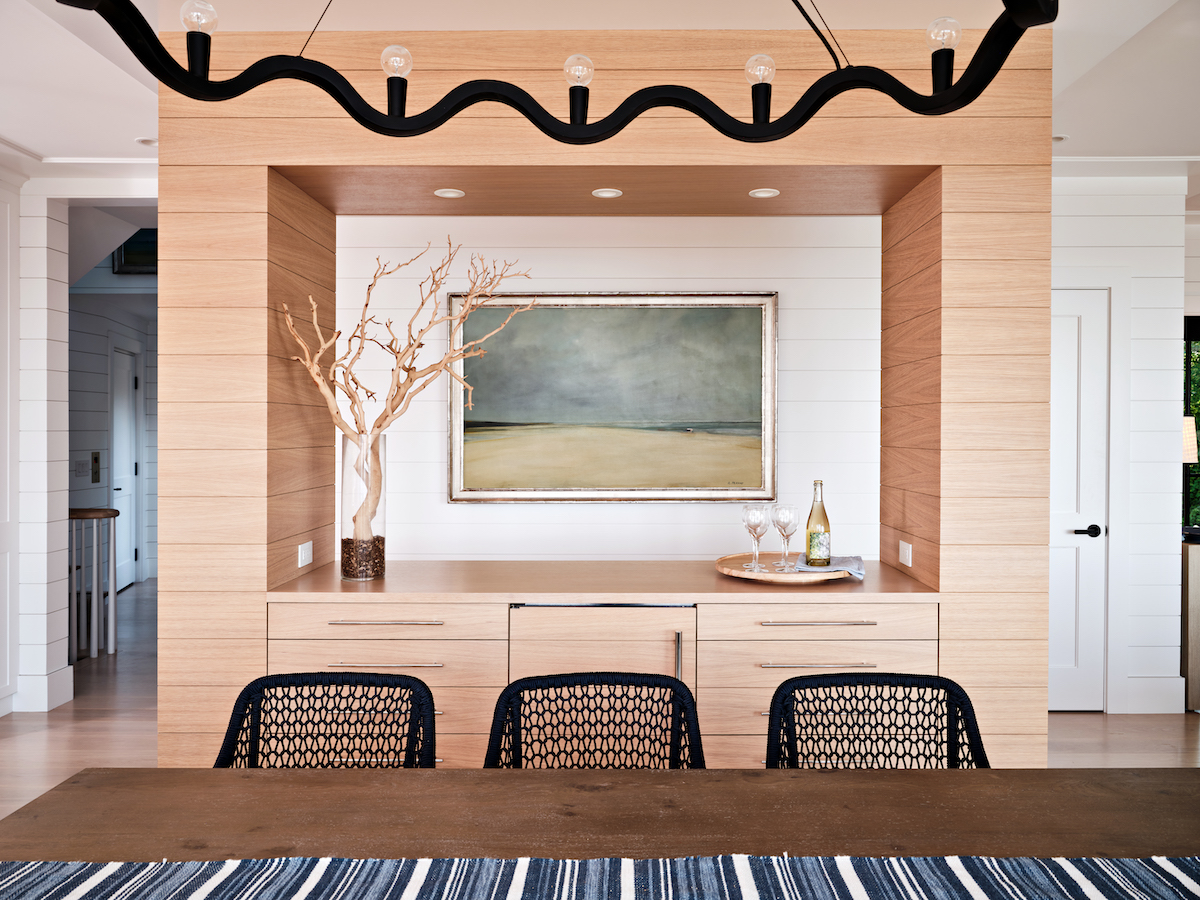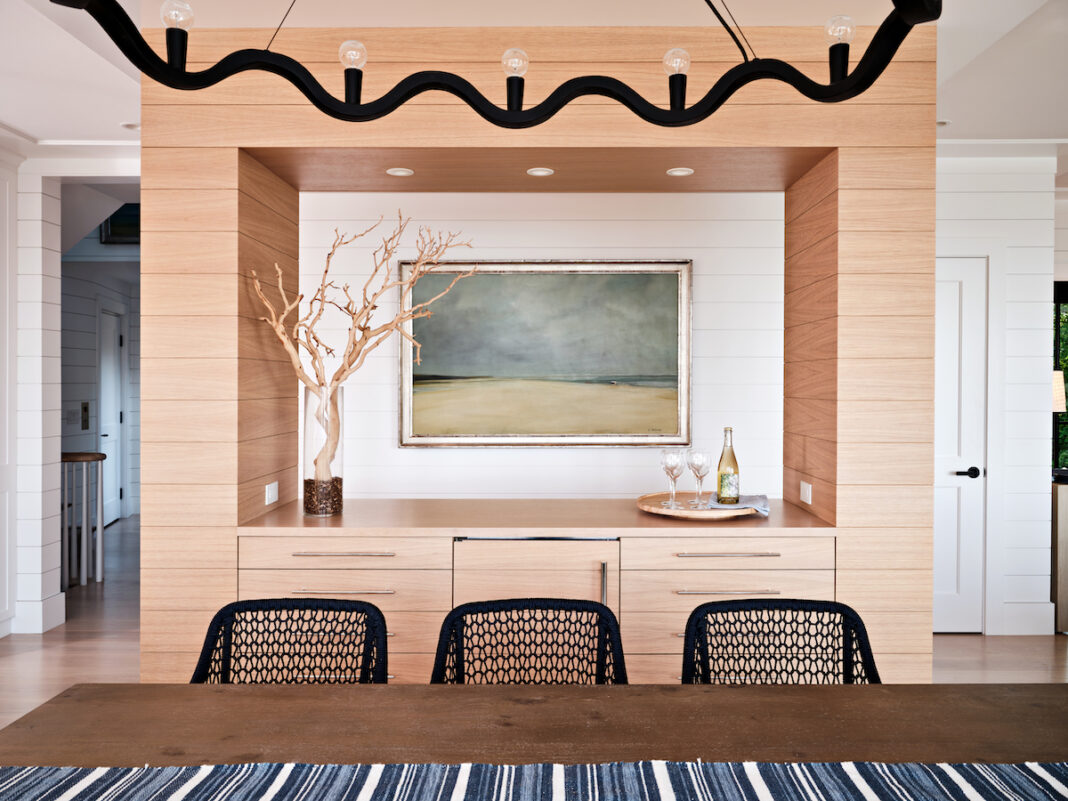 Buzzards Bay Overlook is a true collaboration between the homeowner and the architect, design team, builder and landscapers and the result of their efforts is now preserved in this special edition.
See the full gallery of Buzzards Bay Overlook
Partners:
Architect: John Dvorsack, AIA
Engineer: Falmouth Engineering
Interior Design: Chango & Co., McPhee Associates, Cynthia Brox Interiors
Landscape Architect: Centerline Studios Inc.
Landscape: The Growing Company
Photographer: Dan Cutrona