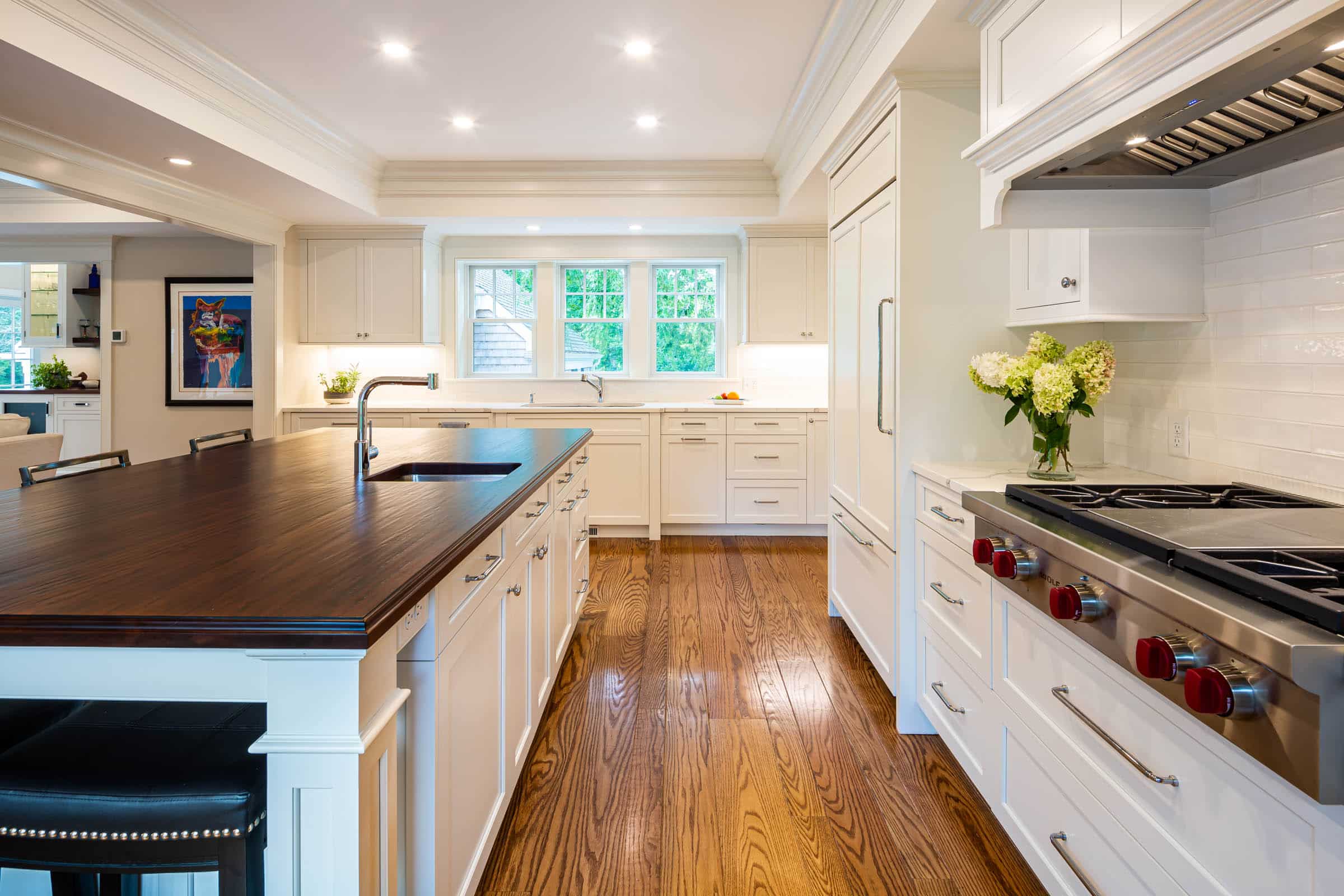 Appliances are an important consideration when building a new home or remodeling an existing one. You'll want to invest in quality appliance brands that withstand the test of time. With so many brands on the market, how do you choose? We are providing some of our favorite quality brands in this blog. Trust us. The higher quality brands are well worth the investment. 
Sub-Zero, Wolf, & Cove
Sub-Zero-Wolf builds performance-driven refrigeration, cooking, and dishwashing appliances for upscale and luxurious homes. They've been specialists in the field for over 75 years and continually push for excellence in craftsmanship, innovation, and design. Wolf cooking, Sub-Zero refrigeration, and Cove dishwashing are the brands within the company and integrate well with each other. 
Wolf brand, a favorite among McPhee clients, offers an entire suite of top-notch cooking appliances – from built-in ovens to cooktops, ranges, microwaves, and outdoor grills. Their parts are known to last and come warrantied, providing added peace of mind when making appliance choices.
Resources
Gallery
Wolf, Gas Range at McPhee Timeless Remodel on Saquatucket Bluffs project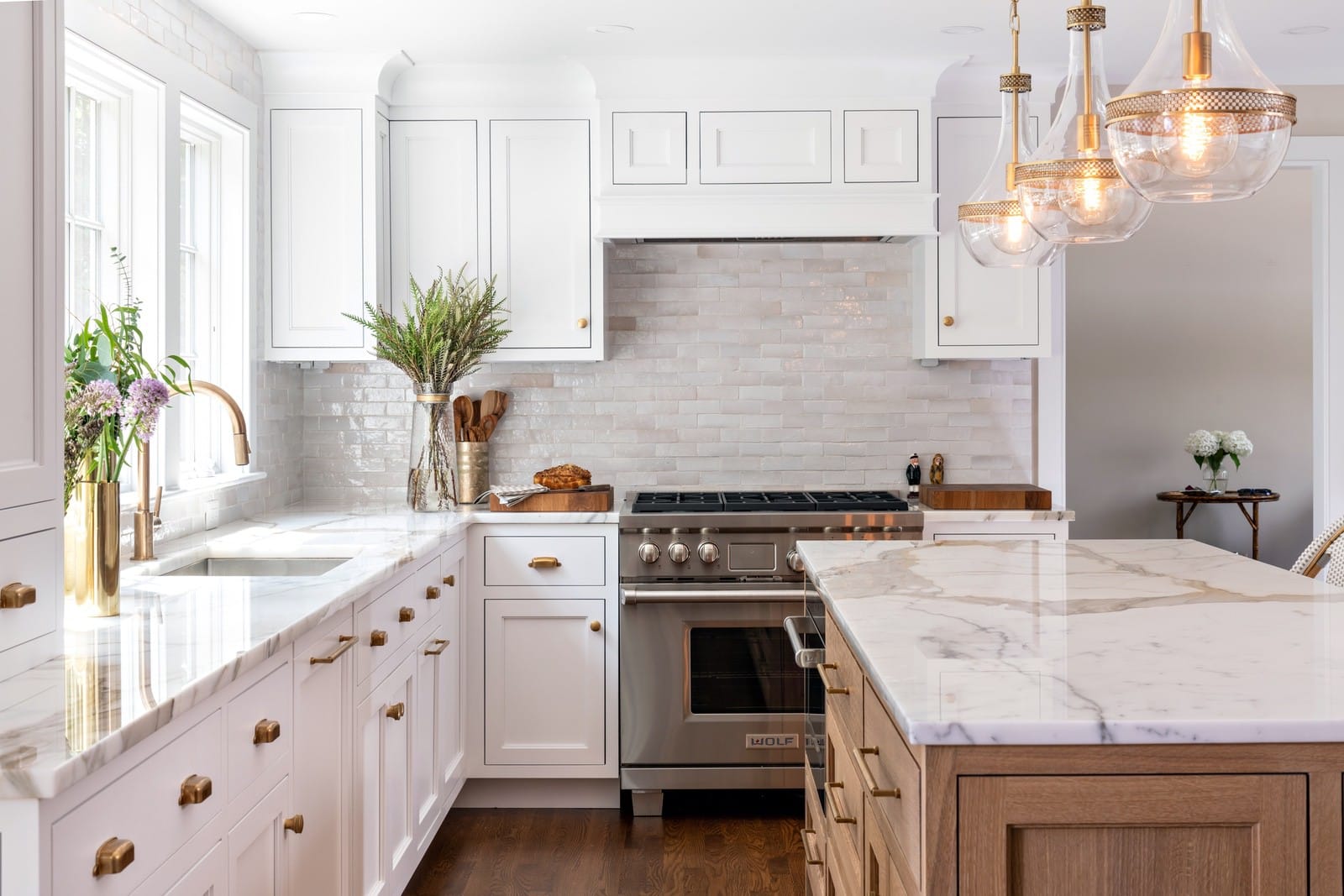 Thermador 
Thermador has been redefining luxury appliances since 1916. Known for bold design and exceptional innovation, the Thermador brand meticulously handcrafts appliances using authentic stainless steel, metallic silver glass, and a vibrant-color, touch-screen display for superior performance and a clean look. 
Thermador offers two customizable collections of cooktops, ovens, refrigerators, dishwashers, ventilation, and coffee machines:
The Masterpiece Collection combines industry-leading technology with contemporary design. Think sleek and modern. 
The Professional Collection offers a luxury suite of boldly-designed, smart appliances for the restaurant-style cooking experience – at home. 
Resources
Gallery
Thermador, Masterpiece Collection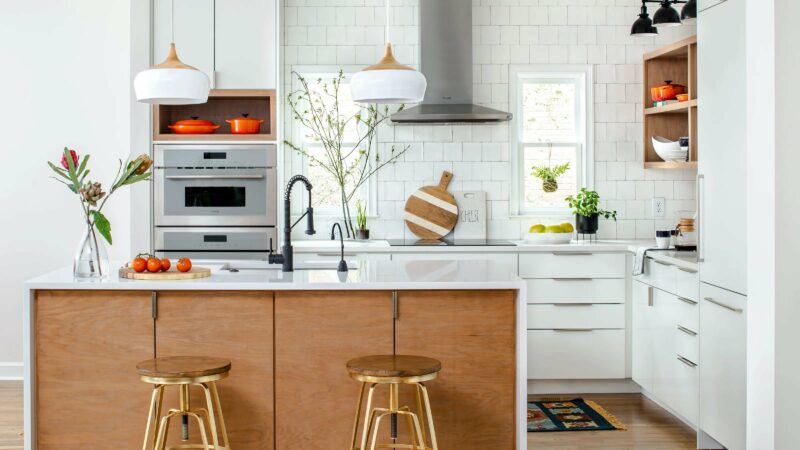 Liebherr 
Liebherr is a German-Swiss multinational equipment manufacturer known in the appliance marketplace for its high-quality and durable refrigeration and freezing equipment. Liebherr's refrigeration product line considers the functionality and features of an appliance and how it integrates into a space. How you live and entertain can determine your kitchen design – like adding extra freezer space or additional space for beverages.
Their domestic appliance refrigeration product line includes: freestanding, fully integrated (which seamlessly integrates into any kitchen's design), and under-counter and beverages. 
Finally, Liebherr is committed to finding greener ways to produce quality, sustainable products therefore, all Liebherr appliances meet or exceed EnergyStar® standards.
Resources
Gallery
Liebherr, Freestanding Refrigerator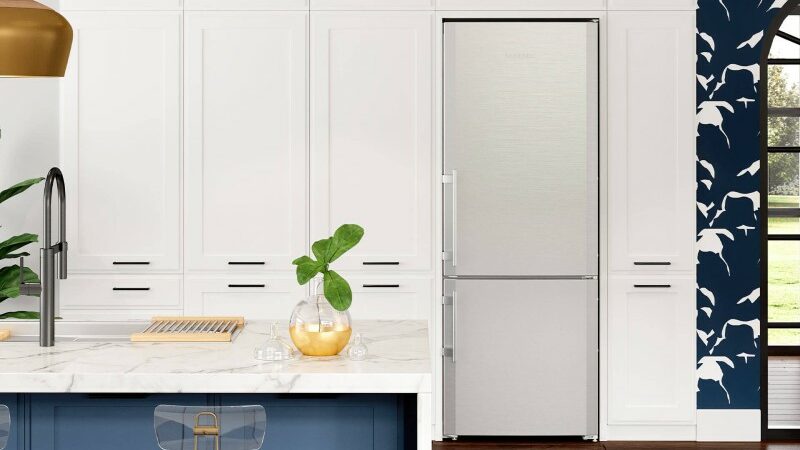 Fisher & Paykel 
Fisher & Paykel aspires to be the most human-centered appliance brand in the world by improving life through good design. It may not be as well-known as other luxury brands, but its line of award-winning appliances in cooking, cooling, dishwashing, and laundry are superior. Fisher and Paykel appliances make our list because they understand the kitchen is a social space as much as it is functional.
The brand offers luxury cooking appliances that create a complete kitchen suite. Fisher & Paykel kitchen appliances allow absolute freedom of design expression, with bold styles and colors that give your kitchen depth of character. Also, their sleek laundry machines can be trusted with any kind of fabric.
Resources
Electrolux
Founded in 1919, Electrolux is a Swedish multinational home appliance manufacturer that considers itself a leader in sustainability. While the company offers a variety of cooking and refrigeration appliances, this blog focuses on its superior laundry products, including front load washers and dryers. 
These products are exceptionally eco-friendly. Electrolux's "care technology" helps extend the lifespan of clothing by an extra nine months, reducing carbon, waste, and water footprints by between 20% and 30%.
The Electrolux front load washer effectively removes the stain with their SmartBoost® premixing technology. Additional features like Optic Whites™ and Perfect Steam™ offer better care for fabrics, giving clothes that longer life span.
The front-load gas dryer, with signature LuxCare® Dry, uses an advanced moisture sensor to prevent over or under-drying. Best of all, these appliances look great!
Resources
Gallery
Electrolux washer and dryer in McPhee Bay Breeze Oasis project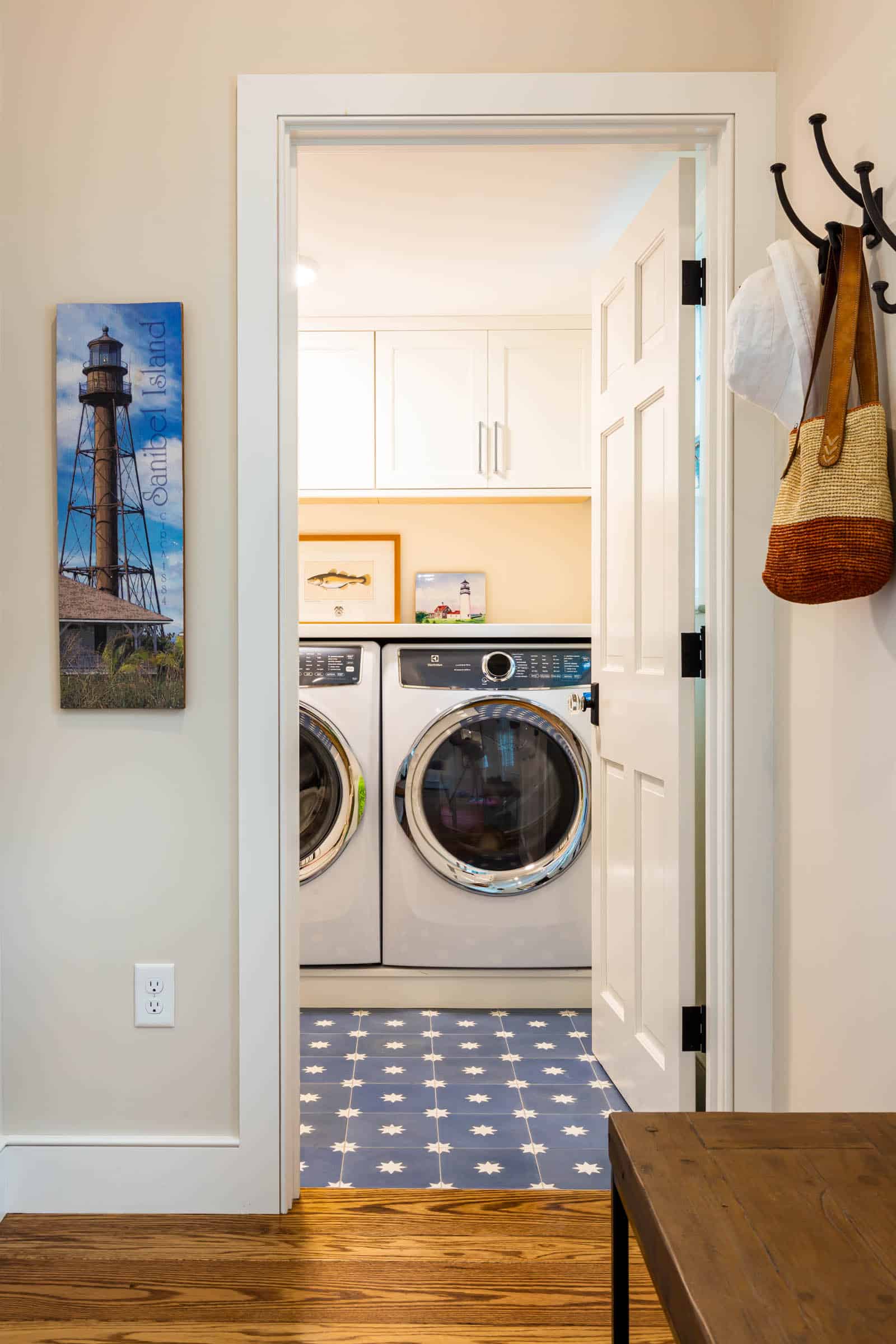 Bosch
Bosch is one of the leading manufacturers of home appliances in the world. Today they are considered one of the highest-end yet affordable luxury brands. Their cooktops and dishwashers have been earning excellent ratings in these categories, and Reader's Digest rated them one of the most reliable brands in 2021. 
Their products are reliable, made of high-end materials, and built to last. Backed by award-winning customer service, our clients have excellent experiences with their warranties and service. With a mission of designing reliable, efficient, and effortless solutions, Bosch's products are an outstanding choice for home appliances.
Resources
Gallery
Bosch, Black Stainless Steel Collection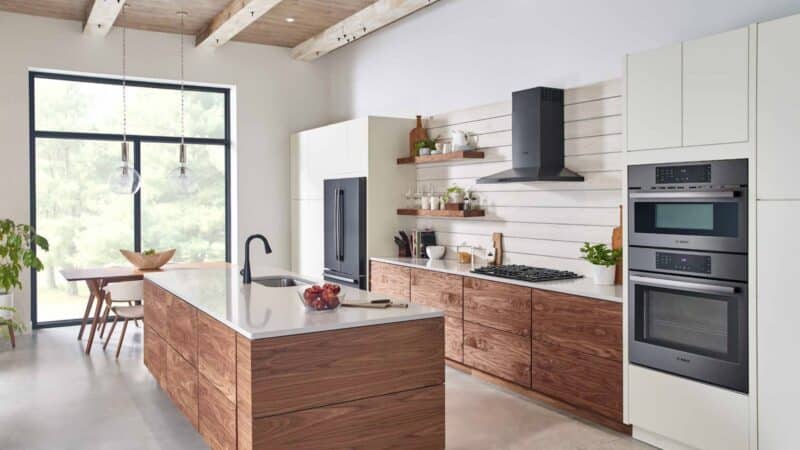 Monogram
Monogram manufacturers luxurious appliances with performance-grade features and beautiful designs. Their products focus on elevating your cooking experience and pairing seamlessly with the aesthetic of your home. They offer two collections of cooking appliances for different needs and styles.
Their Statement Collection combines traditional appliance features with design elements such as edge-to-edge handles, robust knobs, and solid brass accents. We especially like this collection because it mixes metals, which is trending in kitchen design.
Their Minimalist Collection is for the more contemporary kitchen with a sleek look and modern features like push-to-open oven doors, expansive glass, and smart appliances. With any Monogram appliance, you are guaranteed a quality product.
Resources
Gallery
Monogram, Minimalist Collection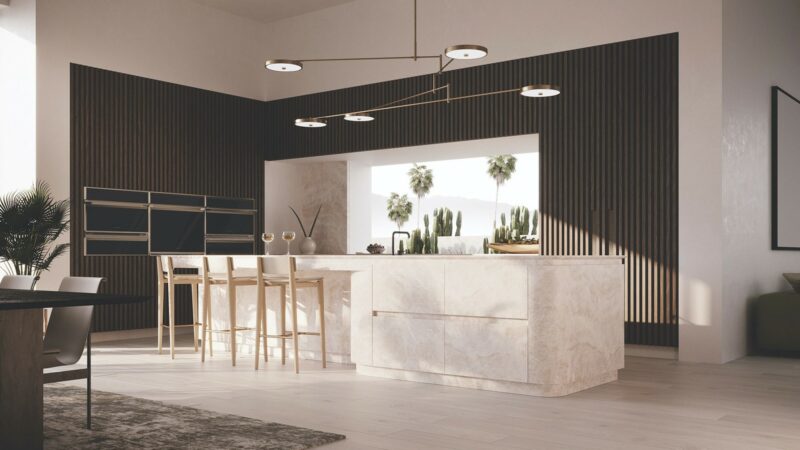 Monogram, Statement Collection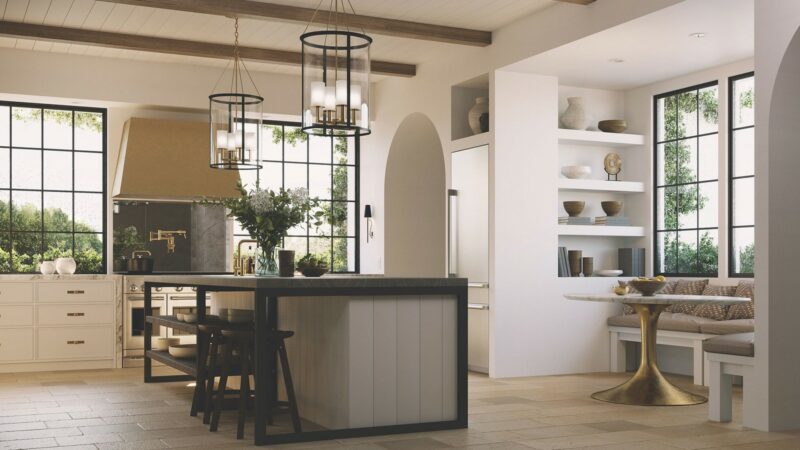 Cafe
Cafe, a division of GE Appliances, delivers functional and beautiful cooking, cooling, and cleaning appliances at affordable prices.
Our clients love this line because they can customize the appliances to match their kitchen designs and styles. For instance, you can combine various finishes, like matte white and matte black, with hardware styles like brushed black, brushed stainless, brushed bronze, and brushed copper, giving you creative freedom.  
And, as styles evolve, Cafe's custom hardware packages allow you to change your hardware down the road if you feel like giving your kitchen a makeover
Resources
Gallery
Cafe, Matte White Appliances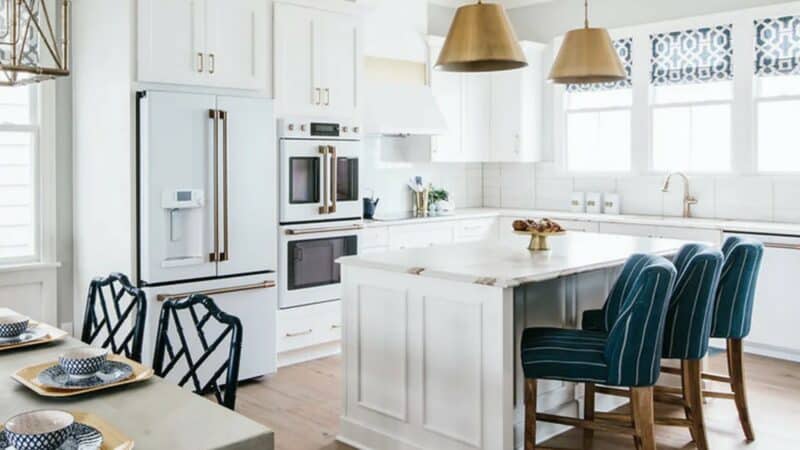 Cafe, Brushed Bronze Hardware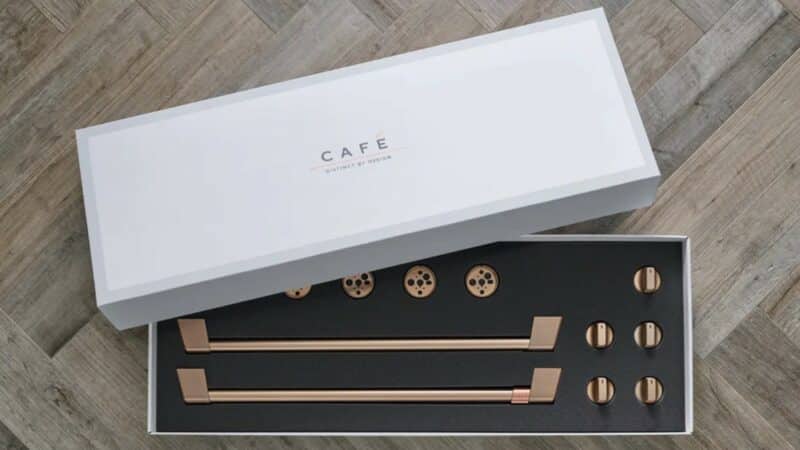 Lynx
We all know that cooking and entertaining aren't limited to the kitchen during Cape Cod summers. At McPhee, we often include outdoor living solutions in our plans.
When designing an entire outdoor living space, Lynx has everything you need. Lynx is legendary for its beautifully designed and highly durable stainless steel. Their high-quality brand includes built-in and freestanding grills, ovens, storage, refrigeration, sinks, and cocktail stations. They even offer specialty items and accessories like a rotisserie system or pizza oven. Lynx also manufactures stunning outdoor firepits and infrared or electric heaters.  
Resources
Gallery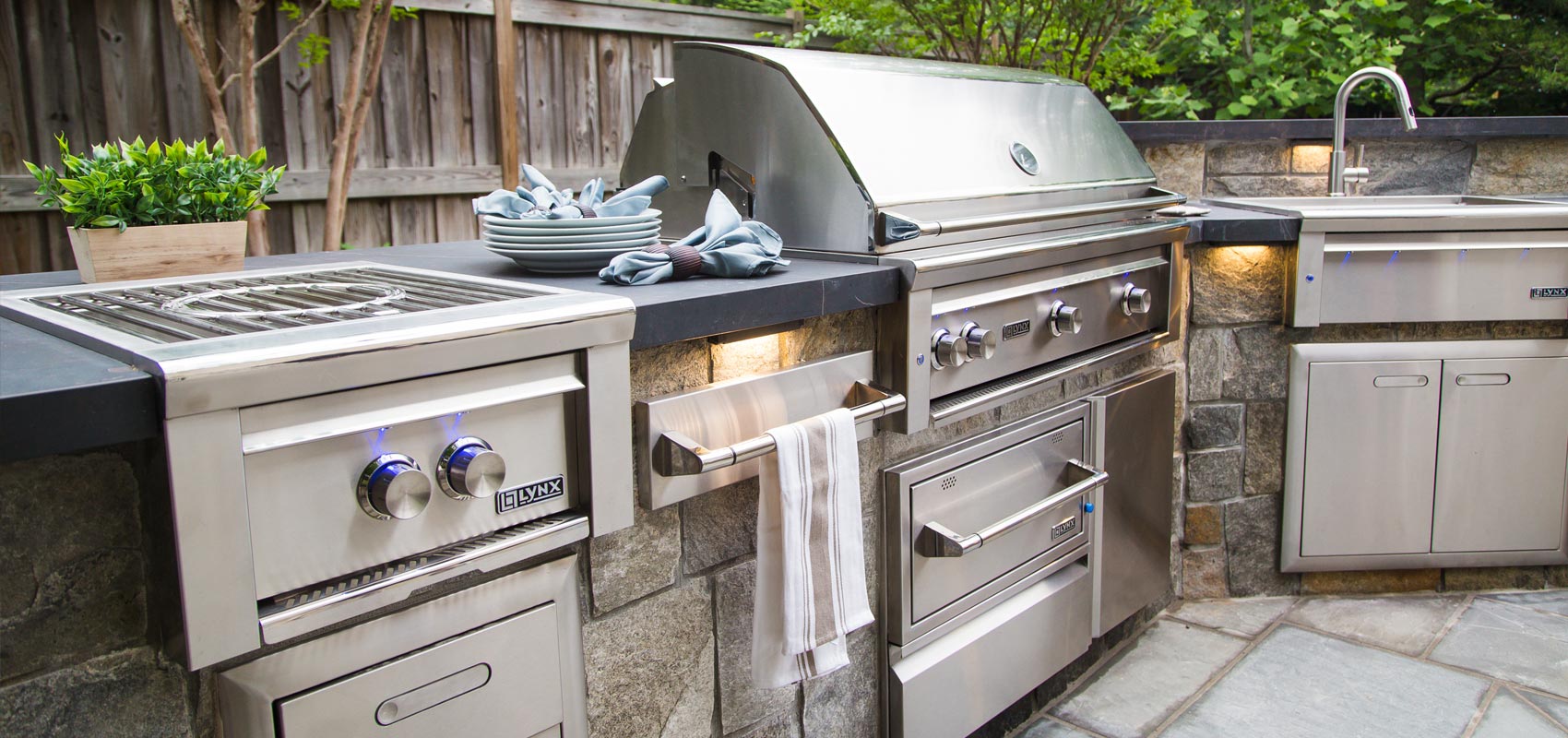 Conclusion
We hope you have enjoyed learning about these innovative, durable, and stunningly curated appliance brands. Whether you are building your new home, remodeling, or simply looking for home upgrades – these brands will surely suit your needs.