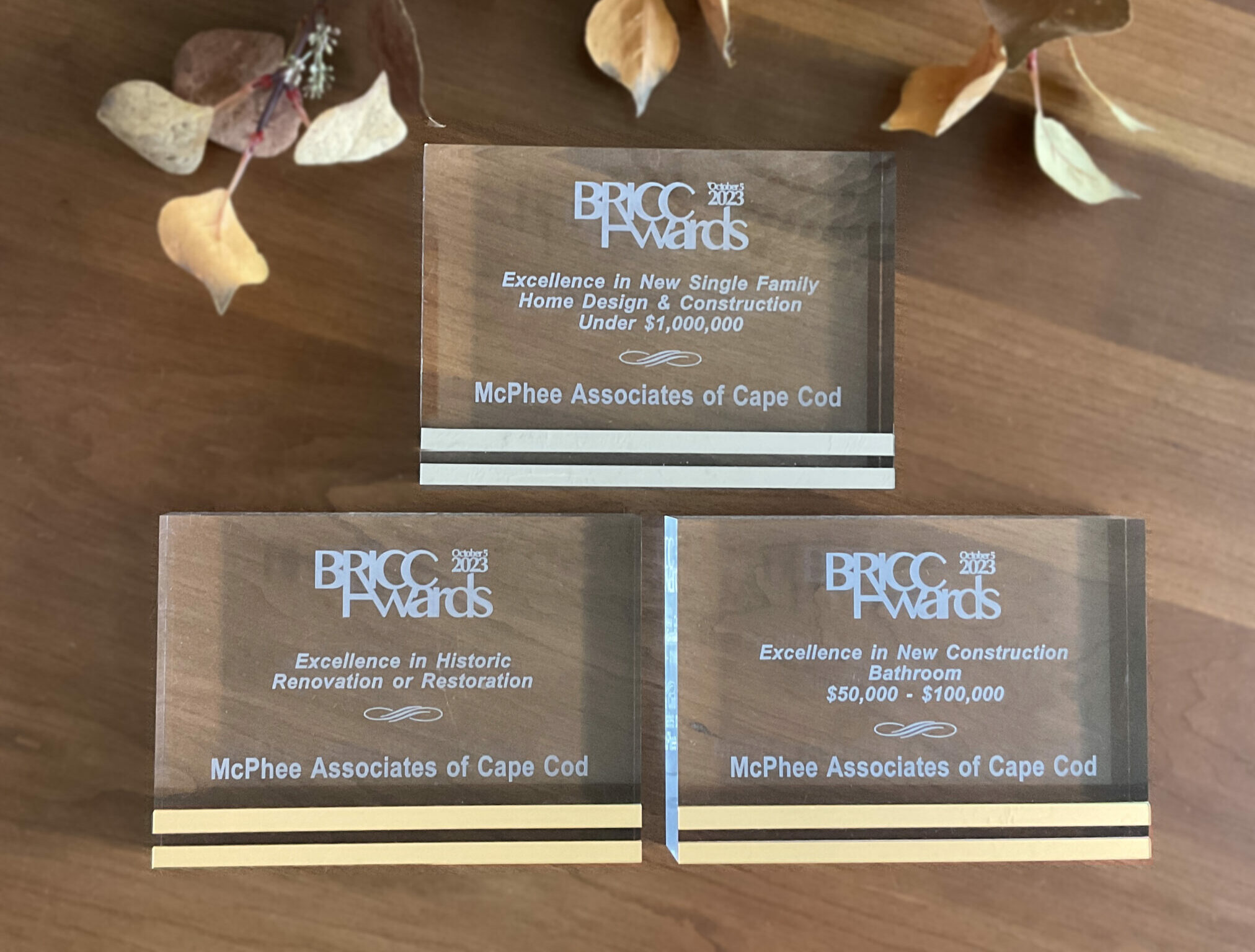 2023 BRICC Awards Gala …
It was a night of celebration. McPhee Associates was honored to receive three BRICC Awards at the 2023 BRICC Awards Gala, held by the Home Builders and Remodelers Association of Cape Cod (HBRACC). The Gala is a big night of recognition for the home building industry. This year, we were was called to the stage three times—for two Gold awards and one Silver award.
The BRICC awards program has presented every two years since its inception in 2014. It was created by HBRACC to recognize excellence in building, remodeling, design, sales and marketing on Cape Cod & the Islands. The ceremony was held at the Cape Codder Resort in Hyannis on October 5th and was well-attended. In fact, according to HBRACC, there was a record number of award submissions this year, with a sold-out event to follow.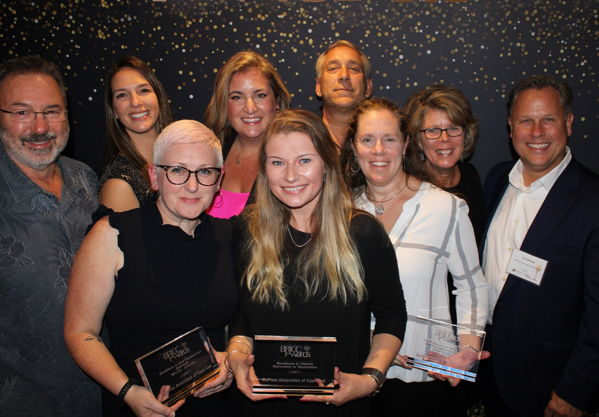 _____
McPhee Associates 2023 BRICC Awards
Gold BRICC Award
Coastal Farmhouse Revival
Excellence in Historic Renovation & Restoration
Design-Build: McPhee Associates of Cape Cod
Photo Gallery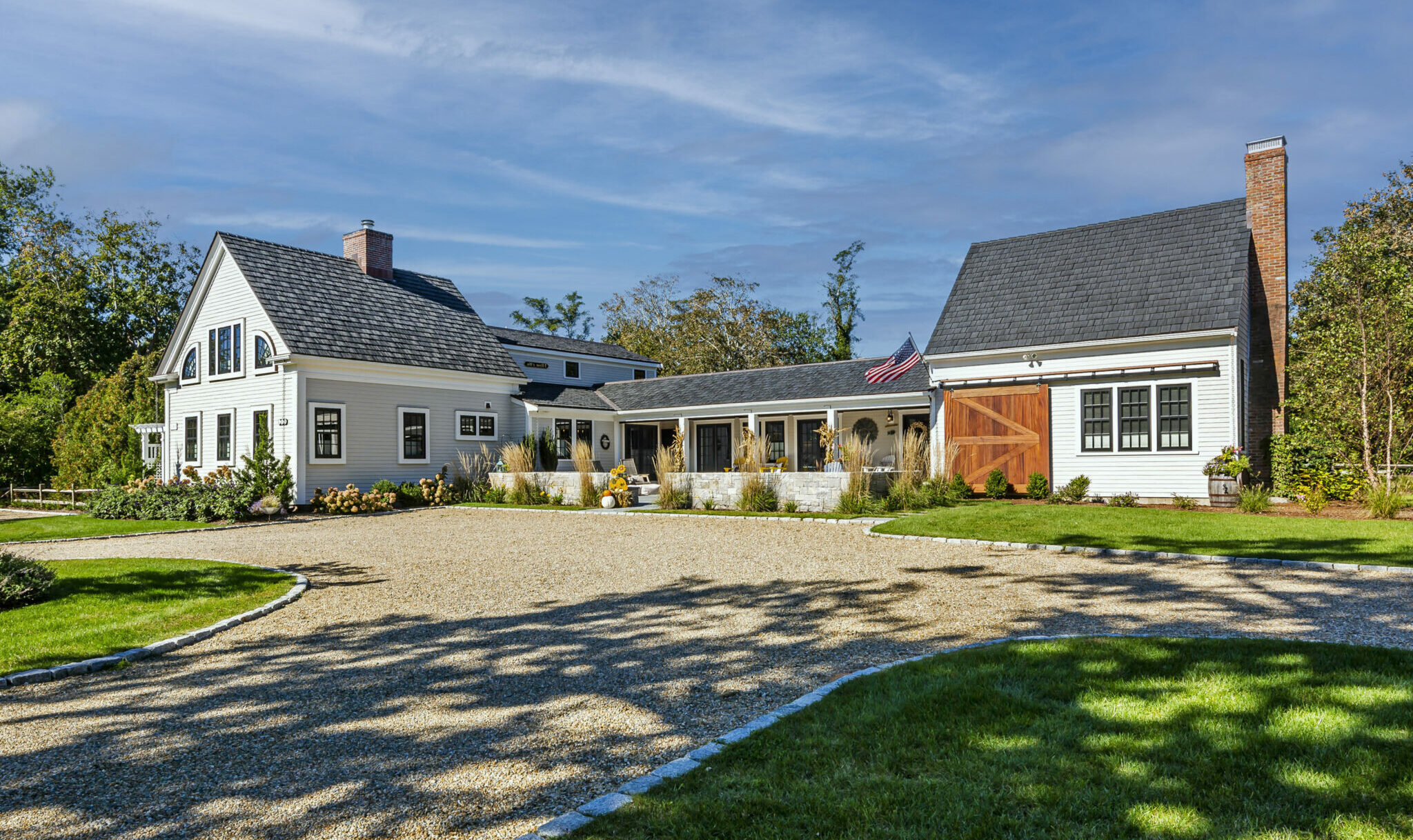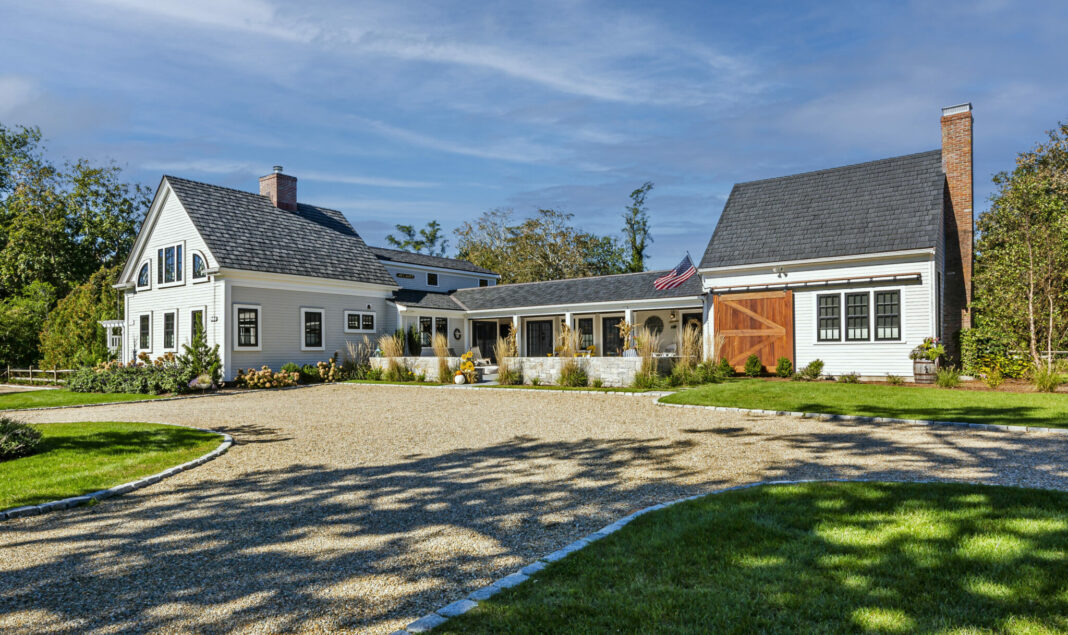 Coastal Farmhouse Revival is a complete remodel of a circa 1825 farmhouse located in the historic Old Kings Highway District of Dennis. The homeowners had a vision of remodeling and restoring the old structure into a summer residence for their family. They appreciated the history of the property and wanted to preserve its character and charm.
To achieve this goal and meet historic district guidelines, they worked closely with the McPhee Associates architectural design team. The renovation project spanned three years in two phases which, in the end, resulted in a remarkable transformation.
_____
Gold BRICC Award
Bay View Bathroom at Buzzards Bay Overlook
Excellence in New Construction – Bath
Architect: John Dvorsack AIA
Builder: McPhee Associates of Cape Cod
Photo Gallery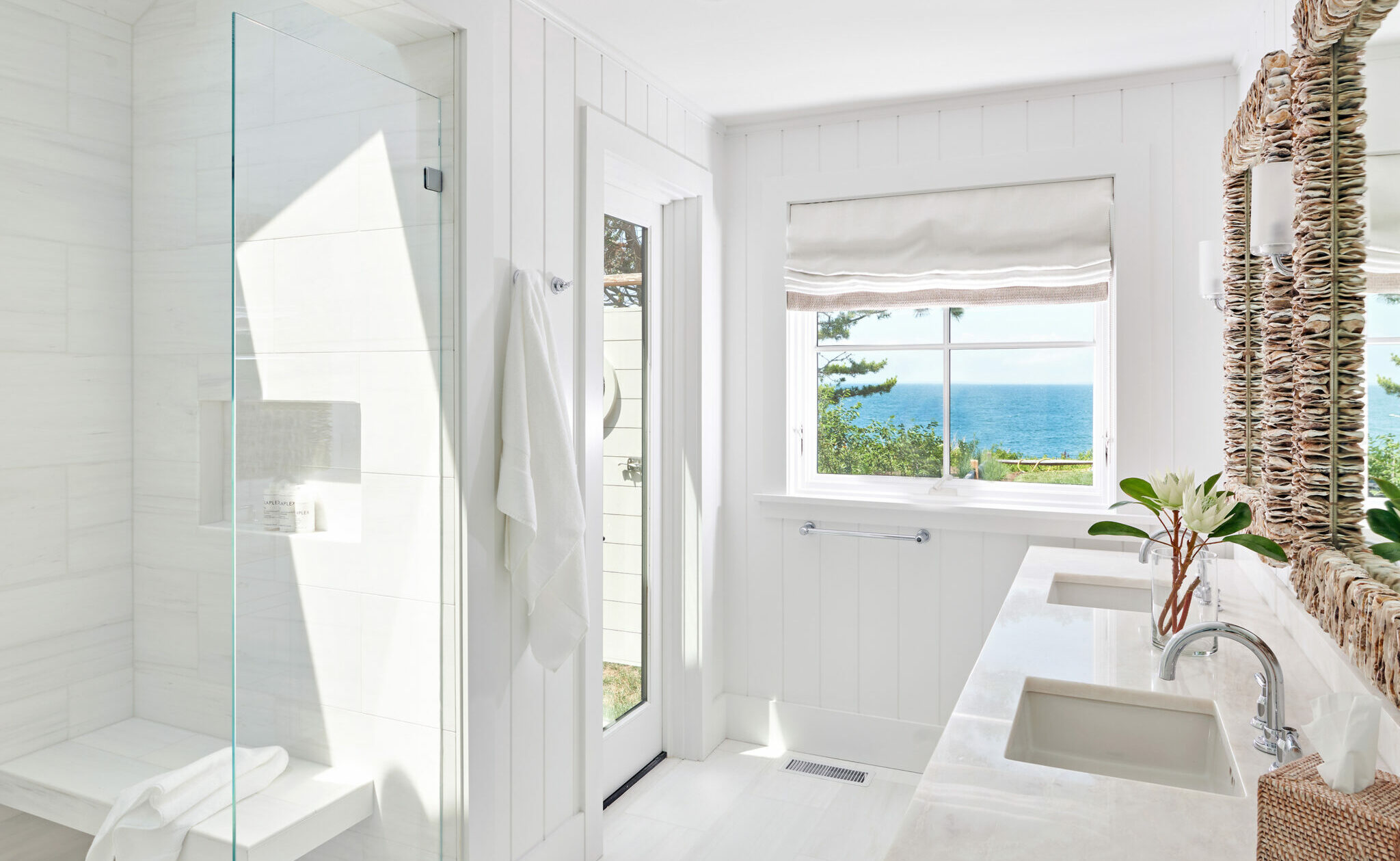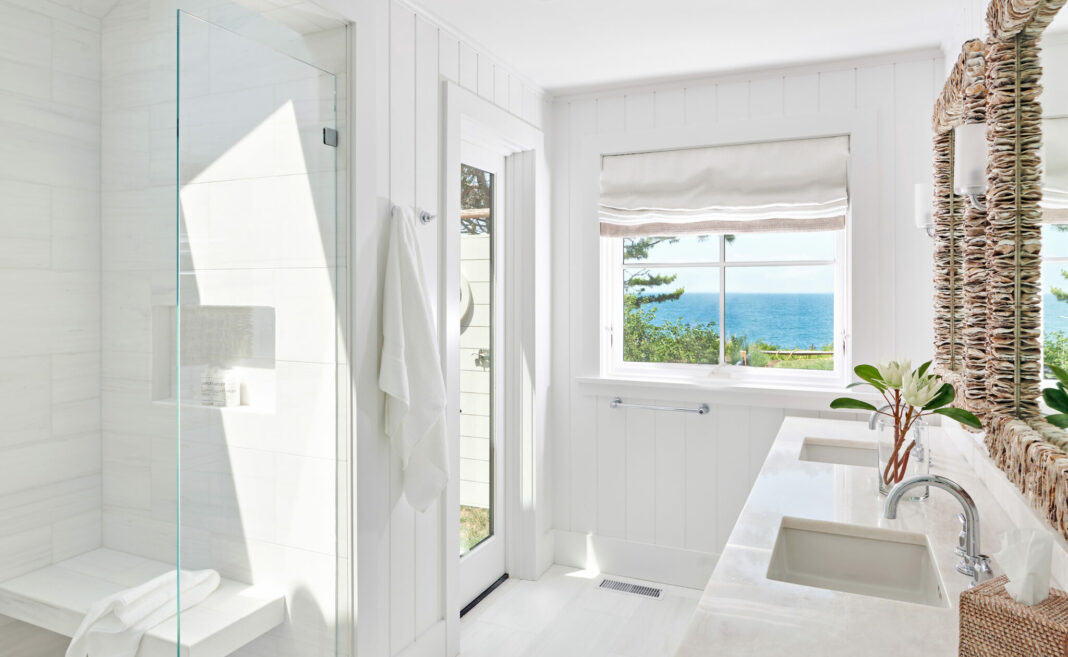 Bay View Bathroom is in the primary suite of this Falmouth home. It is peaceful oasis at one side of the home with unobstructed views of Buzzards Bay. A bright and clean room with a predominantly white palette allows the view and the natural sunlight to dominate the space.  A sumptuous, freestanding soaking tub, a private water closet and a double vanity with a polished marble countertop, along with a spacious walk-in shower with marble tile, occupy the space.
The main attraction of this room is the outdoor shower that adjoins the bathroom to the exterior pool area. A door with a porthole looks right out to the pool and all of Buzzards Bay. The round window is small enough to provide privacy from the outside, yet big enough to see the yard, pool and ocean beyond. The door provides access to and from the pool area.
_____
Silver BRICC Award
Simplicity on the Sound
Excellence in New Construction – Under $1M
Design-Build: McPhee Associates of Cape Cod
Photo Gallery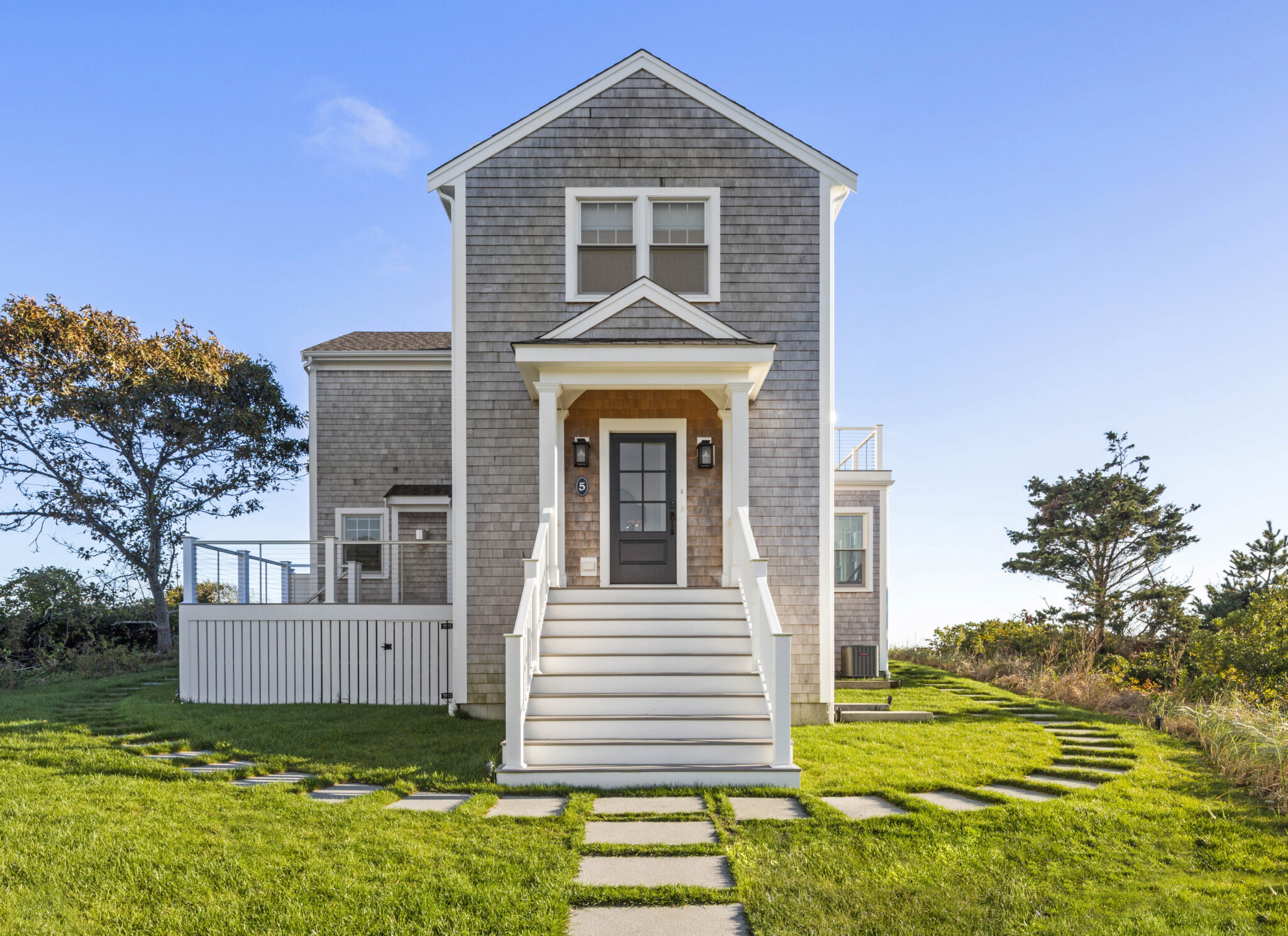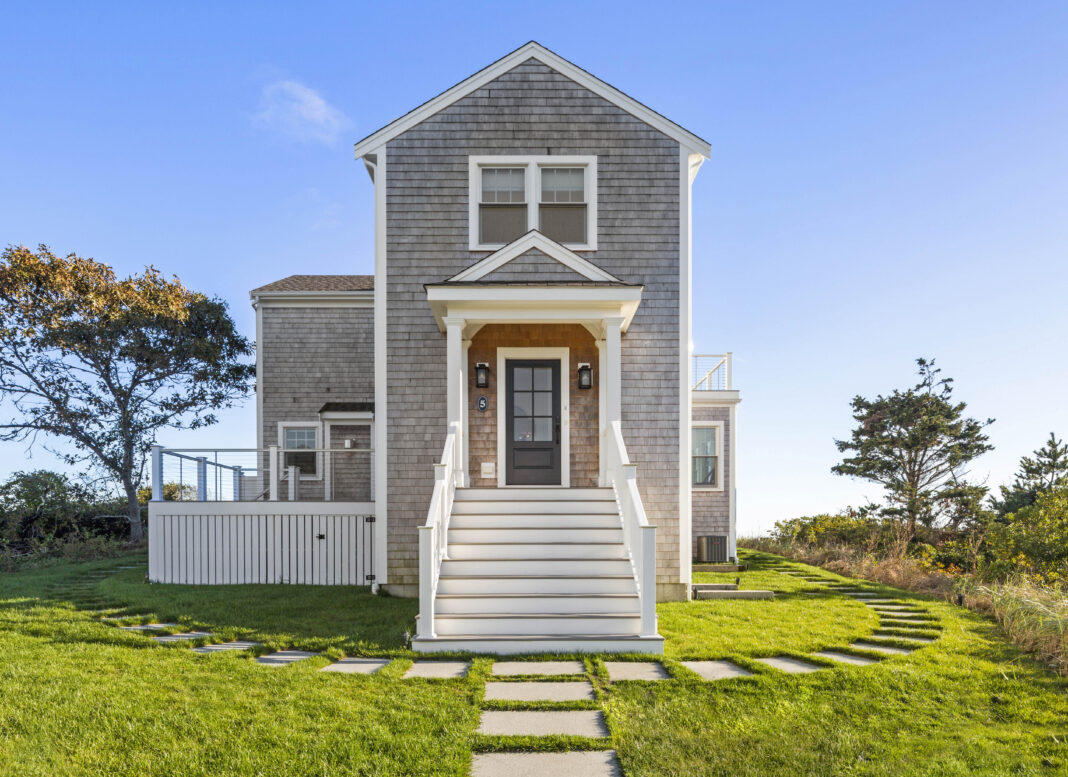 Simplicity on the Sound is a new construction Cape Cod-style oceanfront house that overlooks Nantucket Sound in Harwich Port.  It is a family beach house that replaced a weathered cottage that dated back to 1878.
The decision was made to rebuild on the same footprint, with a new foundation, and add space to the second floor. The owners wanted to maintain the nostalgia the old beach cottage held; therefore, the plan was to keep it simple with a modest floor plan and focus on the ocean view and extraordinary location.
About McPhee Associates
McPhee Associates is an award-winning family-owned, design and build company that has been building and remodeling high-end residences on Cape Cod since 1972.