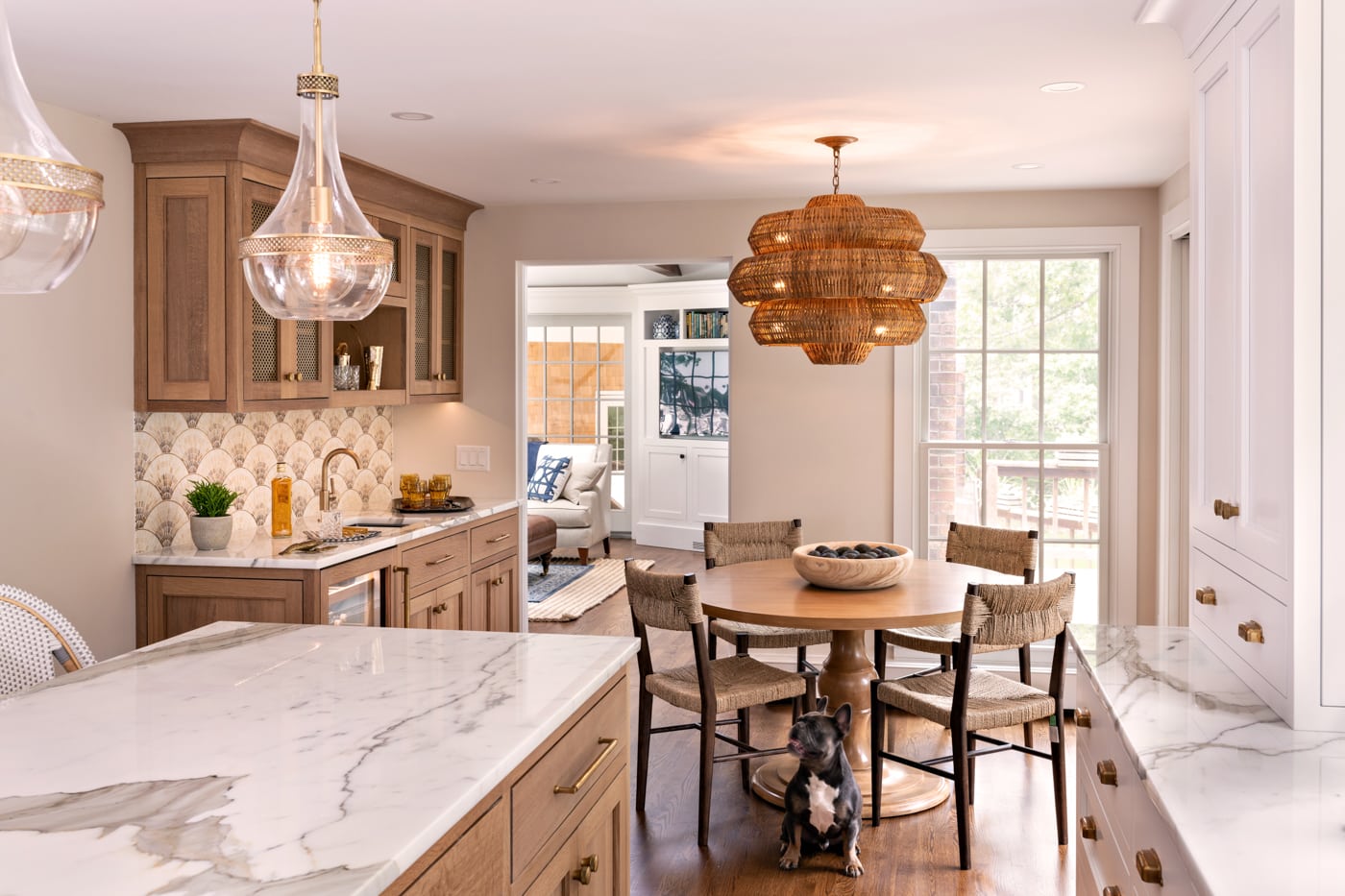 Lighting is an essential fixture in your home and kitchen. It can help illuminate your main cooking areas and also serve as a decorative element. When determining the layout of your lighting, be sure to include the three main types. In the article, we teach you how to choose the best lighting for your home.
Types of Lighting
A well-lit space includes a combination of ambient, task, and accent lighting. Below, we explain these three types of lighting and the different purposes they serve.
Ambient Lighting
Ambient lighting is your primary source of lighting. Its purpose is to mimic natural light and illuminate a space evenly. When creating a lighting scheme, ambient serves as the base layer, and then you supplement it with task and accent lighting. Popular fixtures for ambient lighting include chandeliers, recessed lights, and track lights.
Task Lighting
One adds task lighting to areas where they perform lots of essential functions. For instance, the island or sink in your kitchen might need task lighting. Properly illuminating these spaces can make it easier to prepare food or clean up after entertaining. Examples of task lights are pendant lights, under-cabinet lights, and directed track or recessed lights.
Accent Lighting
Accent lighting is the final layer in your lighting scheme. This type of lighting highlights your favorite architectural or design elements. Primarily, you can use accent lighting to illuminate an art piece or decor item. Wall scones, tables lamps, and recessed lights are popular fixtures for accent lighting.
Popular Lighting Fixtures
There is a wide range of lighting fixtures you can install in a space. Each type of light can serve a different function depending on how you use them. For example, recessed lights can get used for all three types of lighting. Below, we list a collection of popular lighting fixtures.
Chandeliers
Chandeliers are design-centered lighting fixtures that get used for both ambient and accent purposes. This type of fixture hangs from the ceiling and has multiple branches, each with a light bulb.
Pendant Lights
Pendant lights are another decorative fixture that creates ambient and task lighting. It is common to see two to three pendant lights installed over an island in the kitchen. Since these lights come in all sorts of styles and colors, they integrate well in most spaces.
Recessed Lights
Recessed lights are a type of fixture that one installs in a ceiling or wall. They are a versatile fixture since they can fulfill your ambient, task, or accent lighting needs. Also known as down or can lights, they offer a clean look by being level with its surface and hiding the electrical work. These lights can be directional, which further expands their function.
Cabinet Lights
Depending on where you place them, cabinet lights service many different roles. For instance, if you put them underneath the cabinets, they may help you perform tasks. However, if you installed them inside, they may add ambiance or make it easier to see. Both puck and track lights get used for cabinet lighting.
Wall Sconces
Since wall sconces come in all shapes and sizes, they are decorative lighting fixtures that blend with various room styles. Generally, wall scones get used for accent lighting and adding an artistic touch to the walls. They are also versatile since they can shine in any direction.
Lighting Tips
Tip #1
Overall, it is wise to select a combination of ambient, task, and accent lighting. This type of setup ensures your space receives enough light, provides additional light for the key areas, and helps frame unique design elements.
Tip #2
It is crucial to place task lighting in areas where you perform essential tasks. For instance, in the kitchen, you will want lighting above the cooking, eating, and cleaning areas. As a result, we recommend creating a list of all the activities you perform in your space during the planning stages.
Tip #3
We suggest walking through your space and identifying its unique design features and artwork to determine your accent lighting. The goal is to integrate lighting fixtures that frame a room's exciting design elements. Whether it is a beautiful painting or glass cabinet display, you need to create lighting sources that embellish them.
Related Posts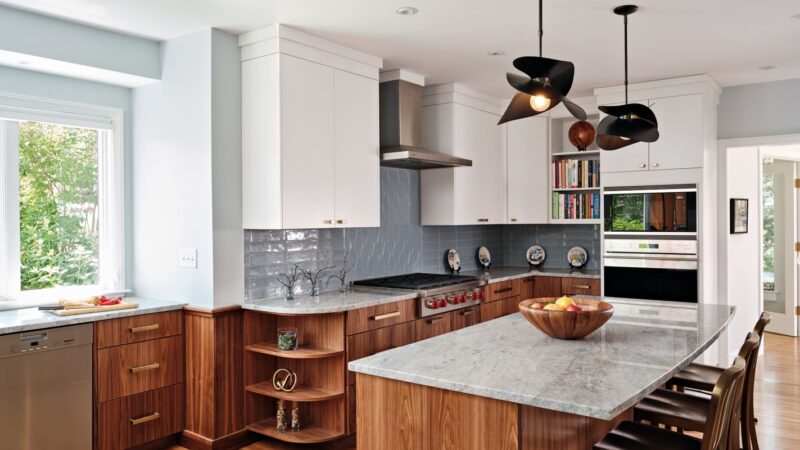 The Ultimate Guide to Home Fixtures and Selections
Everything you need to know about home fixtures. From examples to essential questions. Learn how to select the right fixtures for your home.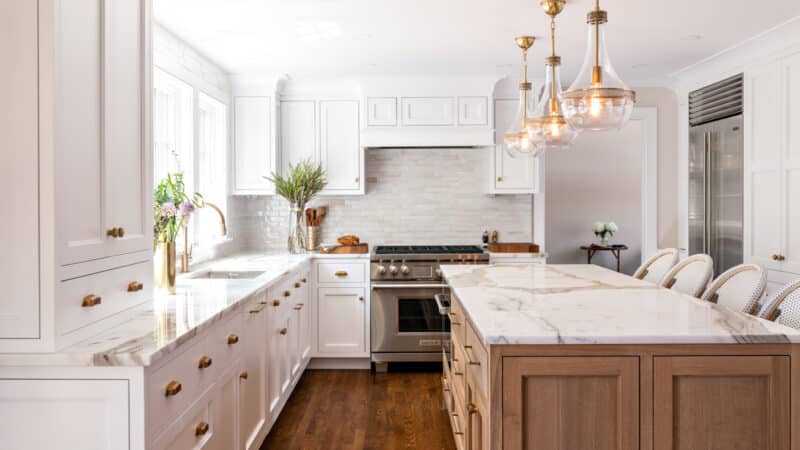 Best Kitchen Appliance Brands in 2021
Learn about our favorite kitchen appliance brands and why we recommend them for your home remodeling project.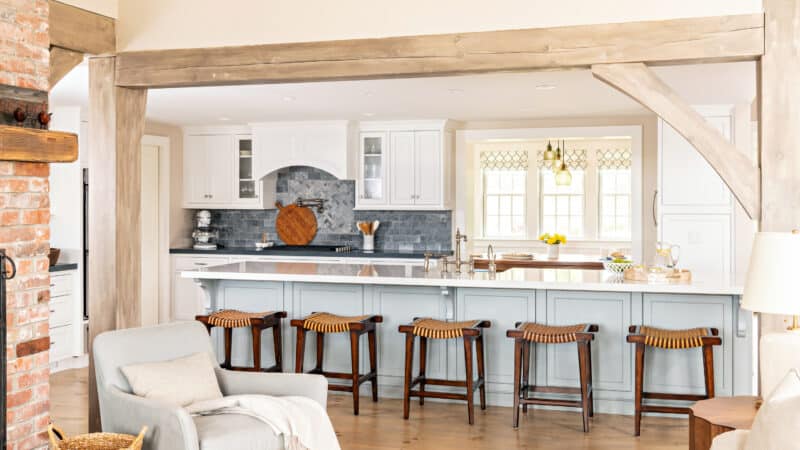 The Selection Process: Honing Your Design Decisions
Learn about the selection process when building a new home. Pam Bruni-Holick will help you hone your design decisions.