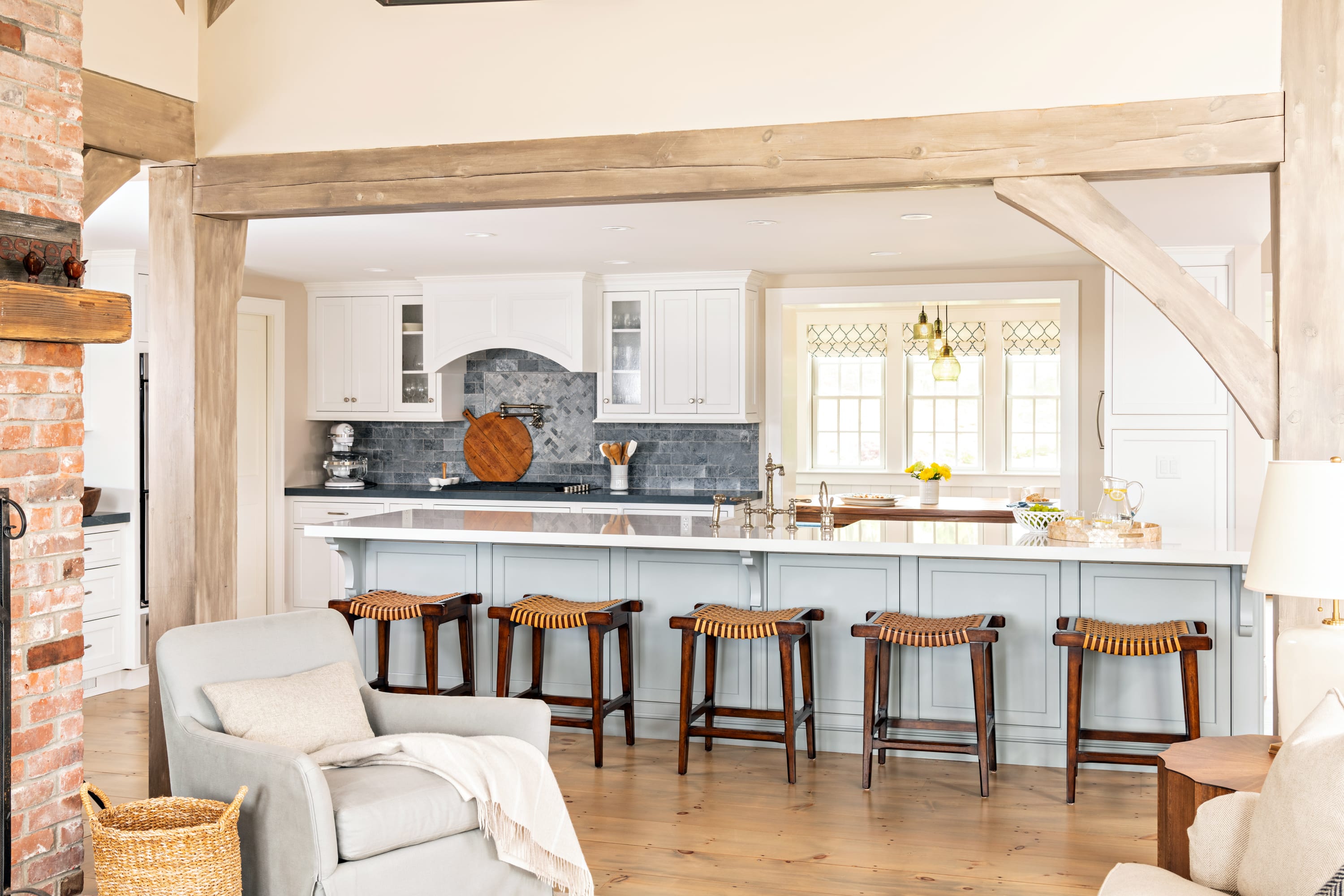 Once you've made the exciting move to remodel your home or build new, you're immediately entered into a flurry of decision-making. You need to set a budget, create a vision plan with must-haves and have-nots, test color samples and tile grades, think of energy efficiency and everyday use. The to-do list can often get exhaustive, but as chaotic as it can seem, it's our job to turn the chaos into creativity, designing a fun and enjoyable experience frame to finish. Pam Bruni-Holick, resident interior design and selections coordinator, helps clients envision their larger design plan, then helps to hone in on the selection process.
What does your initial interaction with new or prospective clients entail?
The initial meeting is usually a meet-and-greet as part of a larger design/plan or contract/specs review here in the office. I try to listen as much as possible and get a handle on what seems like the most important aspects of the project. I also try to pick up clues about their lifestyle and how they plan to use the space; do they have a large family? Do they like to entertain? Are guests coming and going all summer? We might talk about upcoming deadlines and what decisions they need to make soon, and ways to accomplish that.
What type of selections and interior design decisions do you assist clients with?
Selections are a little bit of everything. For the exterior: windows and doors, roofing, siding, shutters, decking and railings, masonry steps and chimney materials. Inside, we usually start with the larger items, like cabinetry and appliances, then move on to plumbing fixtures, countertops and tile. We select flooring materials, fireplace inserts and surrounds, interior doors, interior trim moldings, door hardware, lighting fixtures and paint colors. Interior design decisions include kitchen and bath layouts, built-ins, space planning for furniture placement, along with tile design for custom showers and backsplashes. So many things!
Can you describe the selection process and what that means in terms of deadlines, product ordering, installation, etc.?
Before we start shopping I create a selection deadline document based on our construction schedule, which maps out when we need to have final selections so we can order materials to arrive on time. We schedule showroom visits around that, allowing enough time along the way for careful consideration so no one feels too rushed about their decisions. We send any quotes and/or design drawings to clients for review and discuss how quotes compare to the allowances. Once items are approved, we place the orders and prepare specs and other information for the field team to use for installation. We also calculate tile quantities and create tile drawings to ensure the team knows how to execute the design.
What are a few 'trending' items you're seeing lately? Do you have any favorites?
The trend in hardware and plumbing fixture finishes is all about satin brass and brushed gold…it's everywhere! Classic white cabinets are still most popular but I'm seeing lighter wood tones coming back for things like islands and vanities. I think overall, interiors are trending toward a more minimal, clean look without fussy details. I love the airy, no upper-cabinet trend that's happening in kitchen design right now, which allows the architecture of beautifully planned windows to really be appreciated.
Is there a big 'no-no' when it comes to choosing selections? Or does anything go?
I think it's important to keep a cohesive flow throughout the home, as much as possible. But it is really about the individual client, and making sure their personality comes through in whatever we do. So if eclectic is their vibe, then anything goes.
What do you love most about the work that you do?
I love the creativity! I like collaborating with our clients to help them achieve a certain vision they might have for their new space. When we get to the end of a project, I love seeing how happy they are when it all comes together.
{Photography by Amber Jane Barricman}