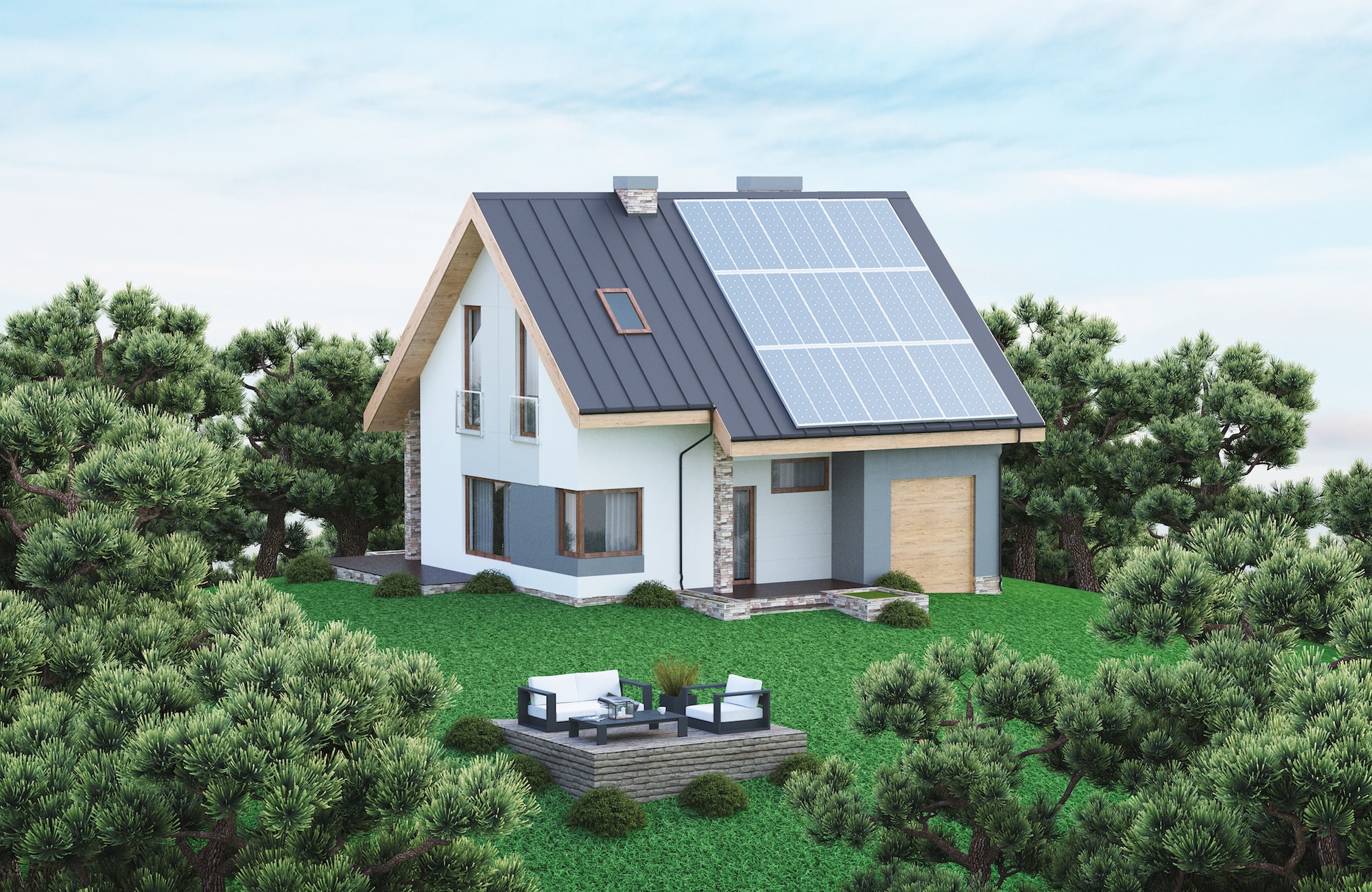 Net-zero homes are revolutionizing the U.S. housing market by powering homeowners towards zero energy costs and a carbon-free future! Ready to join in? Learn more about the benefits of net-zero homes and design/build tips for constructing your own sustainable dream home! As Jeff Van Drew said, "Energy efficiency not only saves money but also reduces pollution." Join us on this crucial step into an eco-friendly tomorrow!
What is a Net-Zero Home?
A net-zero home is a building with net-zero energy consumption, meaning it generates as much energy on-site as it consumes annually. Net-zero homes are air tight, well insulated and use heat pumps, high-efficiency windows, and solar panels. A net-zero home, like other green homes, is eco-conscious. Net-zero homeowners minimize electric bills by using surplus power for other purposes, such as heating water.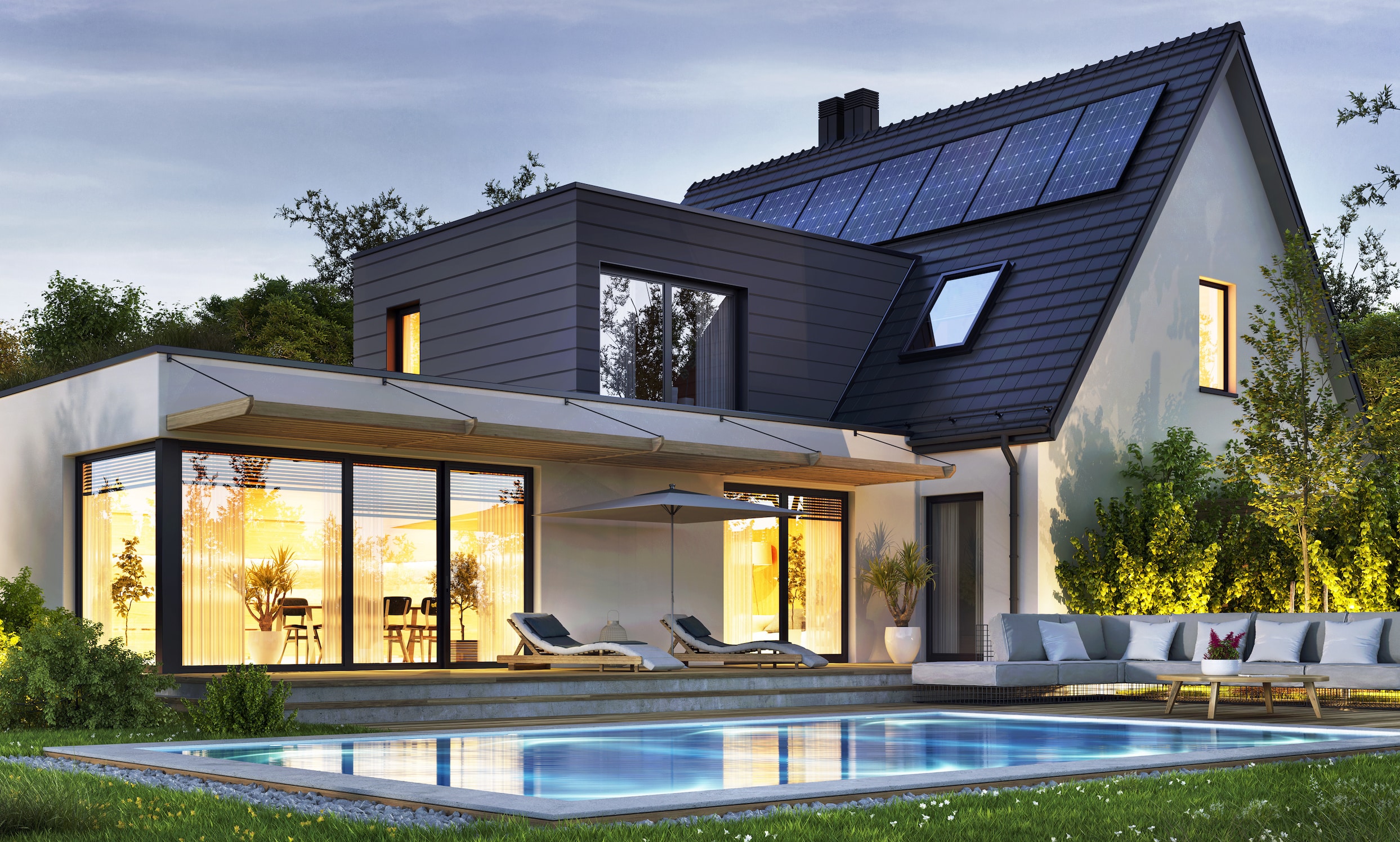 The Benefits of a Net-Zero Home
Net-zero homes offer incredible benefits – for the environment and for the wallet. Let's take a look at some of them:
Energy consumption efficiency
Net-zero homes produce more efficient energy consumption, meaning they use less energy to get the same job done. Wind, biomass, and solar are renewable sources for net-zero homes. Non-renewable resources, such as coal, produce more excess energy. For example, the total efficiency of energy for coal is just 29% of its original energy value. On the other hand, wind has an efficiency rating of 50% plus.
Cost stabilization
Research shows that renewable energy sources can stabilize your energy costs for the next 25+ years. A study by BPIE found that energy-efficient design can save up to 80 percent of a building's costs. Even better – you can earn from a net-zero home. Net-zero homeowners can sell excess power into the national electricity grid. The U.S. Government's Smart Export Guarantee (SEG) also offers tax incentives to net-zero homeowners. Currently, a homeowner can deduct up to 26% of renewable energy costs from their taxes. However, make sure you do your research, as this may not apply to all states. DSIRE, a comprehensive database of policies and incentives, is a handy resource.
Healthier indoor air quality
Indoor Air Quality (IAQ) refers to the air quality within and around buildings. It also relates to the health and comfort of its occupants. Today, people are increasingly spending more time indoors. Consequently, healthier indoor air quality is more important than ever. Net-zero homes offer built-in air systems that can reduce allergens and asthma triggers. On the other hand, fuel-burning appliances and central heating can contribute to indoor air pollution.
Improved environmental responsibility
A net-zero home produces as much energy as it consumes, saving water and energy daily  By investing in a net-zero home, you automatically improve your environmental responsibility by preserving natural resources, which helps prevent the effects of climate change.
Tips on Designing/Building a Net-Zero Home
Building or designing a net-zero home is a balancing act between the energy used and the space it occupies. Here are some tips on building and designing a net-zero home:
Assess your climate
When building or designing a net-zero home, a thorough climate assessment is recommended. It will help determine your overall net-zero strategy. Sunlight, wind patterns, rainfall, and temperature ranges are all taken into consideration. For example, photovoltaic panels will convert electricity from sunlight best in hot climate regions, while cold-climate dwellers will benefit more from solar panels. Even in below-freezing weather, solar panels turn sunlight into electricity.
Stay connected to the electricity grid
A common misconception is that net-zero homes cannot connect to electricity. However, the grid allows homeowners to tap into electricity when there is low solar production. Homeowners can also use the grid in emergencies or when maintenance is needed.
Know your construction costs
Several obstacles can emerge with net-zero home building and designing. First-time net-zero homeowners often underestimate costs. Furthermore, lack of technological knowledge from designers and builders can effect pricing. Therefore, make sure you engage with certified home builders/designers and budget accordingly for excess construction costs.
Obtain a Zero Energy Home Certification
A Zero Energy Home Certification is important because it validates your home's resale, or marketplace value. Typical energy efficiency rating systems in the U.S. include:
HERS Rating System
HERS rating system is the most common home energy efficiency rating. A HERS analysis determines the amount and location of air leaks in the building, the amount of leakage from HVAC distribution ducts, and the effectiveness of insulation inside walls and ceilings. A certified HERS rater visits the site to ensure energy measures are properly installed during construction. Once construction is complete, the HERS rater provides the final rating.
Energy Performance Score (EPS)
Energy Performance Score (EPS) estimates the actual energy use of the building. With EPS, lower scores mean lower carbon emissions and more efficient homes. The score can range from zero to over 200, with zero being the best possible rating. Compared to the HERS rating, the EPS score estimates actual energy consumption, accounts for house size, allows for home-to-home comparisons, and estimates total carbon emissions.
Create high-performing systems
When building or designing a net-zero home, it's essential to consider each system. Let's examine them below:
Wall System
Thermal insulation, thickness, wall assembly, and wall finishes can be designed based on the climate. Consider the building's location and whether it needs more heating or more cooling.
Roof System
The building's roof is exposed to substantial solar radiation. Therefore, it plays a crucial role in heat gain. In these areas, the roof should be well-insulated to reduce unwanted heat gains.
Floor System
This is part of the overall building envelope, the flat bottom surface. The thickness of the floor's insulation layer can increase energy savings.
Insulation System
Insulation materials are then the most effective element for increasing thermal resistance. To achieve better insulation performance, consider the quantity and location of insulation layers.
Fenestration
Fenestration refers to the arrangement and openings in the building envelope, achieved with the proper installation of windows, doors, and skylights. In addition to increased energy efficiency, benefits include: reduction of unwanted drafts, improvement of indoor air quality by reducing condensation, and minimizing air leakage.
Analyze your orientation
The orientation of the building is a big consideration for a net-zero home. Solar radiation can be improved based on the direction a home is facing. Generally, the purpose is to maximize solar exposure in winter and minimize it in summer. Consider your home's east and west facades, as these will influence solar radiation levels.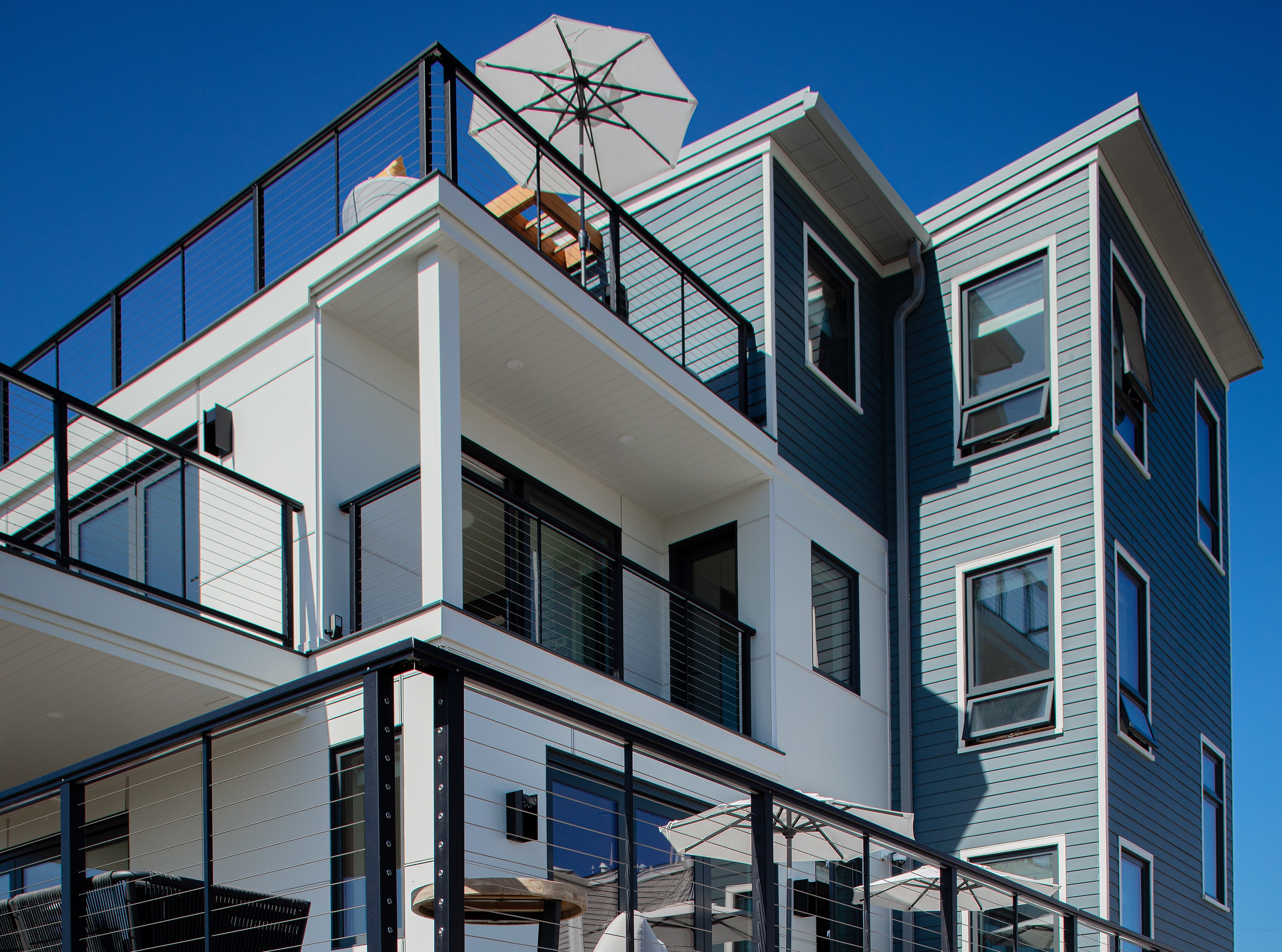 Looking for inspiration?
Here's an example of a Cape Cod net-zero home
This West Dennis beach house (pictured above) is a perfect example of a net-zero home, It was designed by A3 Architects in Dennis, MA and built by McPhee Associates. Some of its state-of-the-art, net-zero features include:
Oversized windows on the stair tower, bringing more light into the home;
A  +/- 640 kWh photovoltaic system on the roof by E2 Solar;
Electric systems with P.V. panels that produce electricity;
Enhanced insulation strategies and triple glazed windows that reduce mechanical loads.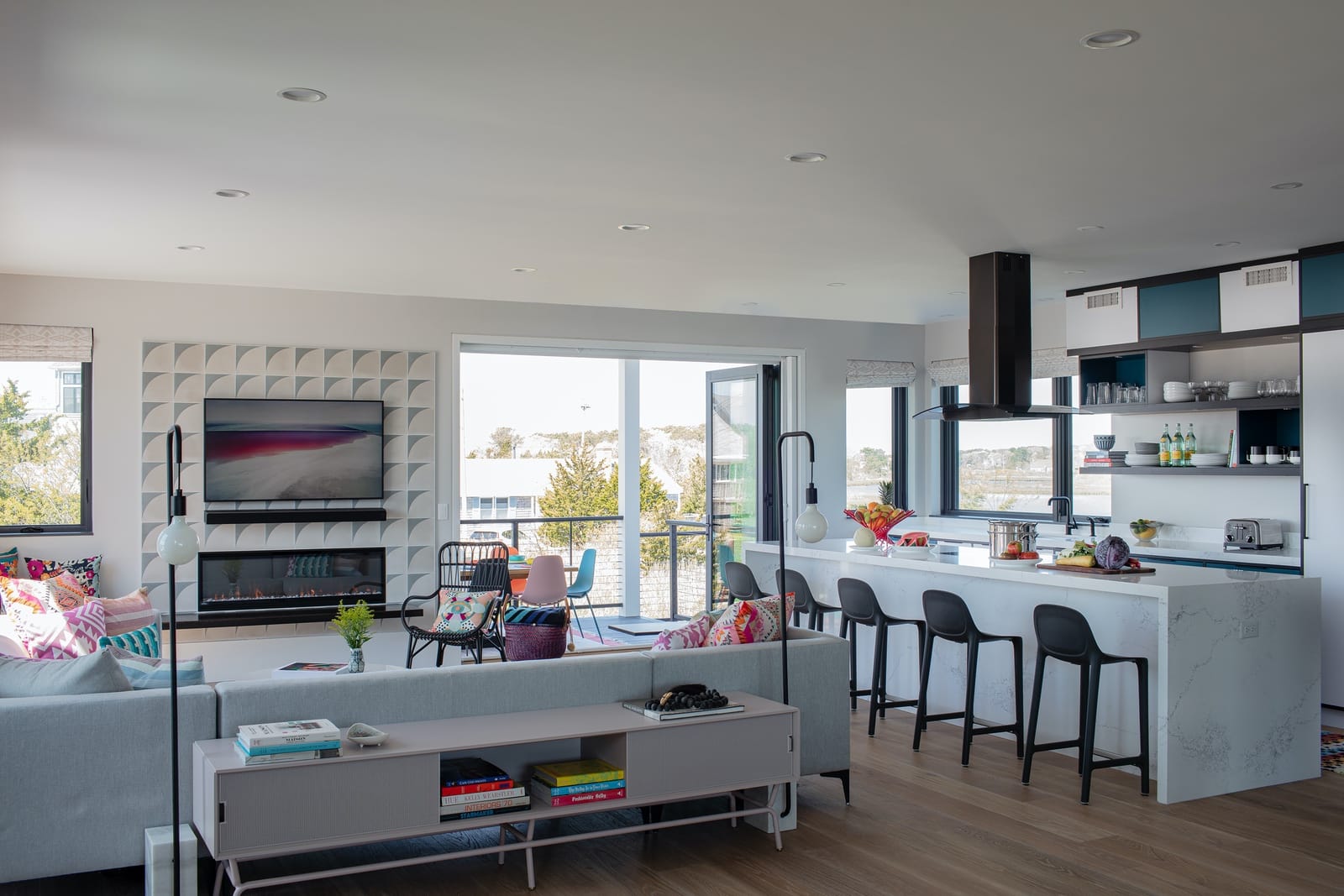 Looking for a Net-Zero Home Architect and Builder?
A3 Architects
A3 Architects is a full-service architectural firm based on Cape Cod. It specializes in net energy zero design, passive house design, and environmentally sensitive construction. Alison Alessi, Architect, LEED AP,  has focused her architectural expertise on designing environmentally responsible homes for 20 years. Her team collaborates with clients on conceptualizing sleek and sustainable projects.
McPhee Associates of Cape Cod
McPhee Associates is a custom design-build company. McPhee has been designing, building and renovating custom homes on Cape Cod since 1972. Services includes providing state-of-the-art, 3D computerized design plans or working closely with client's architect or architectural plans. For a full list of the services McPhee Associates provides, click here. McPhee Associates of Cape Cod was presented with the distinguished "2021 Builder of the Year Award" by Home Builders & Remodelers Association of Cape Cod (HBRACC).
Conclusion
A net-zero home provides you with financial stability with today's fluctuating costs of energy. It also improves your family's indoor air quality while making a positive environmental impact on the world.
Related Content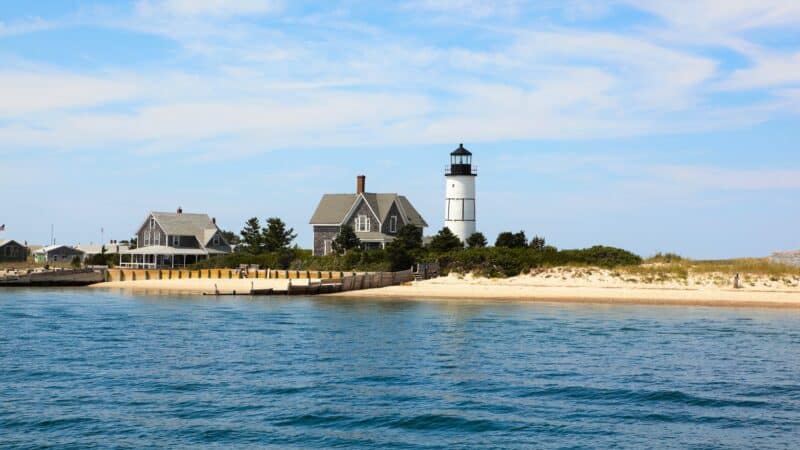 Cape Cod Homes: Why Transition to Energy-Efficient Solutions?
Cape Compact Light, Mass Save & RISE offer energy-efficient solutions for Cape Cod homes via residential rebates & incentives.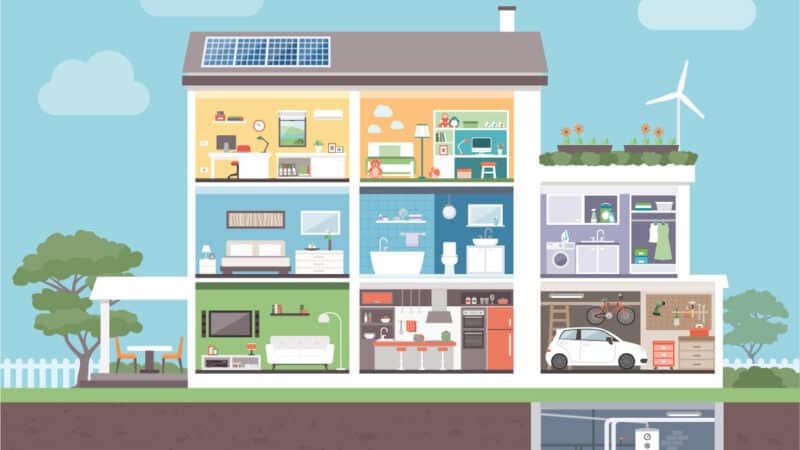 What are the Best Energy-Saving Products for Your Home?
Using energy-saving products in your home is a great way to reduce your energy bill. Learn about the best energy-efficient home improvements.