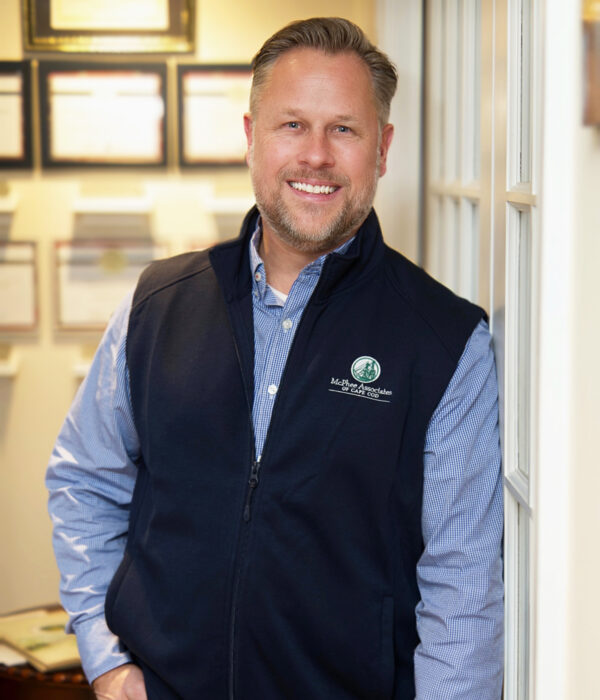 As a young man, Rob often spent summers on job sites working for his father until he went to college. After earning a Bachelor's degree in Business Management from Bryant University, he officially joined McPhee Associates in 2000. Over the years, he took on more and more responsibility and now oversees all day-to-day operations, including meeting with clients, reviewing proposals and managing team schedules. Rob prides himself on the family atmosphere that he and his father have created naturally through mutual respect and communication.
He is board certified by the state of Massachusetts in building regulations and standards, a licensed Massachusetts realtor, holds a construction supervisor's license and is EPA-RRP certified. Rob is a member, as well as past president and board member, of the Home Builders & Remodelers Association of Cape Cod (HBRACC) and the Harwich-Dennis Rotary Club. He is also a member of the Cape Cod & Islands Association of Realtors and National Association of Home Builders (NAHB). Rob was also recognized by Cape & Plymouth Business Magazine as a 40 Under 40 recipient.
A lifetime Cape Codder, Rob and his wife have two children. Together they enjoy time on the water boating and fishing, as well as skiing, sports activities with the kids and golf.