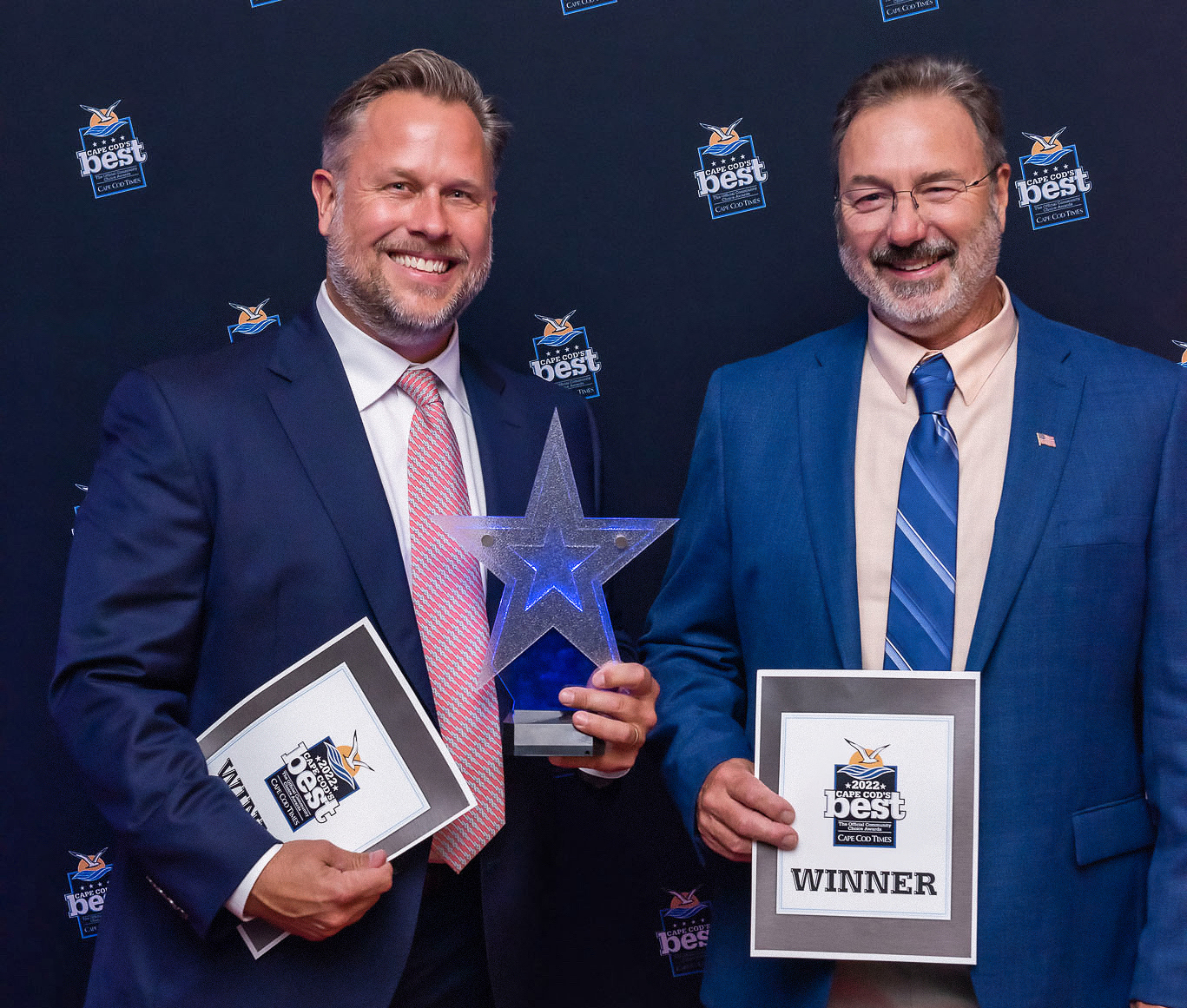 Best Home Builder Cape Cod 2023 …
McPhee Associates of Cape Cod was named Best Home Builder in the Home and Home Services category at the 2022 Cape Cod's Best of the Best awards gala held at the Sea Crest Hotel in Falmouth on August 25th. McPhee Associates was also named a Best Home Repair/Remodeling Finalist in the same category.
Rob McPhee, president, and Jon Phillips, vice president & construction manager, were present to accept the Best Home Builder award at the elegant gala sponsored by Cape Cod Times. About 300 of the Cape's top business professionals and their families and friends attended the event.
This is the first time McPhee Associates was nominated to Cape Cod's Best official community choice awards. Once nominated for both titles, the voting opened to the public. McPhee received enough votes to earn the Best Home Builder title and one of two finalist titles as Best Home Repair/Remodeling Company. According to Peter Schofield, vice president of sales and strategy for LOCALiQ, the Cape Cod Times and Gannett's digital marketing and advertising service, 128,000 total votes were cast for Cape businesses.
McPhee Associates, a design-build company on Cape Cod, has been an industry leader for years. Since 1972, McPhee Associates has maintained core values and quality craftsmanship that has made them a premier building company; one that respects its customers and is passionate about their work. During a significant year marked by their 50th anniversary, the Best Home Builder recognition is timely and well received.
Following the event, Rob made an announcement to the McPhee team. "We were thrilled to learn of this recognition and wanted to thank you for all your efforts with all we do here," says Rob. "We could not do everything we do without a great team of people who take pride in their work, are skilled with what they do, and care about, not only the quality of our work but our client's best interest — as well as each other." 
Reflecting on 2022 Rob adds, "It's been a busy year for McPhee Associates and one we should all be proud of. Not only have we celebrated our 50th anniversary which is amazing in itself, but we were recognized in 2021 by the Home Builder and Remodelers Association of Cape Cod as Builder of the Year, and now by the voters of Cape Cod as Best Home Builder in the Best of the Best 2022."
See the full list of 2022 winners
McPhee Associates offers design, build, remodeling and property management services throughout Cape Cod. For more information, visit our home page.