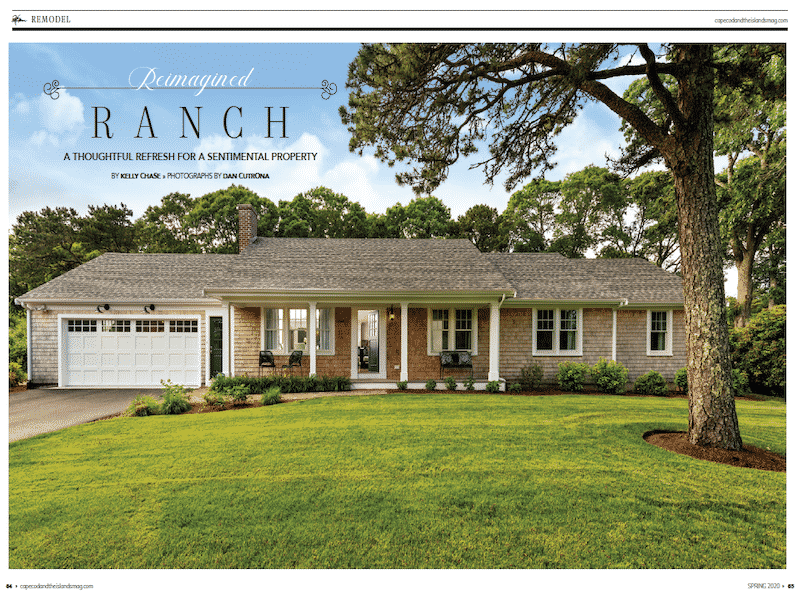 At McPhee, we greatly believe in community, supporting local and engaging with clients and colleagues from various industries. That is why it is always wonderful to see our work in print, and this East Dennis remodeling project deserved all the attention it got. Many thanks to the team over at Cape Cod & the Islands for crafting a story and layout we are proud of.
This project, designed and renovated to pay homage to the past while suited for the future, is a clean and modern representation of a coastal Cape getaway.
Click here for the full story.