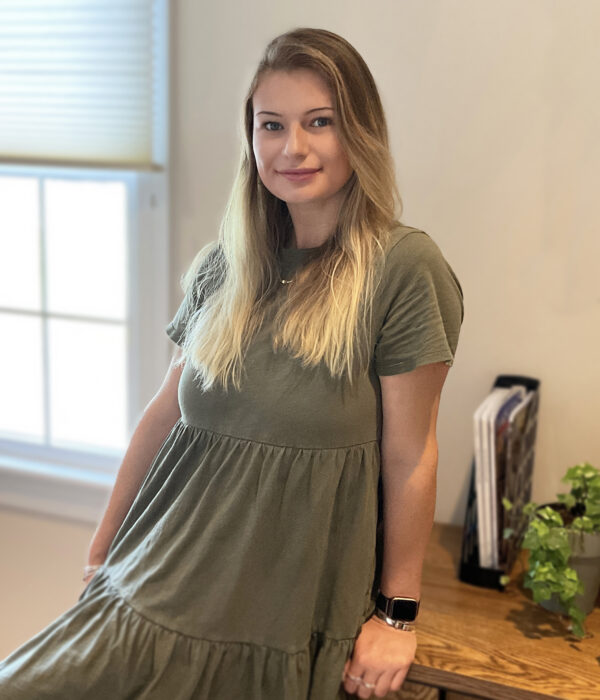 Lindsey is a Cape Cod native and graduate of Harwich High School. With a focus in business and mathematics, she earned a Bachelor of Arts Degree in Economics from Westfield State University, as well as a certification in Geographic Information Systems. She later completed her Master's of Science in Agriculture and Resource Economics.
Lindsey brings her extensive education, as well as two and a half years of previous administration work to McPhee Associates. Since starting in Spring of 2022, she has immersed herself in learning all about the home building and property management aspects of the business.
As Administrative Assistant, Lindsey is the face of the front office and first point of contact for incoming calls and communications. She organizes daily office inflow and outflow like mail, scheduling, supplies and more. In this role, she also assists in each step of our projects from communicating client estimates and invoices, organizing selections lists, and filing or archiving documents -- while paying close attention to an error-free, presentation quality. Lindsey strives to build a positive rapport with each person she communicates with and makes assisting clients in a friendly and helpful manner a priority.
Lindsey lives in West Dennis now and enjoys horseback riding, hiking with her dog and improving her Spanish speaking skills.