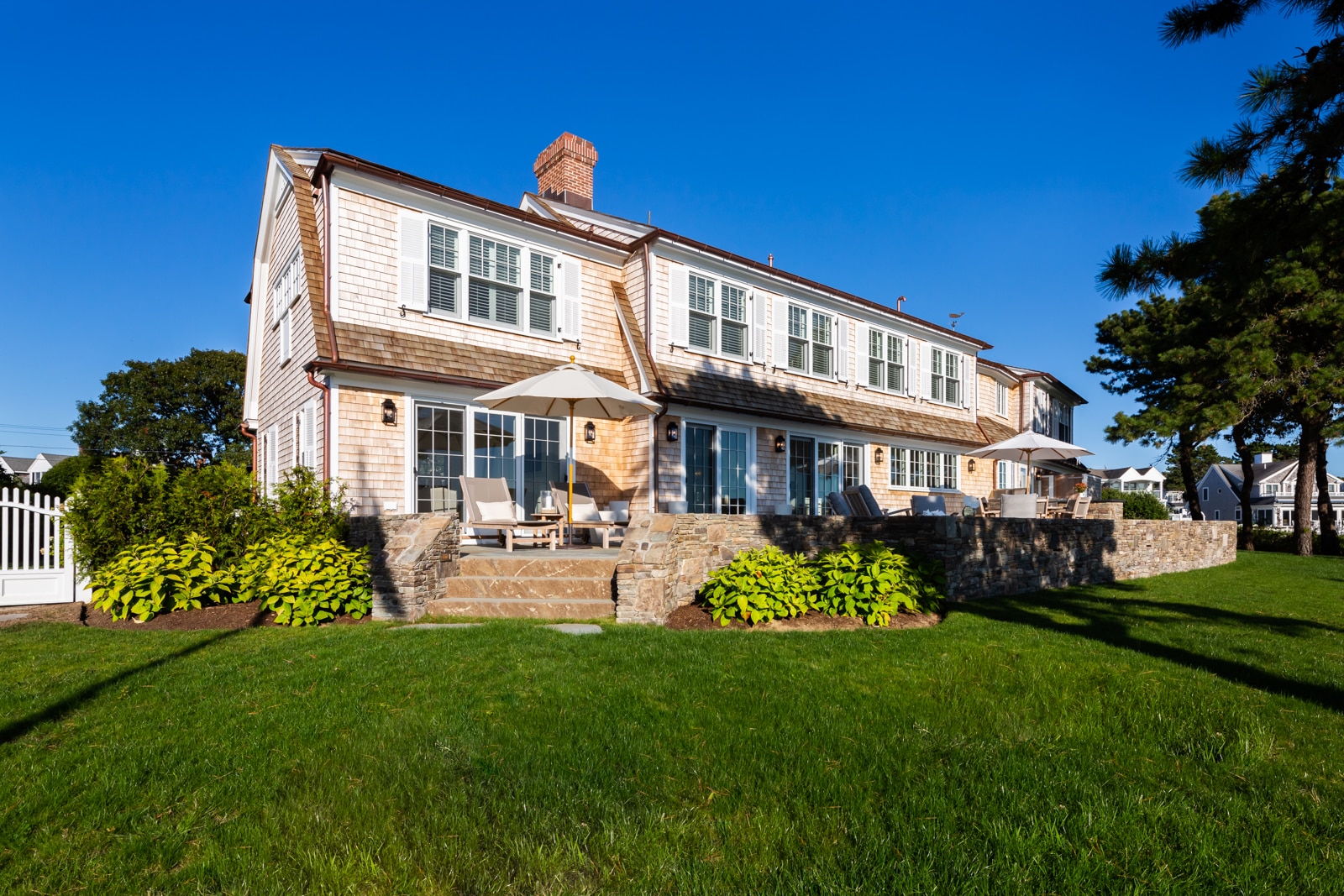 With warmer weather and longer days, Spring is an ideal time to begin planning your household, garden, and lawn maintenance for the coming year.  In preparation, we strongly recommend a spring clean-up to get your property ready to entertain and enjoy. Below we share a breakdown of several spring clean-up steps that will ensure peace of mind when the season begins.
Cape Cod Spring Clean-Ups
On Cape Cod, preparing your home for the warm weather and summer months ahead involves spring clean-ups of both your interior and exterior property. Depending on your preference, you can do a DIY spring clean-up, or outsource the work to a local property management service.
Cape Cod Yard and Garden Spring Clean-Up
General clean-up
Give your lawn and garden some TLC with a deep cleaning of off-season debris. Remove refuse such as dead grass, leaves and pinecones from your lawn and planting beds. Next, clean leaves out of shrubs, and remove weeds.
Hydrangea and shrub pruning
Some spring-flowering shrubs bloom on old branches, and if you don't prune them, they will become a tangled mess. Spring pruning encourages growth and helps a variety of plants produce more flowers, foliage, and vibrant stems. Because hydrangea flower heads protect their buds over winter, you will need to prune them and remove dead branches in Spring, particularly in April.
Tree trimming and branch clean-up
Although trees do grow naturally without trimming, this practice allows your trees to live a long life. Aim to cut tree limbs ¼ inch above a bud facing outward, which will be the direction of the new growth. Keep your cuts at a 45-degree angle to prevent water damage and disease.
Lawn irrigation system activation
To activate your lawn irrigation system, consider the outdoor temperature. The soil on your property must fully thaw before you use your irrigation system. If not, all of the water that flows through your irrigation pipes could freeze during a Spring frost, causing cracked and burst pipes at a later stage. Refill your irrigation system pipes by slowly opening the water main connected to your sprinkler system. The key here is to take things as slowly as possible to avoid any damage to your pipes or other components.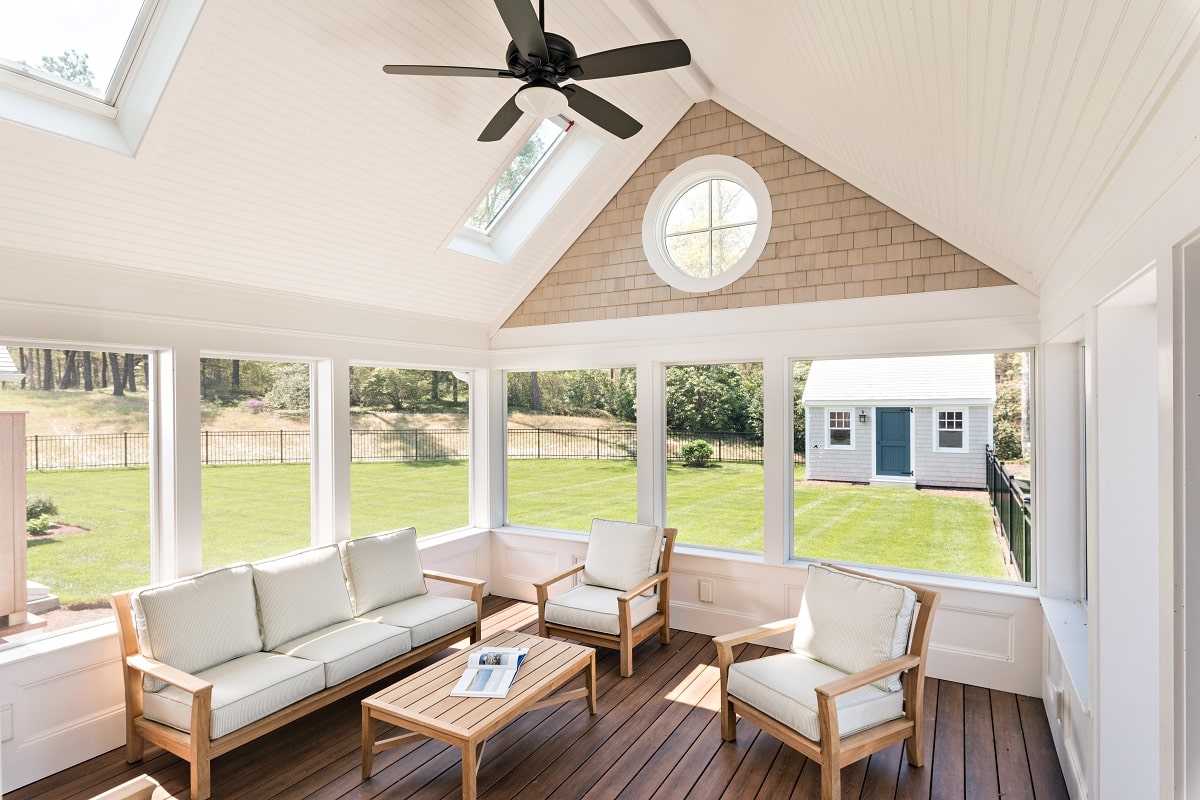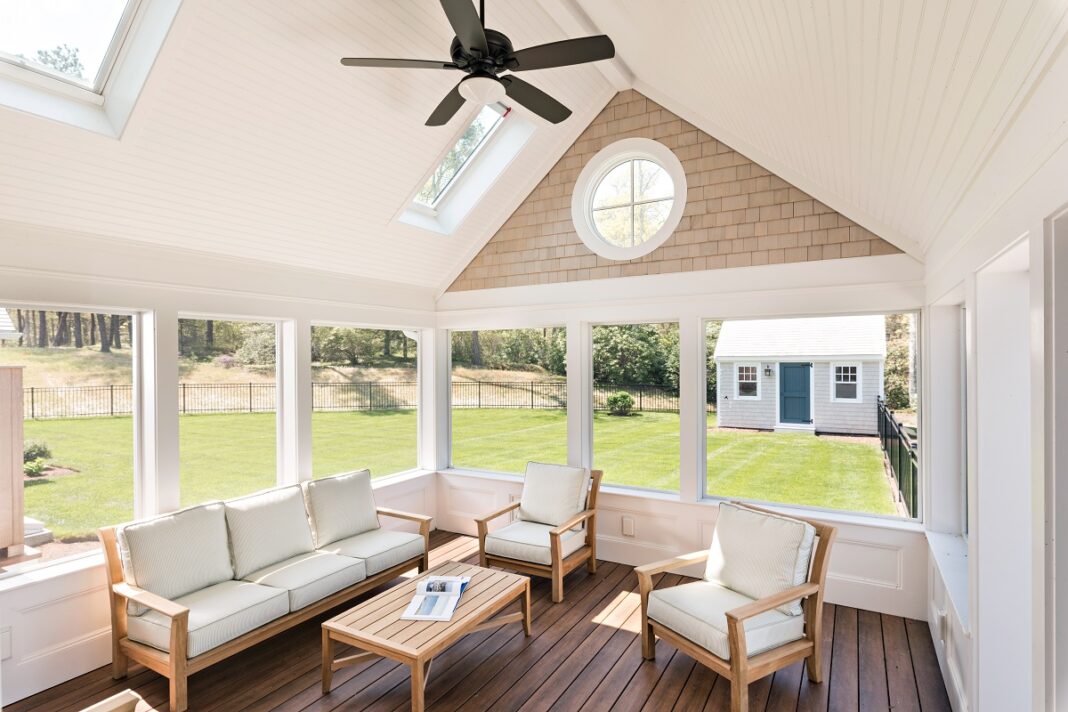 Cape Cod Household Spring Clean
Screen installation and repairs
Inspect your window screens to prepare for installation or replacement. You can check to see if you need replacements by looking for tears, holes, or other repairs. Typically, you will be able to patch small holes that are less than three inches wide. However, you may need to replace the entire screen for holes or tears larger than three inches.
Outdoor shower activation
Preparing your outdoor shower for Spring means you must also account for the water supply and drainage. For example, you may have already winterized your outdoor shower and need to reverse this step. To do so, locate the valves on the hot- and cold-water pipes that run to the outdoor shower. Turn each valve handle to the right to activate the water supply.
Sillcock Hose Activation
Consider purchasing a frost-free hose sillcock or hose if you do not have them already. A frost-free hose sillcock prevents your pipes from freezing because the stem washer and seat valve reside inside your house.
Deck and patio Set up
Examine your garden decking for any wear or damage over the winter. Next, apply a recommended cleaning solution evenly to the deck with a mop, and use a push broom to sweep away any excess liquid. If you have stored your patio furniture over the winter, bring it back outside and clean it thoroughly.
Storm door screen installation
Storm doors have interchangeable inserts—glass inserts for winter and insect screens for the warm seasons. With these storm doors, you can take out the insert and swap out the screen just like you would with a sizable window panel.
General maintenance updates
A spring clean-up presents the perfect opportunity to undergo general maintenance updates such as small home repairs and painting.
Pests or pest damage check
Pests such as raccoons, rodents, or birds can cause severe damage, so be sure to check your home during spring clean-up thoroughly. Signs of a pest infestation to look out for include droppings, footprints, property damage, nests, and a foul odor. Look for the work of a pesky woodpecker with holes on the sidings.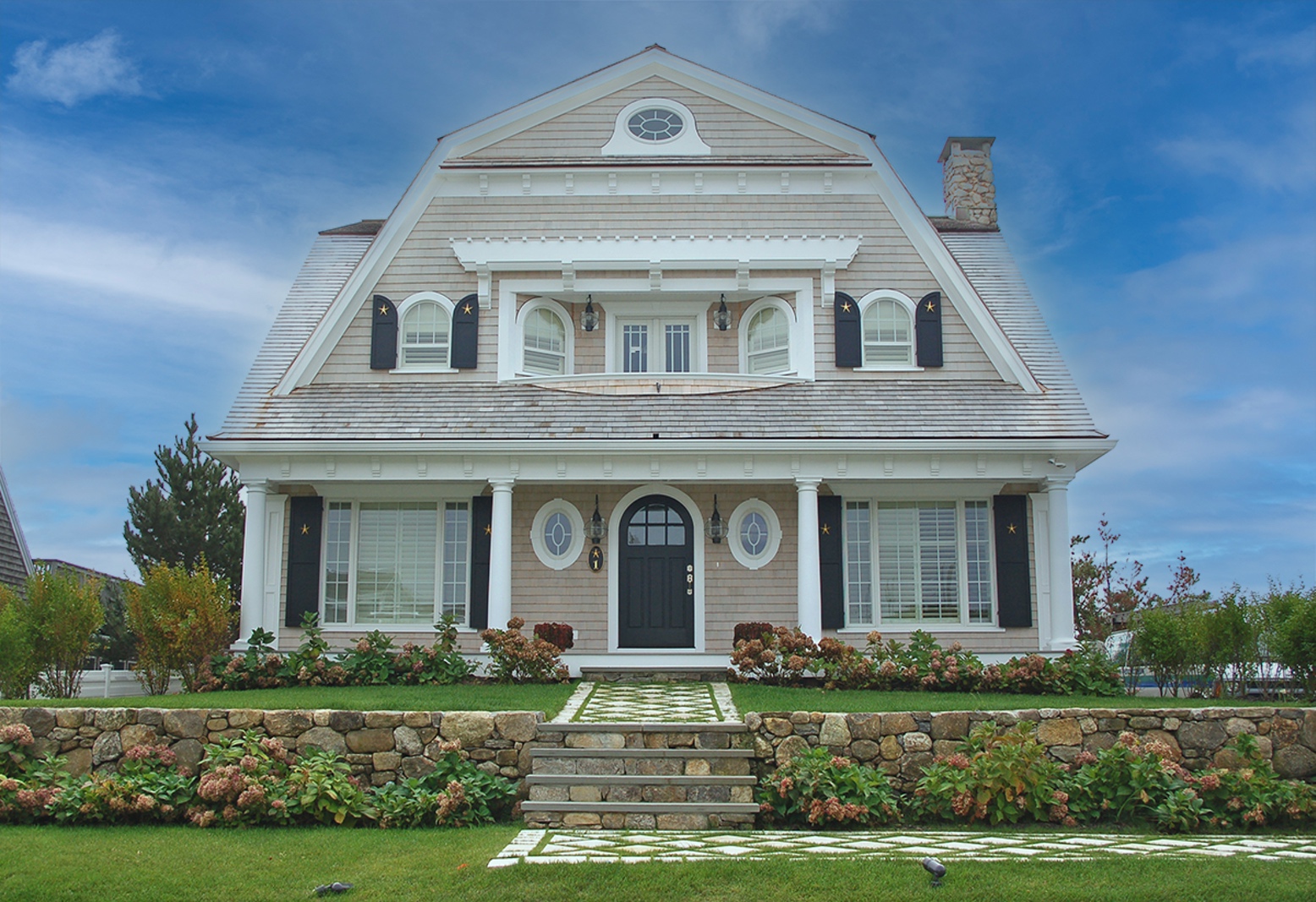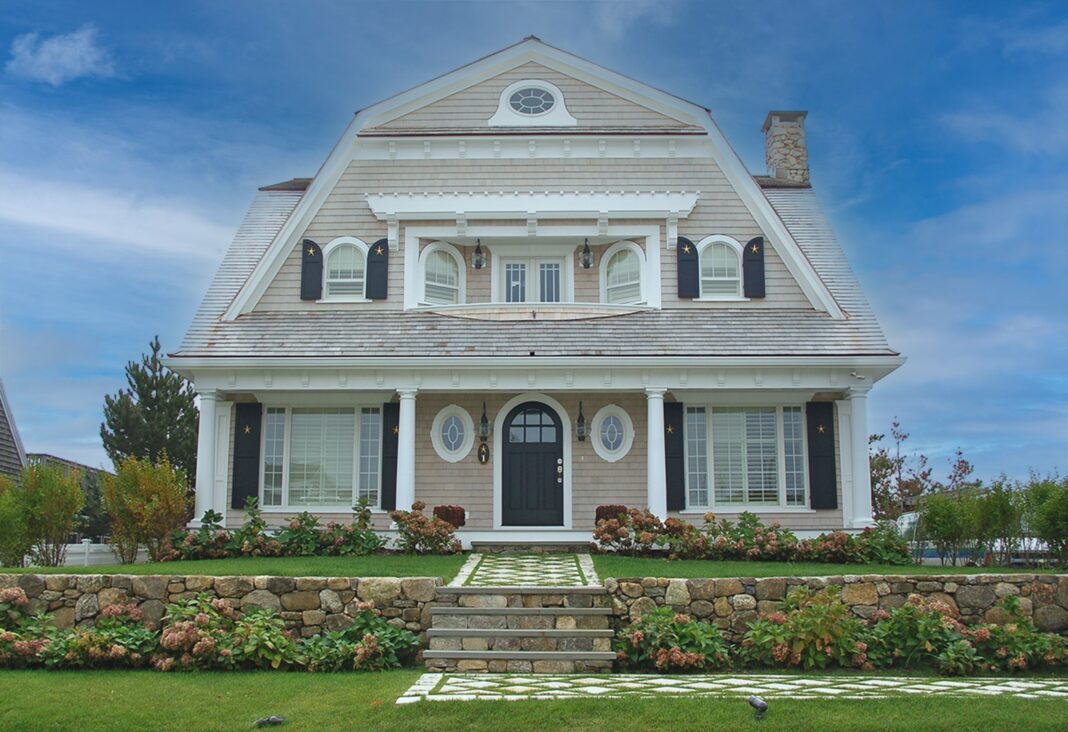 When to Do a Spring Yard Clean-Up?
A spring clean-up requires accurate timing. If you do it too early in the Spring, cutting down the dead plant stems will disturb them before they have a chance to grow. However, it's also essential to do your spring clean-up early enough, leaving your garden or lawn in a stronger position. The ideal time to wait is when there have been at least seven days in a row with daytime temperatures consistently above 50 degrees Farenhiet.
Spring Clean-Up Near Me
Are you looking for help with your next spring clean-up? Residential property management and care taking services for seasonal or year-round homeowners have become a natural extension of our work at McPhee Associates. Whether managing a homeowner's second home or doing a simple check-in while you are away, we offer peace of mind and protection for your home. Please view our selection of Spring Clean-Up Services here, or contact us for any other household maintenance or property management services.