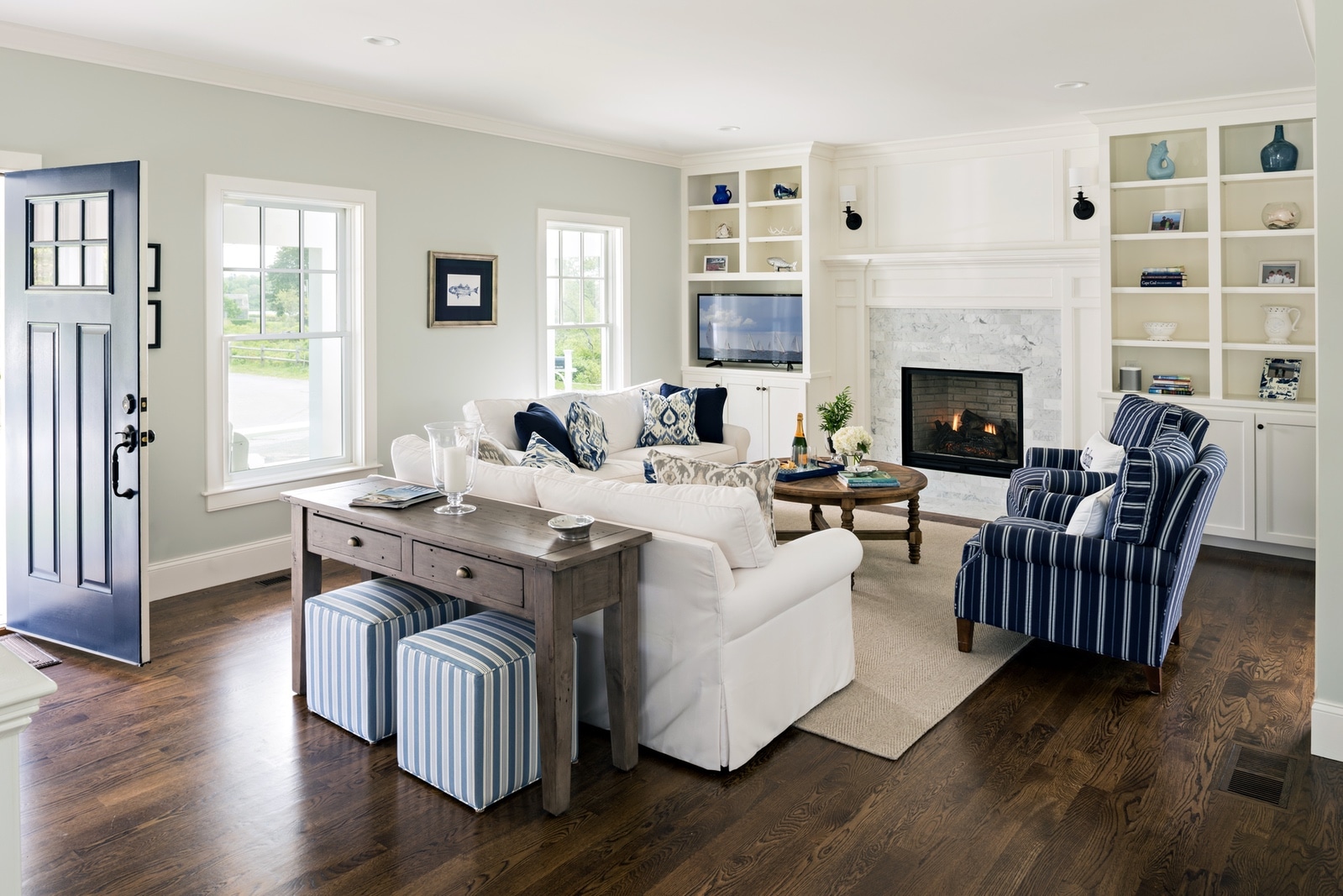 How many times have you seen a space-saving design and been transfixed by its combination of simplicity, style, and smarts? Whether they are part of the original blueprint or fixes for long-standing problems, smart, stylish storage can maximize your home's potential and function.
Enhance a view while offering organization.
A window with a lovely view draws the eye and invites the viewer to enjoy the moment. Here, a built-in bench with lots of seating and sleek storage is installed, reflecting the colors and style of the bed. The drawers and cupboards can make up for a small closet (or no closet at all) and eliminate the clutter of furniture that a compact room cannot easily accommodate.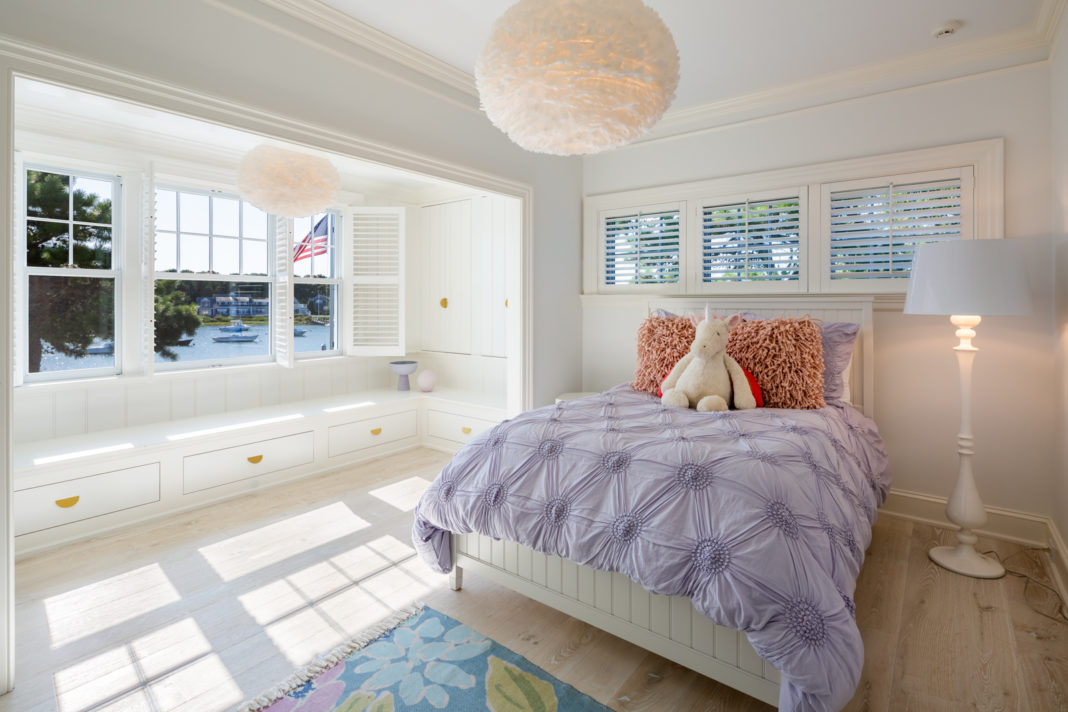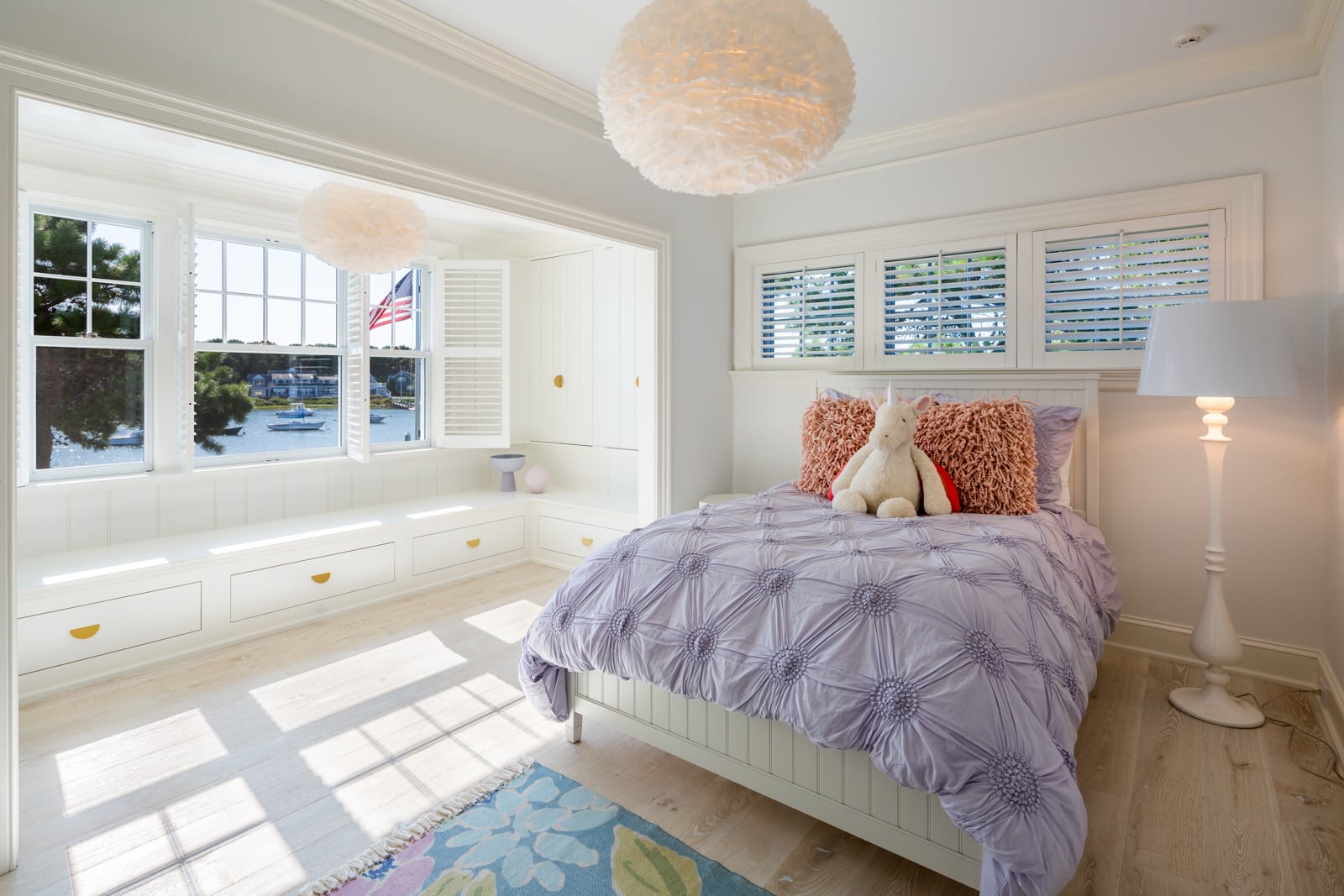 A camouflaged door hides a secret storage space.
Everybody loves a hidden door — it brings to mind mystery, romance and drama! This one has the bonus of offering a way to "magically" whisk things from view. Whether your private area is a pantry, storage for cleaning supplies and little-used appliances, or a spot to stow everybody's coats and bags, all that you see is a continuous line of stylish cabinets.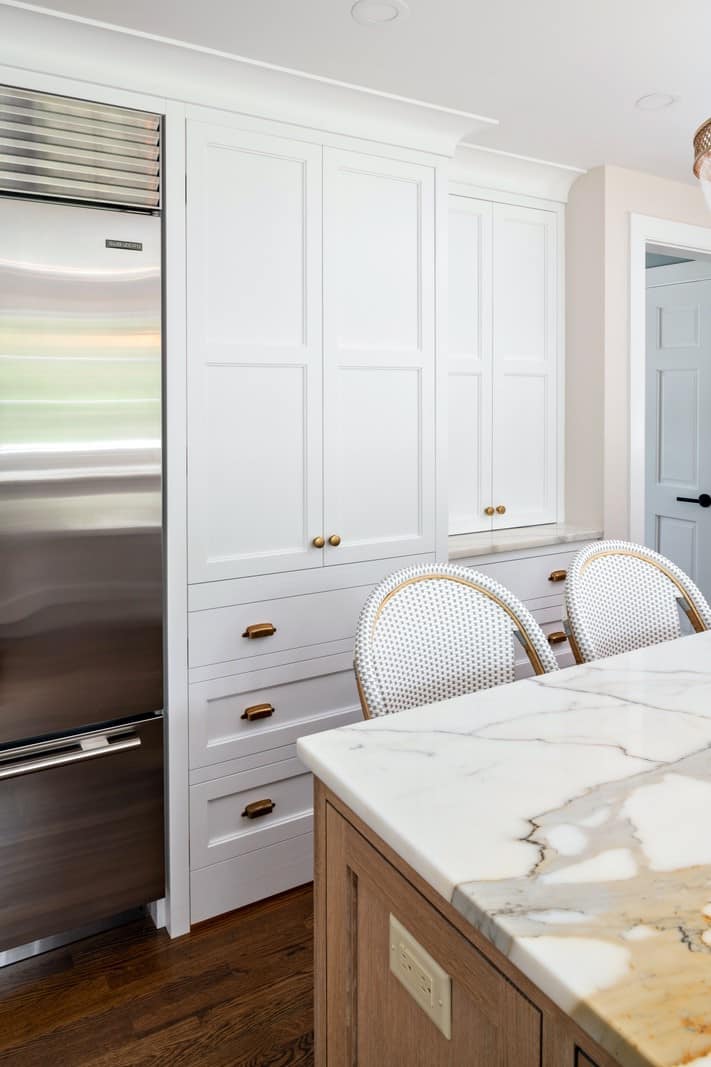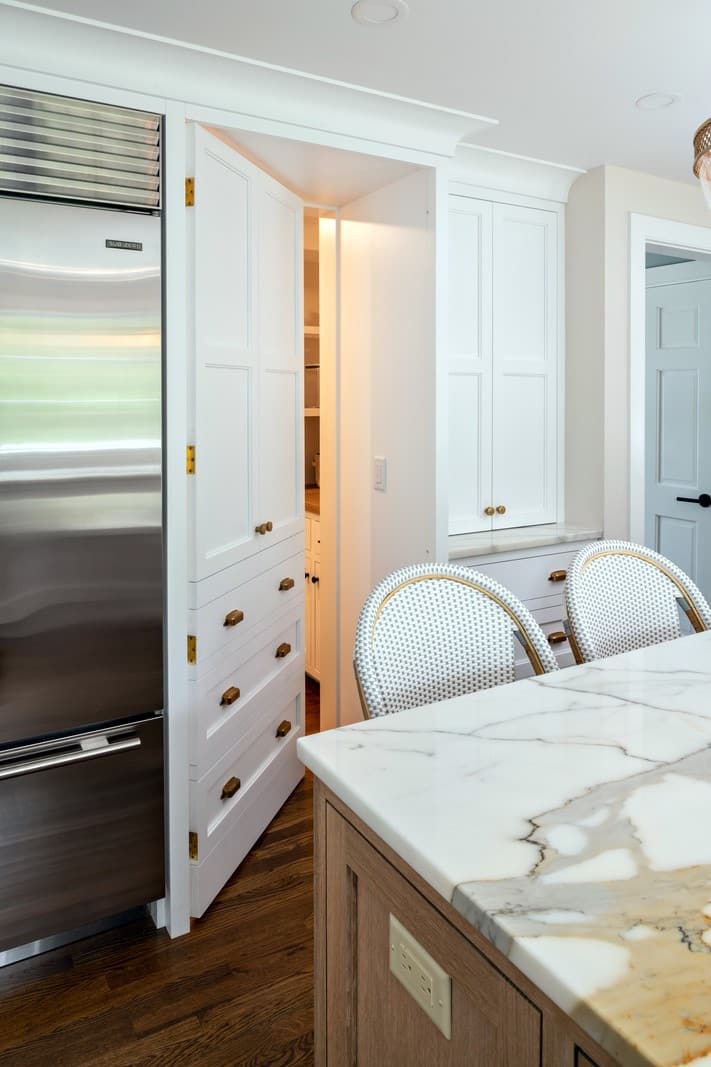 An awkward spot becomes an oasis.
A talented designer sees possibilities everywhere and will do their best to maximize a floor plan's utility. Here, an awkward, under-the-staircase space is transformed into a cozy, inviting reading nook, perfect for cuddling or a sweet hideout for the kids.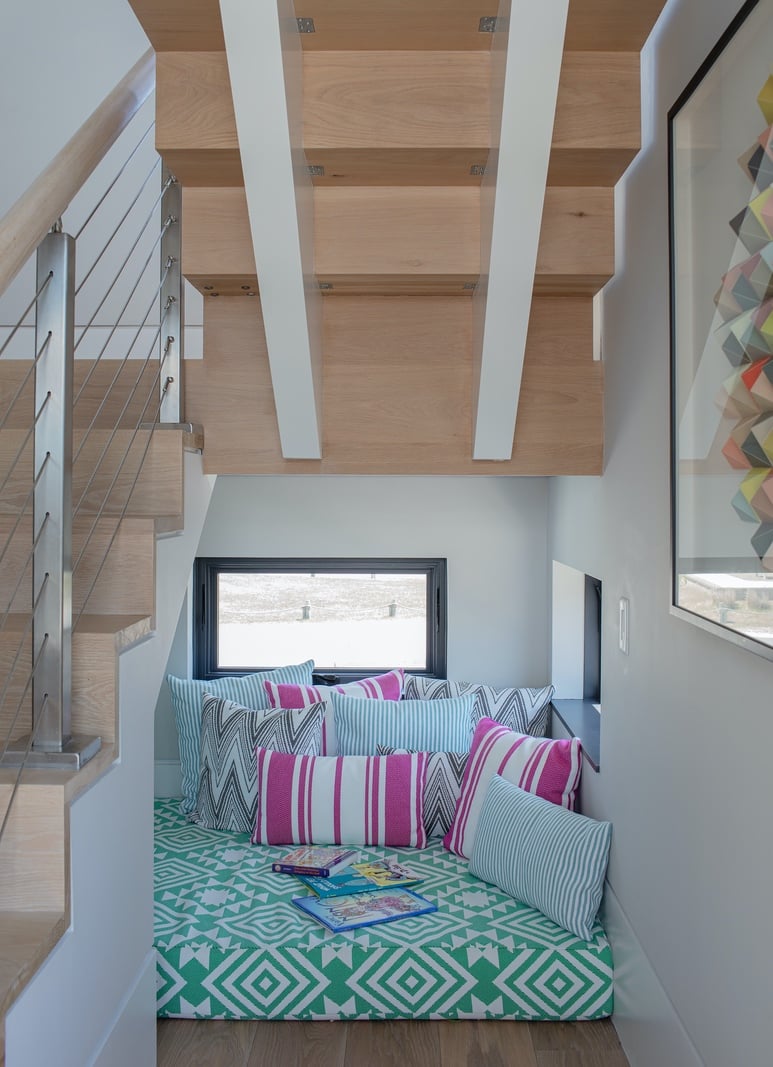 A fitting study spot.
Staircases create wasted space that is often hidden behind drywall. This solution taps into that unused area by integrating a desk, shelves and cabinets. Innovative vision transforms what is usually overlooked into an opportunity, creating a much-needed study or office space.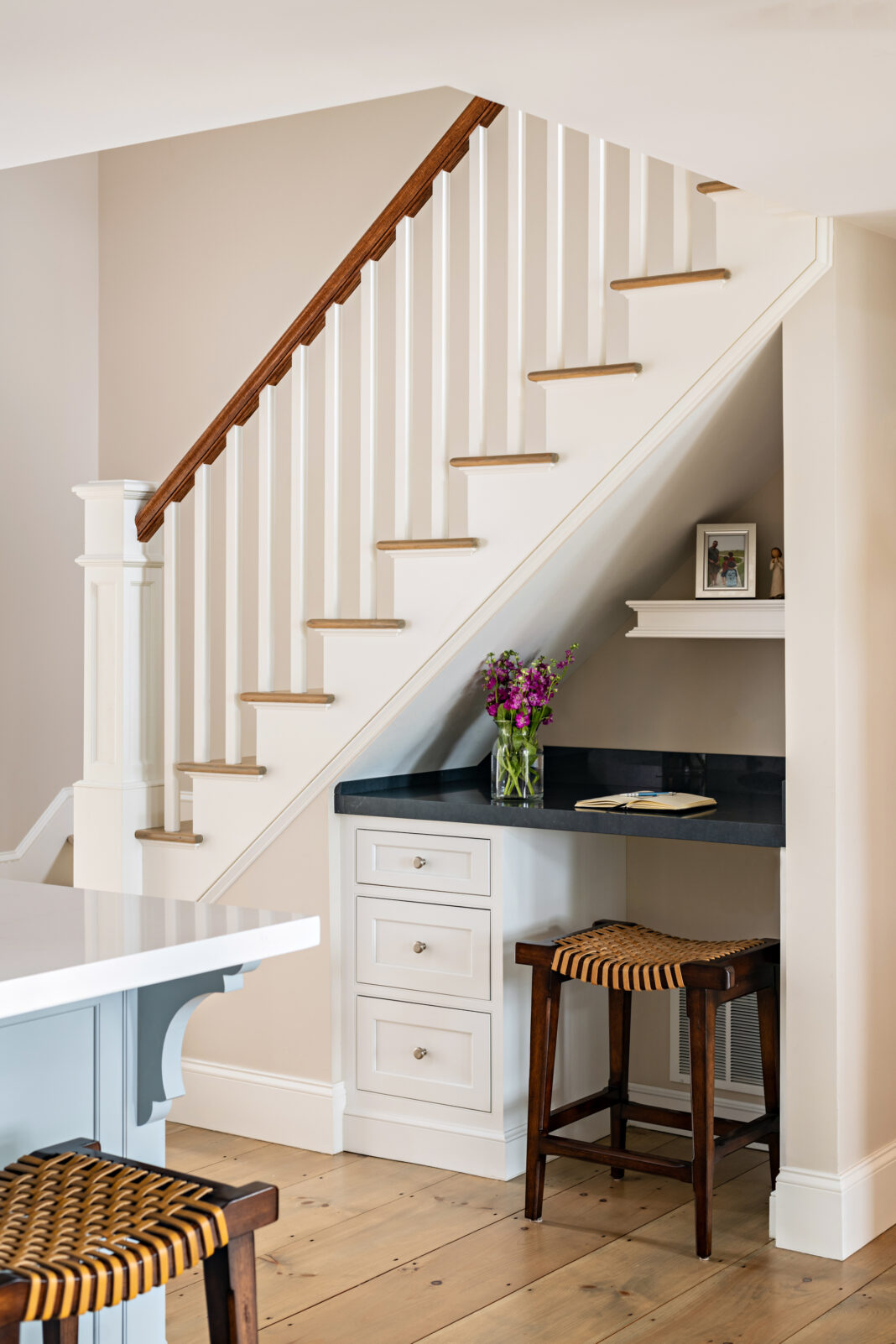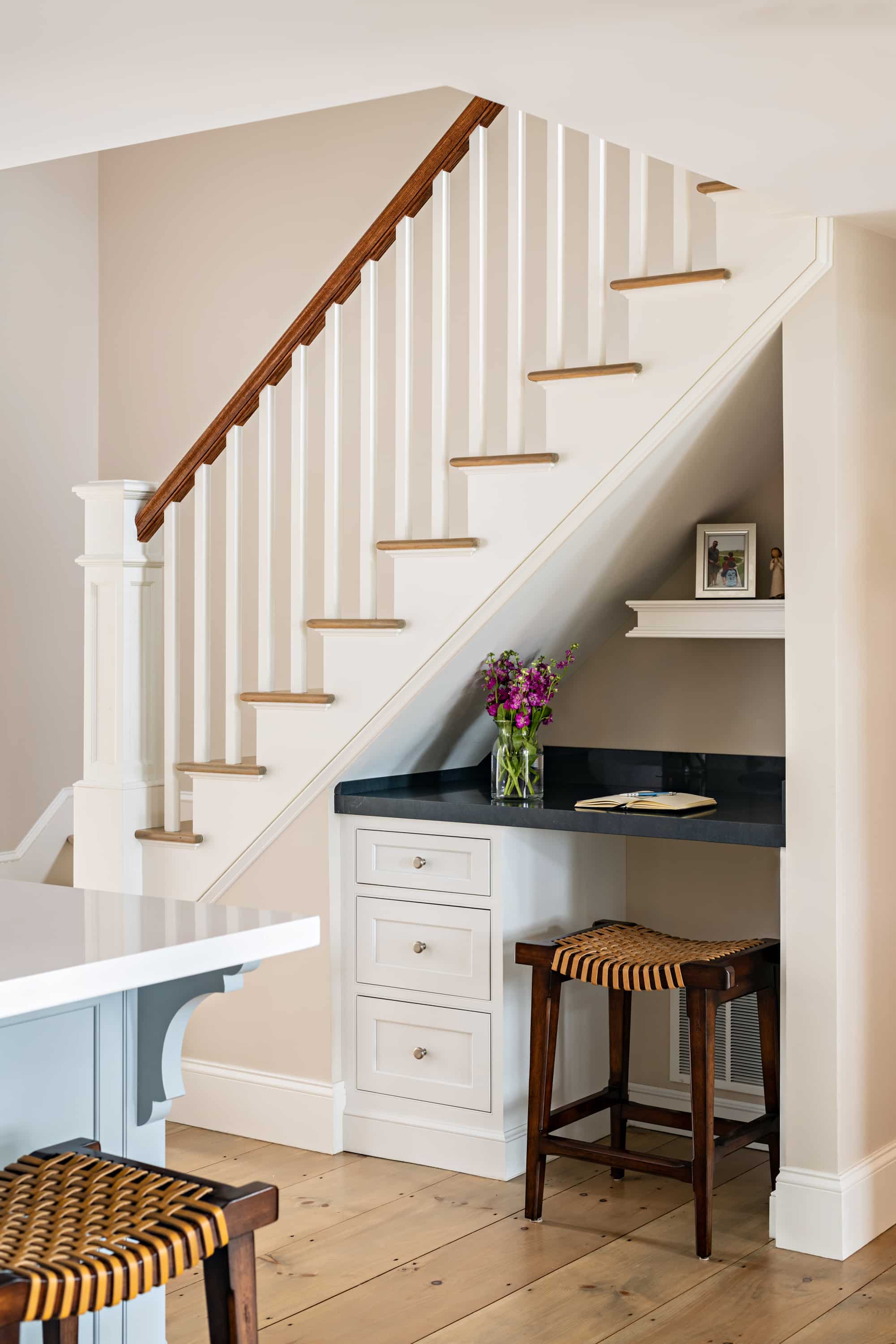 Empty corners become conveniences.
Many homes have unexplained walls and half-walls that interrupt the flow. Here, the thoughtful placement of a simple, deep bench creates storage space, convenient seating and a helpful laundry folding spot.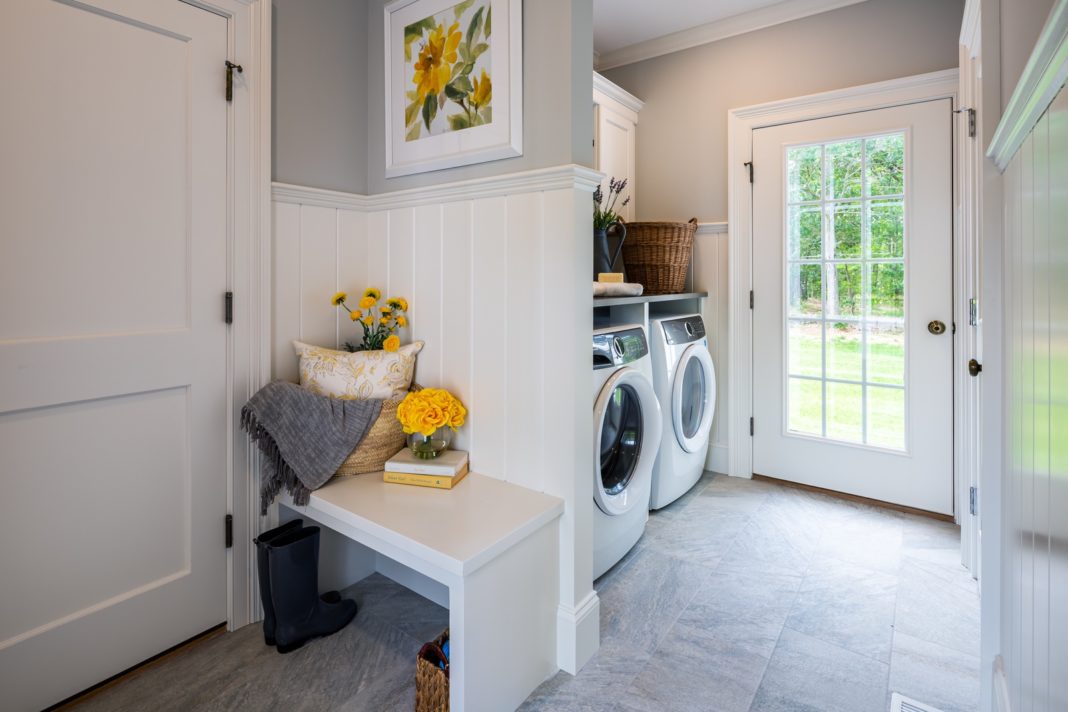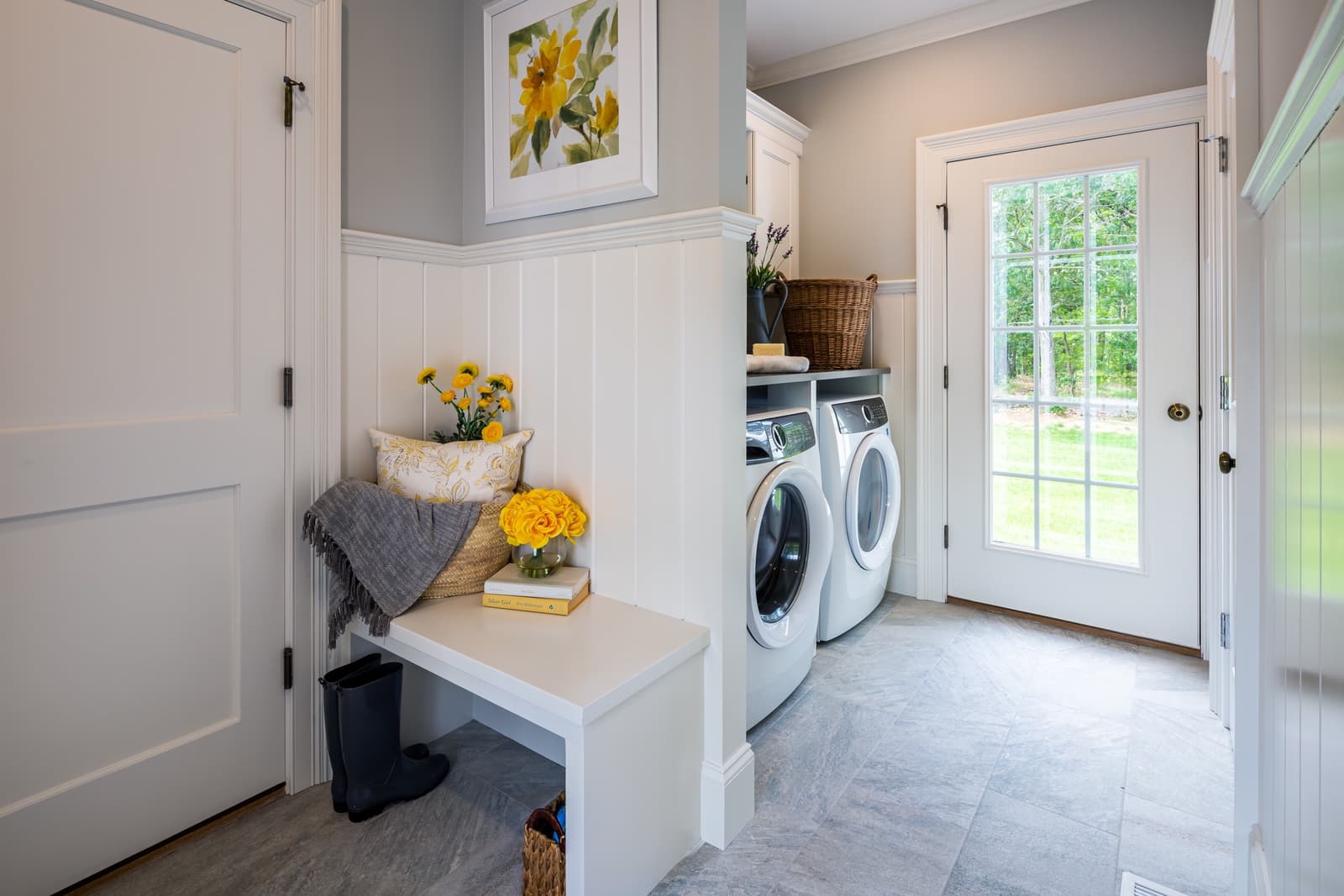 Open space becomes office space.
An office or study room is on many homeowners' wish lists, but sometimes it takes creativity to make wishes come true. Without a room to spare, this open hallway gets converted by adding a little desk, good lighting and a space-defining rug.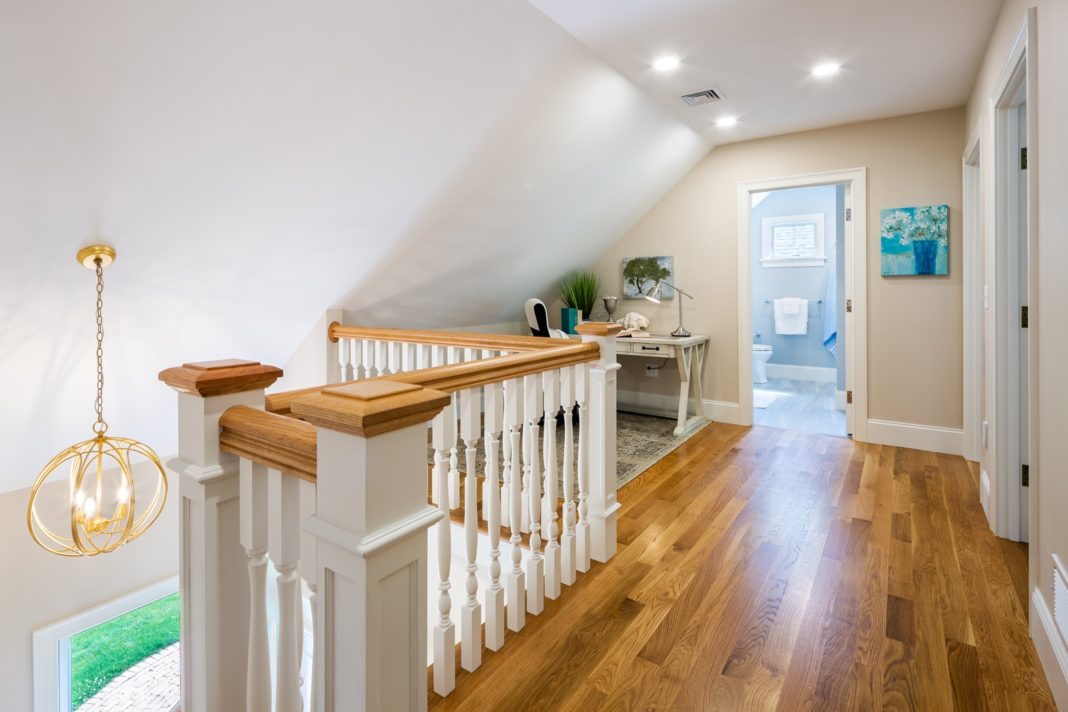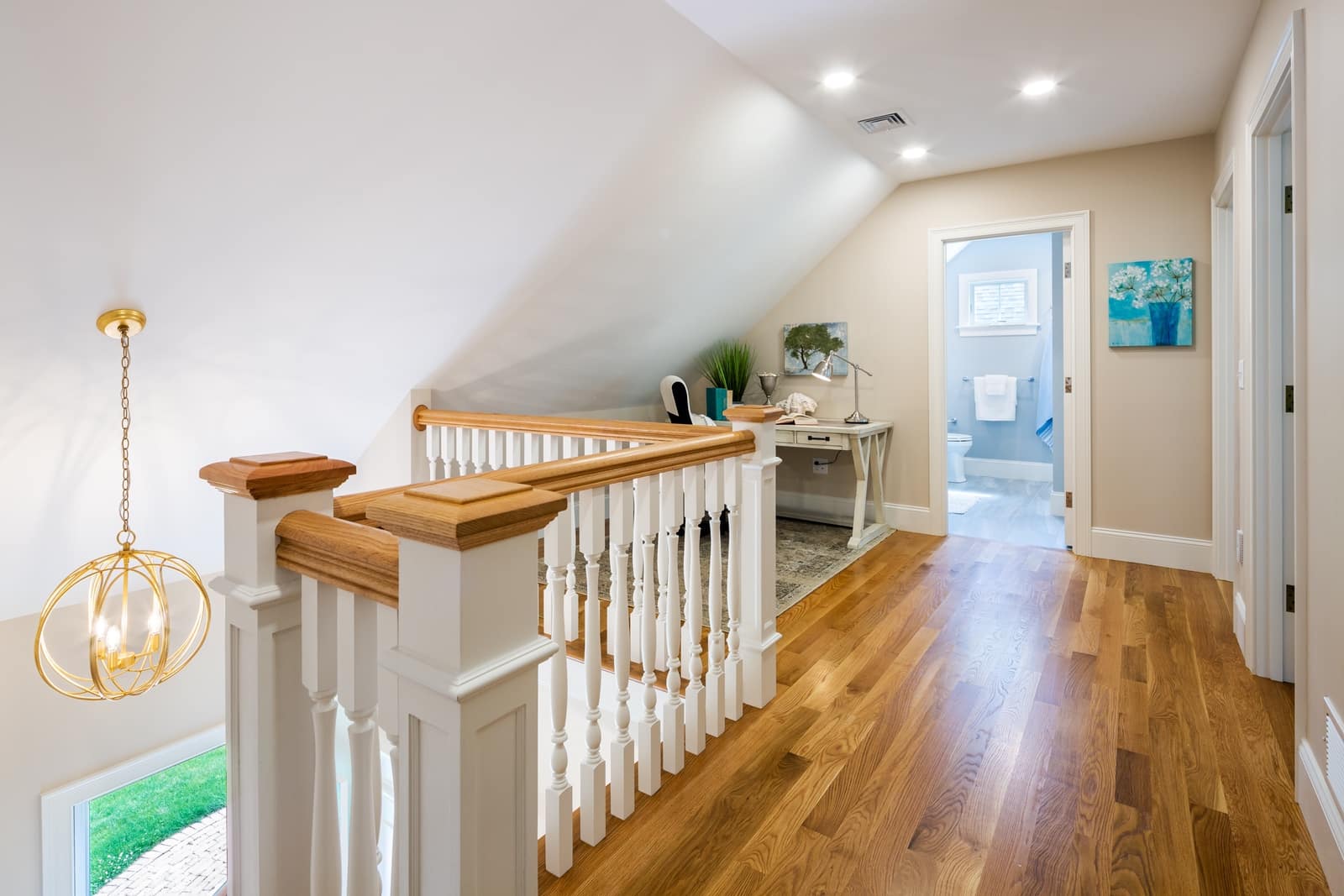 Built-ins add to a fireplace focal point.
In this space, the narrow areas to the left and right of the fireplace could have presented a real decorating challenge. Instead, single cabinets on each side combined with built-in shelving create additional storage and display opportunities for treasured belongings. Matching the cabinetry to the fireplace molding adds an elegant, finished look.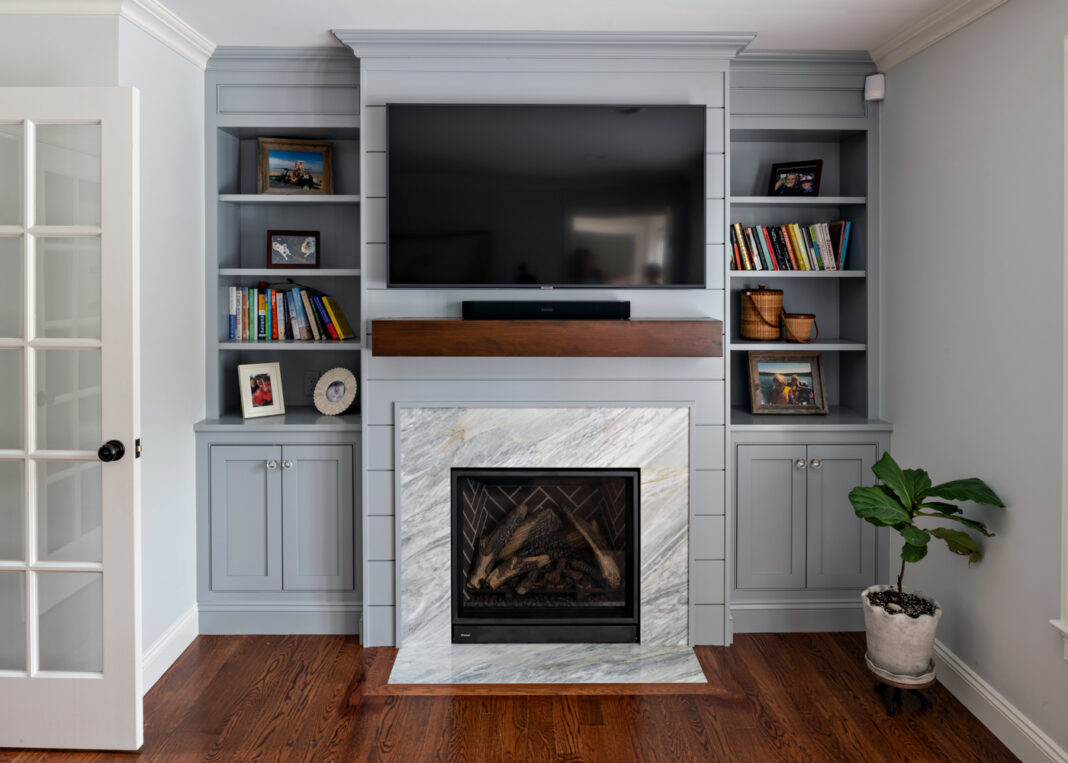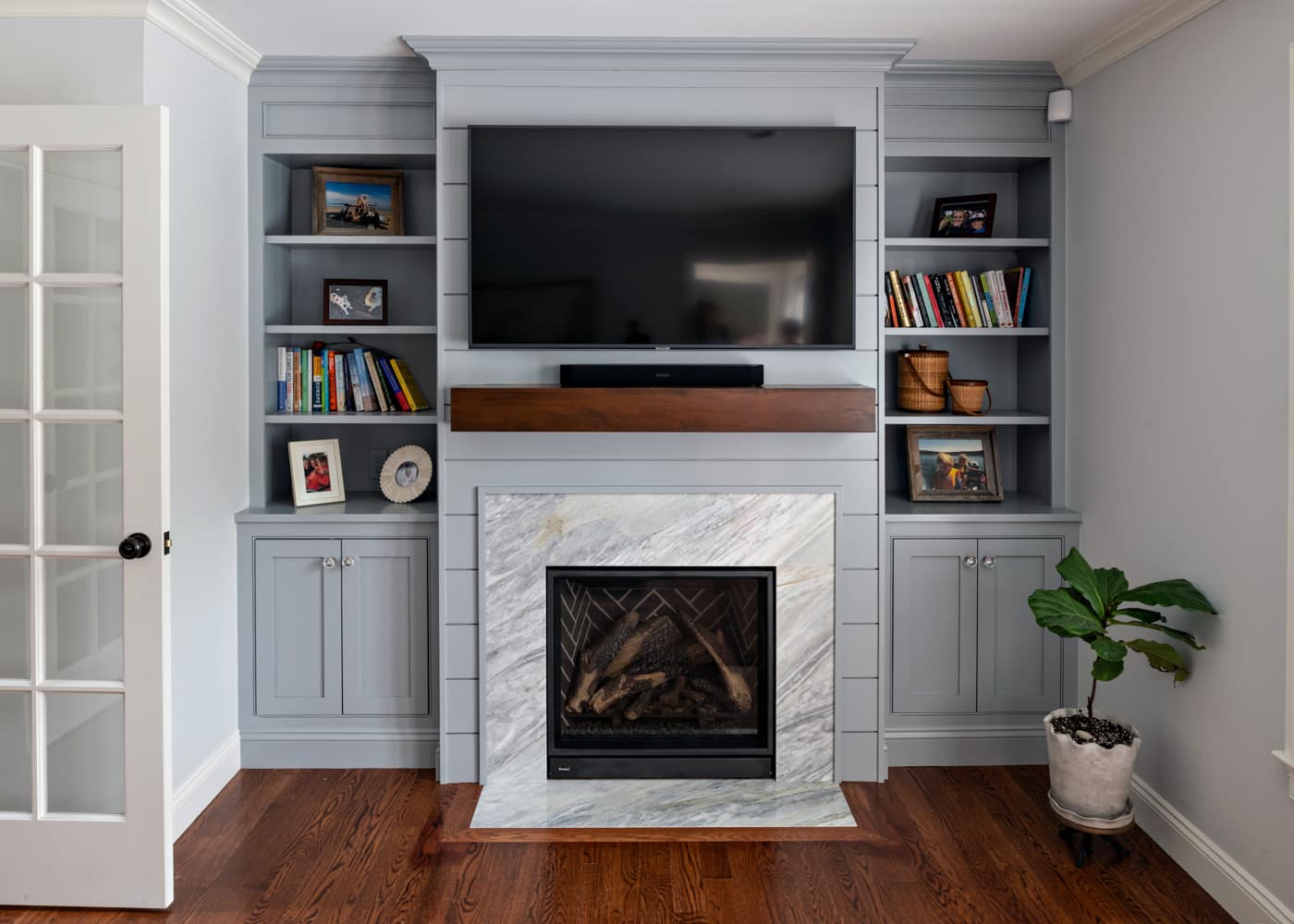 Creating wall space from a corner.
An open concept layout is incredibly inviting, but sometimes it creates a shortage of wall space. Here, an angled wall gets added to a compact corner and built-in cabinets echo the sophistication of the fireplace molding.