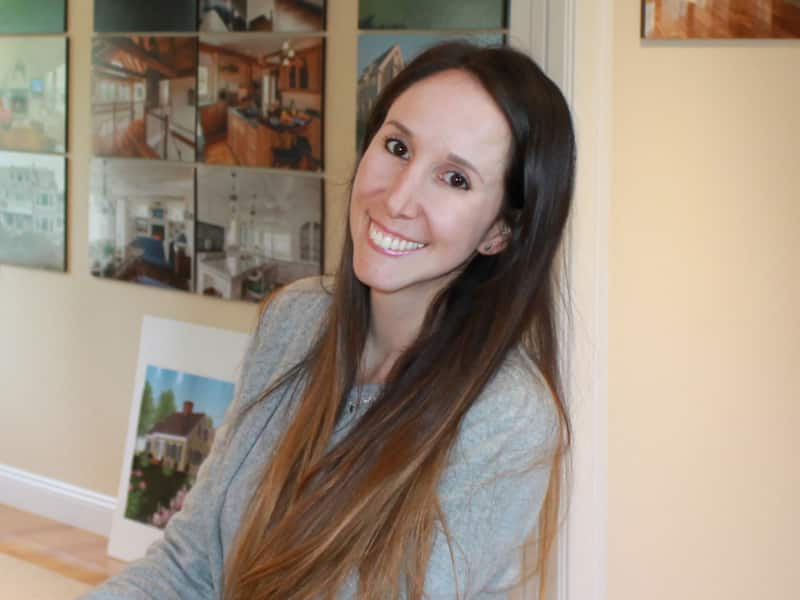 It is with great pleasure that we would like to welcome Mali Aronson to our McPhee Associates' family. As an architectural designer, she will be assisting the team in all phases of design work. Some of her responsibilities include meeting with clients, developing design outlines, creating complete construction plans and working on built-in details and town department regulations.
Can you describe a little about how you came to McPhee; what is your background and what led you to your current position?
I hold a Bachelor's Degree in Architecture from one of the most well-known colleges in Latin America – University Iberoamerciana. My father has had a lot of influence on my career path. He is a civil engineer and also has a passion for design. I have since been working on a full range of project types, from residential projects to large-scale mixed-use developments. I really love to create unique spaces and since I moved to Cape Cod, I fell in love with the New England-style houses. For that same reason, I was looking for a local company that designs and builds unique, high-end custom homes as well as other types of construction projects.
What do you love most about architectural design?
Architectural design allows me to use my creative mind while also encouraging the analytical side of my thinking as I ensure balance in every design.
What is something you hope to learn, work on, and contribute to while in this position?
I am interested in the ways this job can help me grow personally and professionally. I am excited to improve my collaboration skills by working with others. My capabilities in 3D computer sketching can help clients to engage with the design and actively participate in its evolution.
How long have you lived on the Cape?
I have been living here for three years, and I really enjoy it. I love the beaches and the amazing views. It's great to connect with nature and breathe in the fresh, salty air.
What are some things you enjoy doing outside of work?
I am a passionate photographer. Photography has enriched me with having a broader perspective in life and made me a keen observer. I also love mountain biking, postcrossing and trying local restaurants.
Welcome, Mali!