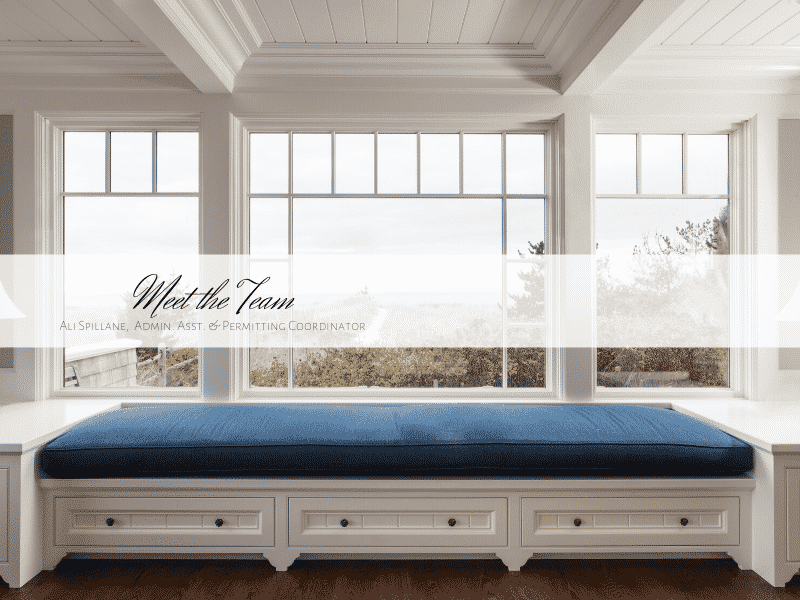 If you've ever called into our office, there's a great chance you've spoken with Ali. She's the one that keeps much of the day-to-day operations running smoothly, and usually has the answer to that one final question you can't seem to figure out. She's a washashore, but has fit right into the Cape scene and is happy to call it home.
What brought you to Cape Cod, and ultimately, working at McPhee?
I've always loved the Cape and I always wanted to ultimately live and work down here. So when my position (and office location) at my previous job changed, I decided it was time to make the leap. And after interviewing here, it just felt like a really good fit. It was a little scary after 18 years with the same company, but I am so glad I made the change.
You're responsible for the many daily operations at McPhee. What type of work do you enjoy the most, and what do you find yourself spending most of your time on?
I really enjoy the variety in the responsibilities of the day-to-day tasks. I would go stir-crazy if I had to do one thing all day. I spend a lot of time on permitting because each town's process is a little different, so I'm always learning something new.
How would you describe the homeowners and clients that you work with on a daily basis?
Honestly, we work for and with some of the nicest people.  It's a pleasure to be able to help.
How do you keep everything organized and on track so well?
Glad I fooled someone! But seriously, lots and lots of folders and sub-folders. And note pads… and the delivery/read receipt function on email is a lifesaver!
What are a few of your favorite places on the Cape?
Personal favorites are Corporation Beach for sunsets and Lighthouse Beach in Chatham for sunrise.